Sachin & Virat both have inborn talent which is incomparable – Yograj
NewZNew (S A S Nagar) : To cheer up the team India for the semi final match to be played between India and West Indies on 31st March, renowned Actor and Cricketer Yograj Singh today visited Aryans Group of Colleges, Chandigarh and interacted with the students. Dr. Anshu Kataria, Chairman, Aryans Group was also present on the occasion.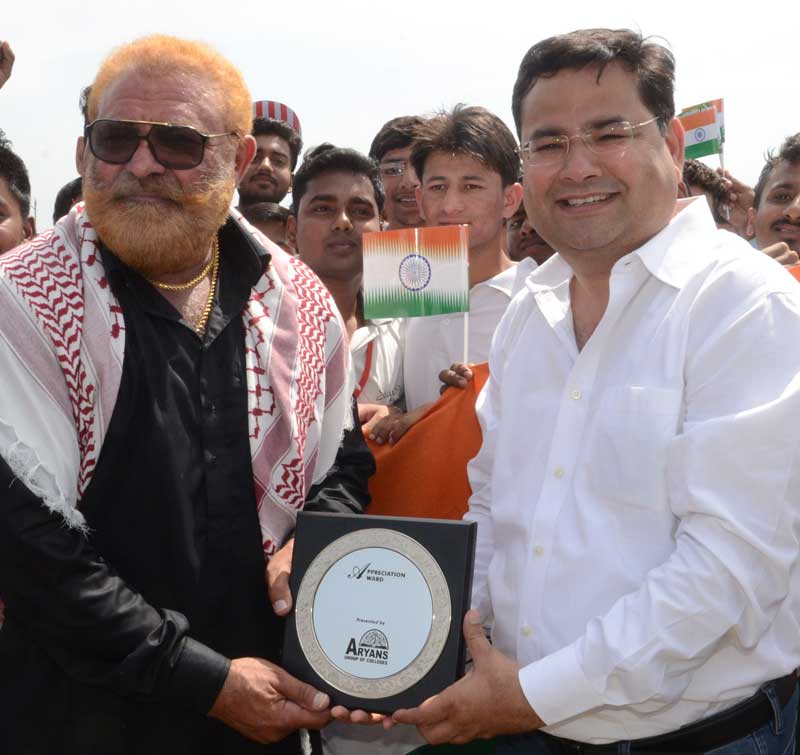 On this occasion Students, Staff and Management of Aryans Group of Colleges, Chandigarh gave a warm welcome to Yograj Singh and organized a colorful program at its campus in which students performed Bhangra and Giddha and made Yograj Singh and audience to tap on the beats of Dhol and Bhangra.
While talking to the students about the semi final match to be played between India and West Indies, Yograj said that with West Indies, Chris Gayle is the only player who is performing its best and making efforts while in Indian Cricket Team all the players are doing their best efforts in all the fields to make India win this WT20 match.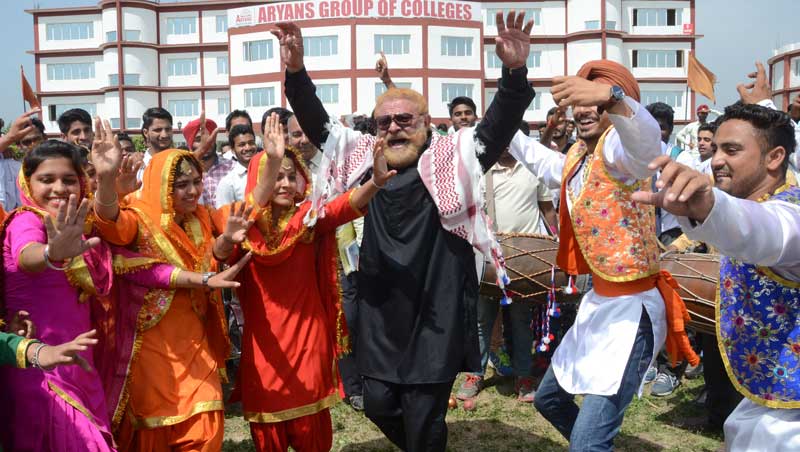 While answering the questions of the students on Anushka he said, "She is also the daughter of someone and we should respect the women as a whole". He interacted with the students of Aryans Cricket Team, gave them cricket Mantra's and motivated them to emerge as big players.
Talking about Yuvraj's injury he said that he has fought with a big disease like cancer and this minor injury won't stop him to play cricket. Soon he will get well and come back with his old passion again in the team.