JLPL School, Mohali celebrates Kids Carnival with Chhota Bheem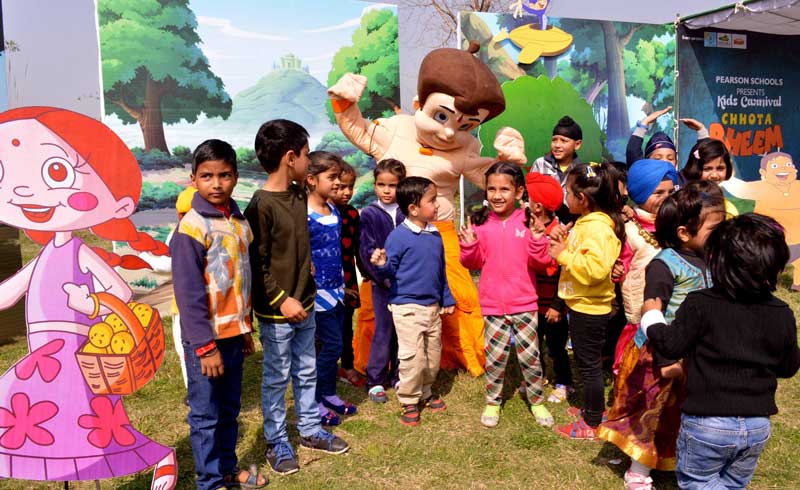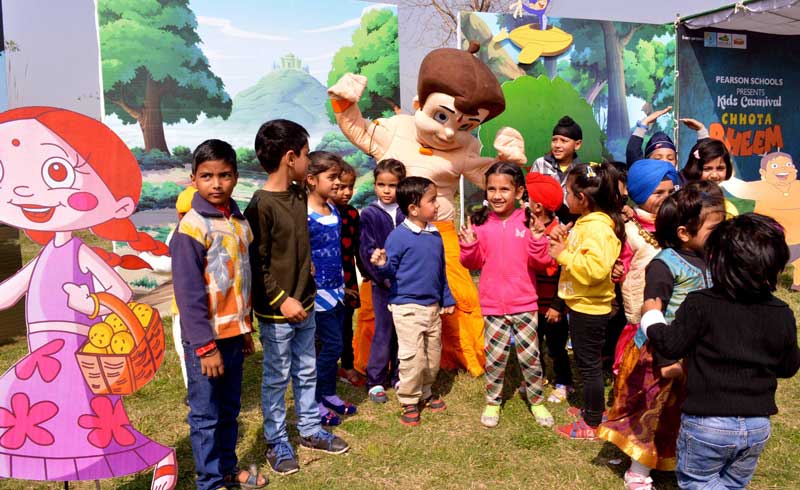 NewZNew (Mohali) : JLPL School, Mohali in association with Pearson Schools, a part of the world's leading learning company Pearson India, celebrated 'KidsCarnival' in the presence of prominent dynamic character Chhota Bheem straight from the television channel POGO to the school today. Students from several schools participated in the event to meet and greet Chhota Bheem which was followed with a day full of fun and entertainment.
The carnival saw kids from various age group who swarmed to meet their favourite character Chhota Bheem and engaged themselves with number of creative games which took them to the imaginary kingdom of Dholakpur.
The event open for both children and parents from city comprised of interactive quiz games, Dholakpur Jumping Jaggu Contest, Kalia and Dholu Bholu fun, pass on the Laddoo Ball, Tun Tun Mausi–The Ring Queen and many other interactive fun games.
Ms. Dimple Mohindra, Regional Academic Head, Pearson Schools said,"At Pearson school, it is our constant effort to make our students future all-rounders. The Kids Carnival gives enough reason for students to engage with their favourite television character by participating in various exciting games. This kind of student's engagement along with their parents helps us to understand the creative instinct of a child which otherwise goes unnoticed with all the academics compression."