Chitkara International School dominated the "The Learning Forum 2018" organised by ReTHINK INDIA at New Delhi recently by winning 3 prestigious and coveted awards namely; Sir C V Raman Award for Applied Physics for School with Best Learning Ambience, Netaji Subhash Chandra Bose Acclamation for Internationalization of India's Education and the Award for being one of the coveted Futuristic Schools of India 2018. ReTHINK INDIA is an organisation which nurtures a wide range of Communities spanning Academia, Industry & Government and carries out a variety of programmes engaging them.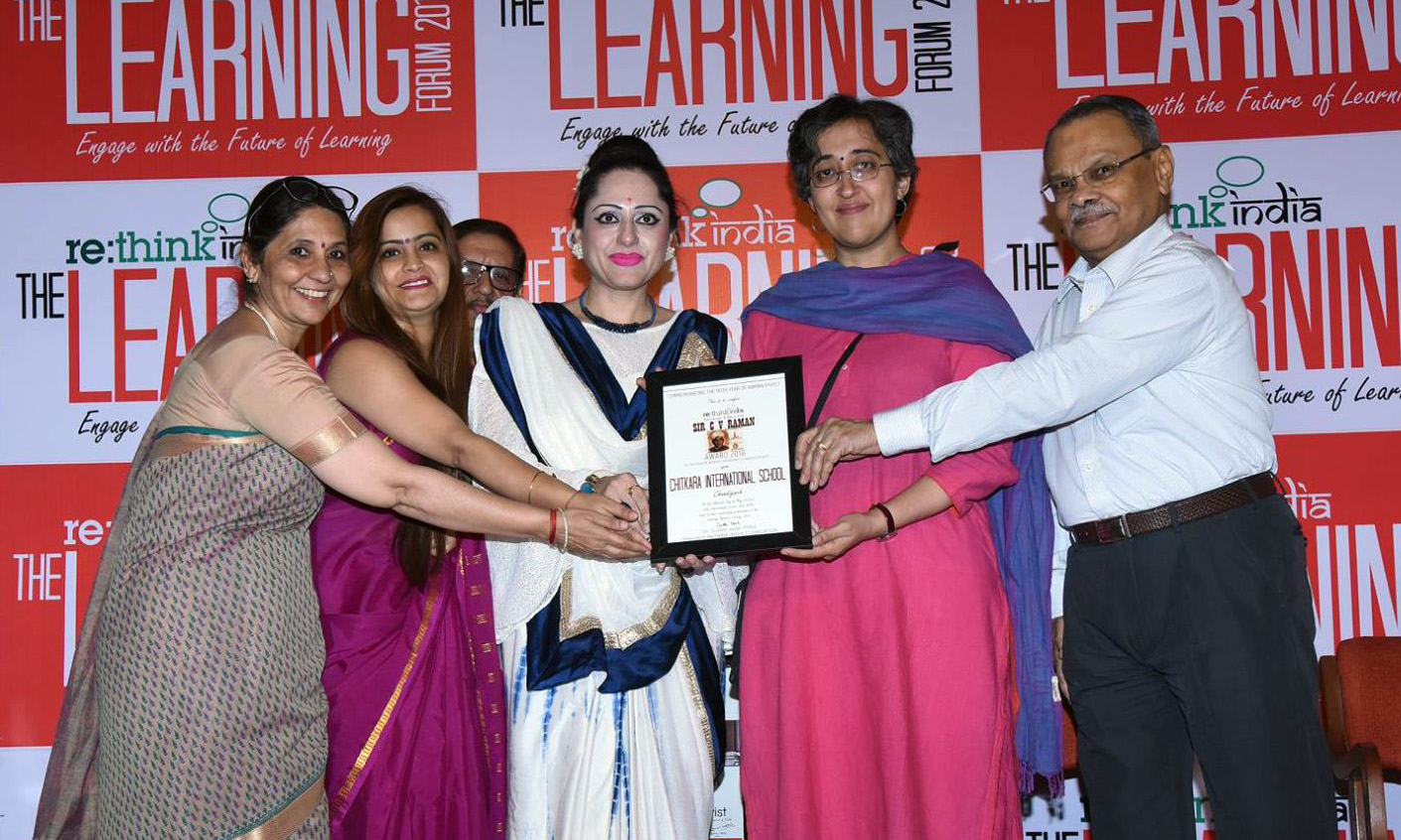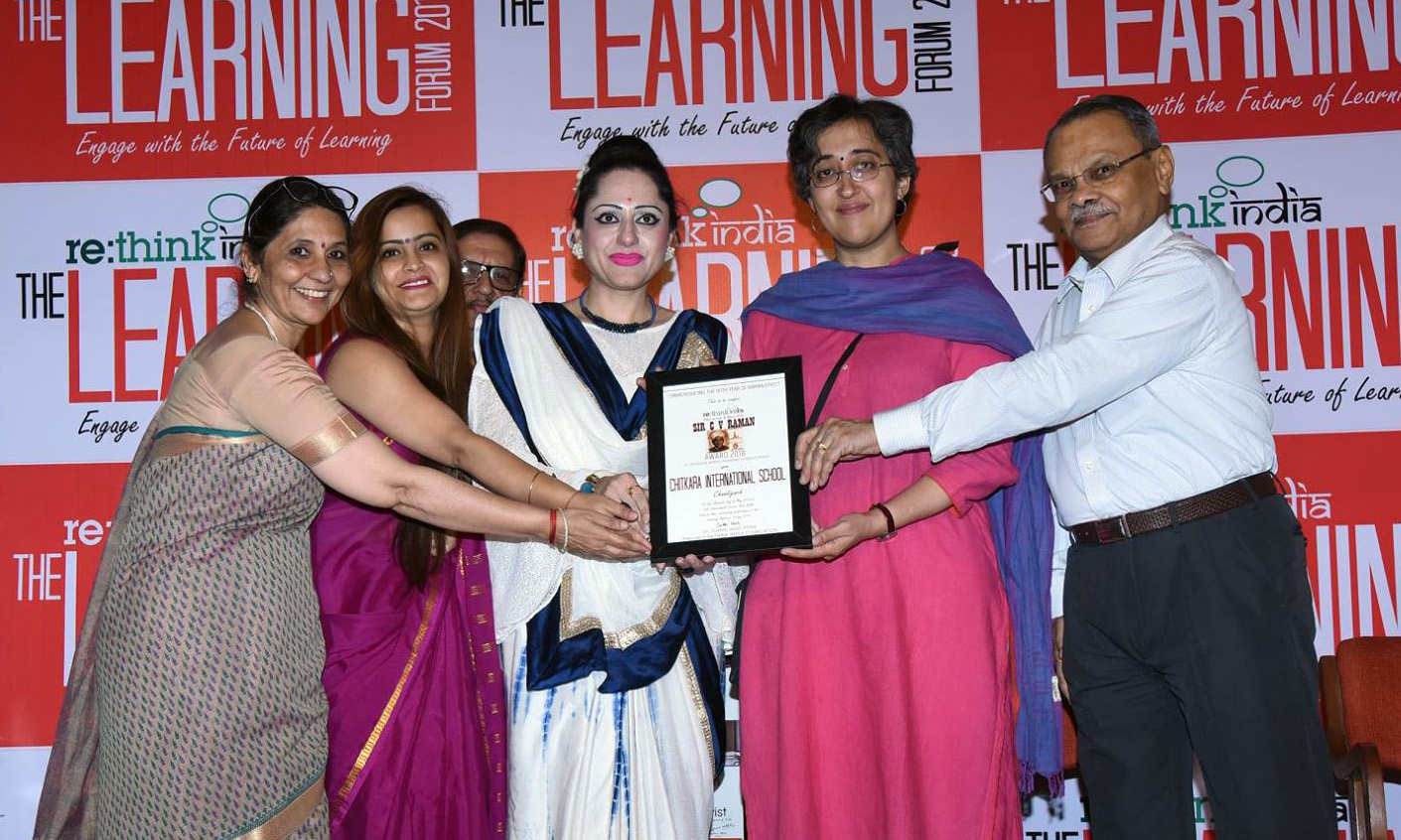 Learning Ambience Rankings were conducted by ReTHINK INDIA at all the participating schools wherein projects were assigned to the students & staff in order  to rank the schools on the parameters of Acoustics, Luminosity, Odour, Touch & Aura which determine a learning ambience of a place. Students actively recorded sound decibels at various parts of the campus and submitted their findings through the project.
Futuristic Schools of India award was presented to the school on the basis of various parameters like capability to create responsible Citizens who are enriched with practical as well as universal skills & values by invoking interest duly empowered by technology and on how the school fascinates its learners, so as to ensure the maximum is reaped out of the learning eco-system.Internationalisation of India's Education award became possible because of the humongous international exposure that was provided by Chitkara University with its over 140 international collaborations to the CIS students over the years.
Speaking on the occasion, Dr. Niyati Chitkara, Principal, Chitkara International School thanked all the stakeholders and International partners for their continuous support & guidance. She added that these awards bring along huge responsibility on the shoulders of the school to keep working on the path of innovation in the field of education and keep striving to bring the best of global education to Indian schools.
The Forum was presided by H.E. Masahiro Kobayashi, First Secretary, Embassy of Japan, H.E. Alem Tsehaye Woldemariam, Honorable Ambassador of Eritrea to India, Atishi Marlena, Advisor Education Minister of Delhi, Mizuho Hayakawa, Director, Japan Information Center, Embassy of Japan Prof. Ashok Kumar Chawla, Advisor (Japan), East Asia Division, Ministry of External Affairs Dr. Neena Malhotra, JS(East & South Africa Division), Ministry of External Affairs, Dr. Ashok Jain, President MOSAI and R.K. Vaish (IAS Retd.), Chairperson ReTHINK INDIA.