The students of Class 10th of Chitkara International School have showcased a remarkable execution of hard work with 100% result in the CBSE Board Examinations, 2018. A total number of 81 students appeared for the examinations set by the CBSE Board – with all rounder students , Shushmita (Topper with 97.4%), Gurkirat, Arshita, Samridhi, Kunwarpreet, Jasmine, Pravan, Garima, Kawin, Saksham, Ananya, Pragya, Prabhjot, Bhawna, Ishika, Divyanshu & Jessica attaining more than 90 % marks.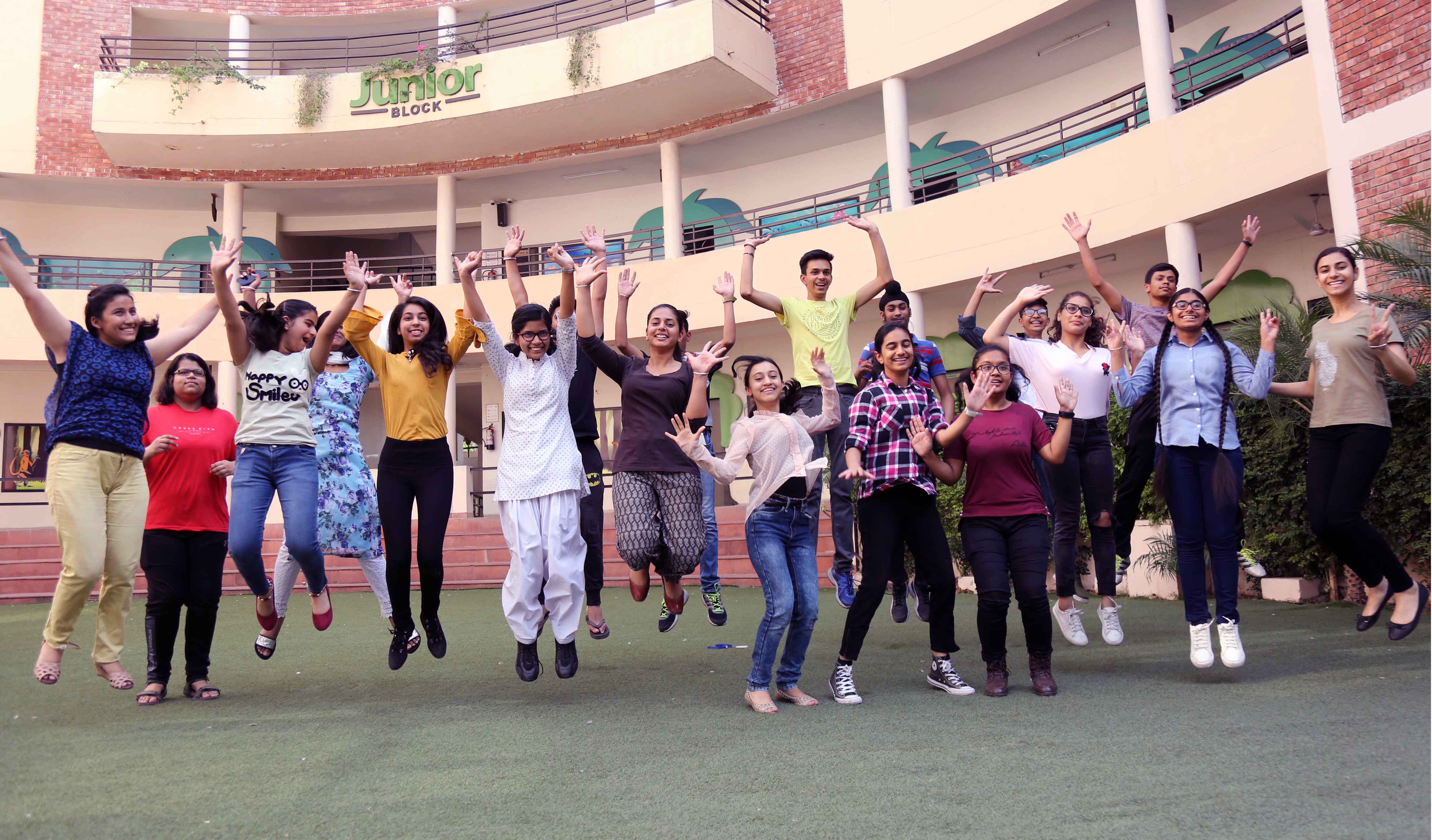 "The remarkable result is the collective hard work, consistency and sincerity of the teachers and students", says Dr. Niyati Chitkara, Principal, Chitkara International School, who is effervescent to see the results and appreciates each and every one behind the same.
Sushmita Tripathi, an avid debater & speaker, who possesses immense talent in the art of calligraphy, topped the examinations from school by securing impressive 97.4% marks with 100 marks in Science & Computers, 99 marks in Mathematics & Social Science followed by Gurkirat Kaur at amazing 95.8% marks.
The 90% achievers group of the school has national level player of Fencing, Prabhjot Kaur (90.2%), Best Junior RJ winner of 94.3 MY FM, Ananya Bhandari (90.2%), Robotics champion & National Level CBSE Science Exhibition participant, Kunwarpreet Singh (93%), Innumerable debate Competition & MUN awards winner and an expert MUN Trainer, Pravan Kamboj (92%) along with an award winning Techie, Kawin Sharma (91.4%) who has created a Mobile Application called Active Sharing Adolescents Portal (ASAP) to help students (especially teenagers) with their problems by remaining anonymous.
The teachers of the school acknowledge every student for their commendable endeavours, and intense conviction to endure 100 percent results for the school. Each and every student is declared successful in their attempt to perform phenomenally well in the class 10 Board Results at Chitkara International School.​