Chitkara International School's Grade 12 student, Arryan Madhu Chitkara exhibits his innovation "The Communicator Mask" at the National Technology Week 2023, New Delhi: Chitkara International School's talented 12th grader, Arryan Madhu Chitkara, demonstrated his innovative project, "The Communicator Mask", during the National Technology Week 2023, which was held under the theme "School to Startup – igniting young minds to innovate" from 11th to 14th May at Pragati Maidan, New Delhi.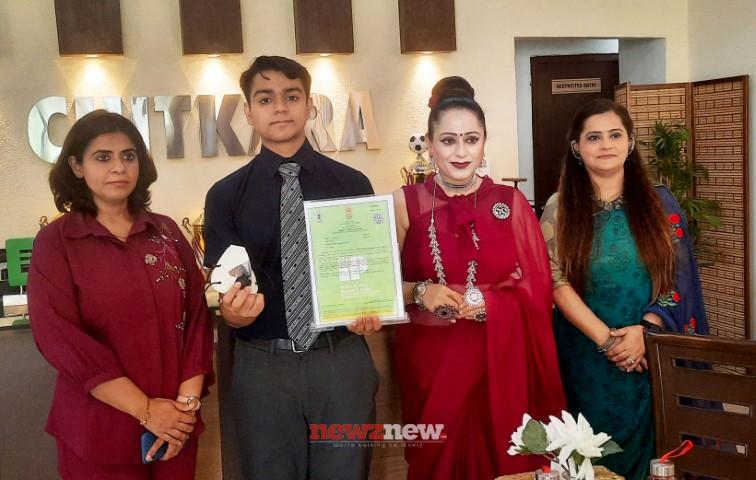 The programme was inaugurated by the honorable Prime Minister Narendra Modi, which witnessed the exhibition of many forward-looking projects valued at over Rs. 5800 crore.
Joining the force of young innovators at the esteemed programme, Arryan exhibited "The Communicator Mask", which was developed as a solution to addressing mask-related communication barriers that especially surged in the Covid-19 and affected the people with hearing disorders. The invention, which was exhibited by Arryan to the audience in the presence of the Minister of State for Science and Technology and Earth Sciences, Dr Jitendra Singh, makes use of advanced technology to enhance voice clarity while ensuring safety and protection of the speaker.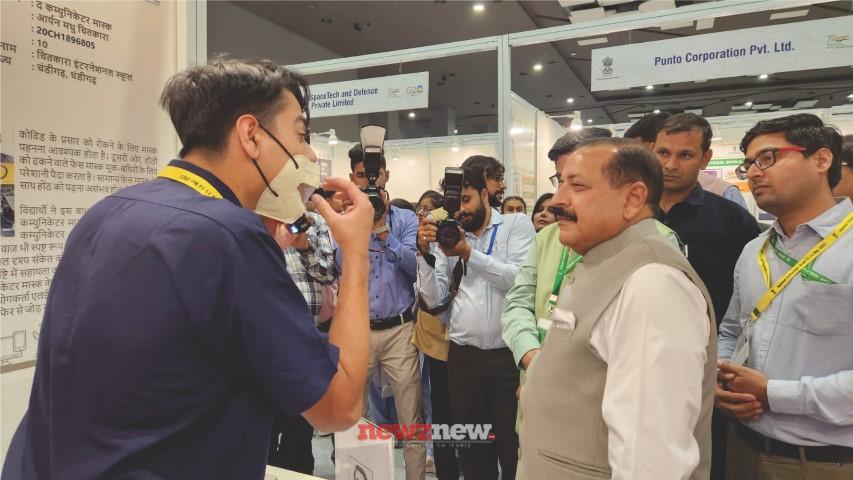 At the programme and his school, "The Communicator Mask" has earned and continues to earn unfeigned appreciation, solidifying Arryan's reputation as a promising young talent in the field of technology. Not to mention, the young prodigy has already received a patent for his creation from the Intellectual Property India.
Expressing her delight on the young Chitkarian's achievement, Dr Niyati Chitkara, Director, Chitkara International School, Chandigarh & Panchkula said, "We are immensely proud of Arryan Madhu Chitkara's remarkable innovation, "The Communicator Mask" and his participation in National Technology Week 2023. This accomplishment reflects the spirit of innovation and excellence that we strive to instill in our students at Chitkara International School through our innovative pedagogy and The Tinkering Talkies (School ATL Lab). Arryan's success is a testament to the limitless potential of young minds and serves as an inspiration for all aspiring innovators."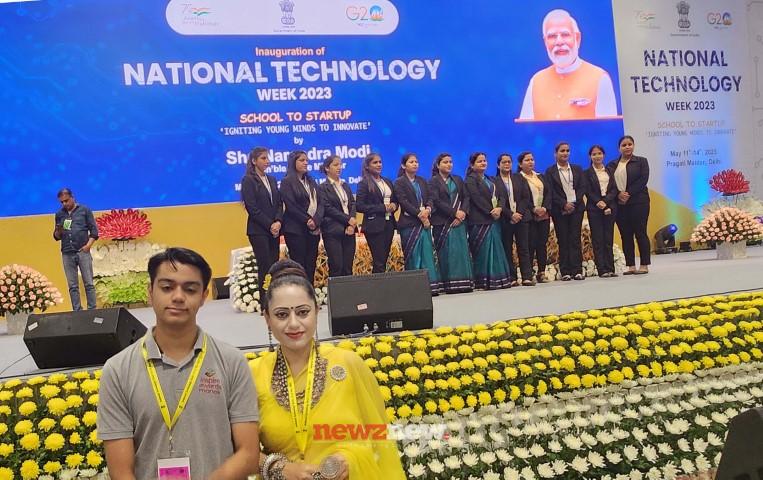 Chitkara International School extends its sincere gratitude to the honourable Prime Minister and the organisers of National Technology Week 2023 for providing a platform to showcase the innovative potential of young minds. Furthermore, the school remains dedicated to nurturing future innovators and is confident that Arryan's exceptional achievement will inspire many others to follow their passion and contribute to the advancement of science and technology.