Hyatt Centric Chandigarh Introduces KOYO KOYO: A Revolutionary Contemporary Asian Restaurant Redefining Chandigarh's Culinary Landscape: Hyatt Centric Chandigarh proudly unveils Koyo Koyo, a revolutionary dining destination that transcends the city's culinary landscape, offering an extraordinary sensory experience.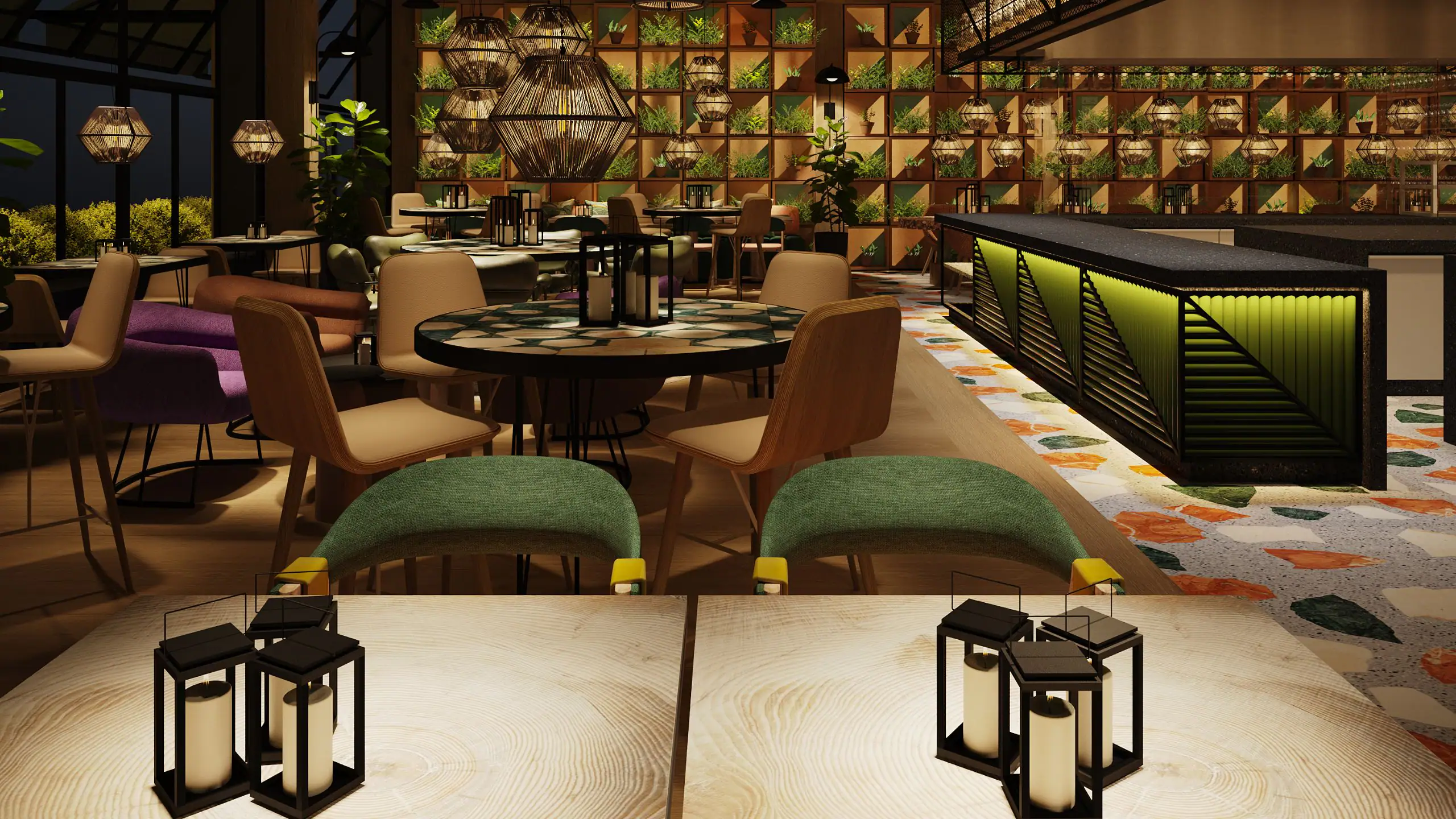 Koyo Koyo goes beyond being just a restaurant; it is an artful blend of ambiance, flavors, and captivating energy that redefines dining expectations.
Located within Hyatt Centric Chandigarh, Koyo Koyo is a space where contemporary Asian cuisine intertwines with an enchanting atmosphere, creating a dining experience like no other. Whether seeking a serene escape during the day or a thrilling night out, Koyo Koyo is the perfect destination, adapting to match guests' desires.
Step into the trendy and chic space meticulously designed with modern decor, sleek lines, tasteful lighting, and stylish accents. The ambiance of Koyo Koyo evolves from a warm and relaxed atmosphere during the day to a high-energy haven in the evening. As the sun bathes the restaurant in natural light, it exudes a bright and relaxed ambiance, ideal for leisurely lunches and delightful afternoon escapes. As twilight descends, witness a vibrant transformation where the energy surges, setting the stage for an exhilarating night out.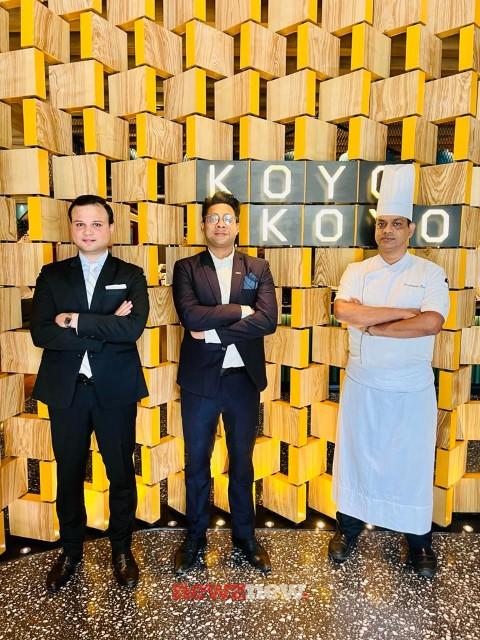 At Koyo Koyo, culinary excellence and ambiance go hand in hand. The show kitchen, an integral part of the dining experience, adds an element of theater and excitement. Talented chefs masterfully craft sushi and robatayaki dishes right before guests' eyes. The sizzle and crackle of the grill, vibrant colors of the ingredients, and aromatic fragrances create an immersive and theatrical performance, enhancing the overall dining experience.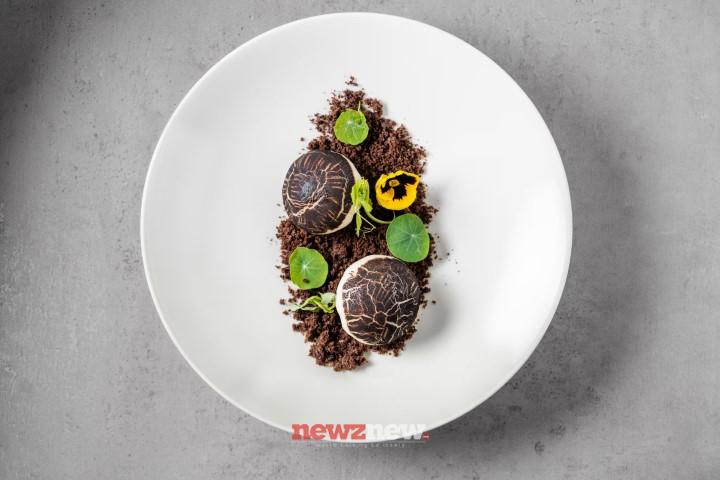 Food enthusiasts will be thrilled by live robatayaki and a noodle bar, as well as stone bowls and bibimbap, all served with a subtle touch of molecular gastronomy. These culinary delights represent a fusion of Chinese, Japanese, Singaporean, Malaysian, and Korean cuisines, served with a contemporary flair.
Complementing the culinary journey, a carefully curated beverage selection awaits, expertly crafted to harmonize with the cuisine's flavors. With a wide array of classic cocktails, Koyo Koyo presents three distinct categories: Signatures, Classics Redefined, and Classics. Additionally, Koyo Koyo boasts the largest wine portfolio in the tri-city area, apart from offering four signature Liquor trails, namely, in-house concoctions, American, Asian and Single Malt. Guests can also choose from a wide selection of organic teas, carefully curated in partnership with T-Tales, providing a refreshing and intriguing twist to the dining experience.
"Our vision for Koyo Koyo was to bring an unparalleled dining experience to Chandigarh, offering a trendy and chic venue that combines exceptional cuisine with an unforgettable ambiance," said Mr. SohaibKidwai, General Manager of Hyatt Centric Chandigarh. "Koyo Koyo is a testament to our commitment to providing a dining experience that the city has long awaited."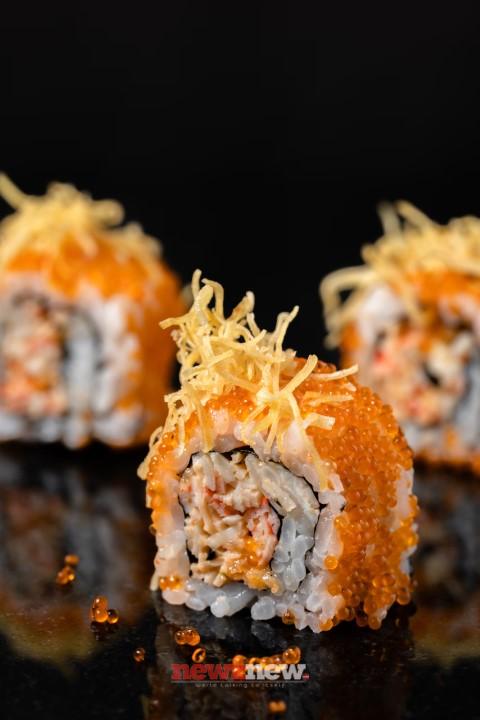 Koyo Koyo at Hyatt Centric Chandigarh is now open to welcome guests seeking a remarkable culinary adventure accompanied by a vibrant and chic ambiance. It is an invitation to immerse oneself in an atmosphere of high-energy, contemporary Asian dining.
Know More About Hyatt Centric
Hyatt Centric is a brand of full-service lifestyle hotels located in prime destinations. Created to connect guests to the heart of the action, Hyatt Centric hotels are thoughtfully designed to enable exploration and discovery so they never miss a moment of adventure.
Each hotel offers social spaces to connect with others in the lobby, meanwhile, the bar and restaurant are local hot spots where great conversations, locally inspired food and signature cocktails can be enjoyed. Streamlined modern rooms focus on delivering everything guests want and nothing they don't.
A passionately engaged team is there to provide local expertise on the best food, nightlife, and activities the destination has to offer. For more information, please visit hyattcentric.com. Follow @HyattCentric on Facebook and Instagram, and tag photos with #HyattCentric.