Chitkara University, Himachal Pradesh organized the Fresher's Party in a Hollywood Style at University Campus here today which saw a whopping participation of 1000 students. It has been a tradition at Chitkara University since its inception where senior students of every course welcome their juniors by offering them a grand gala of cultural events.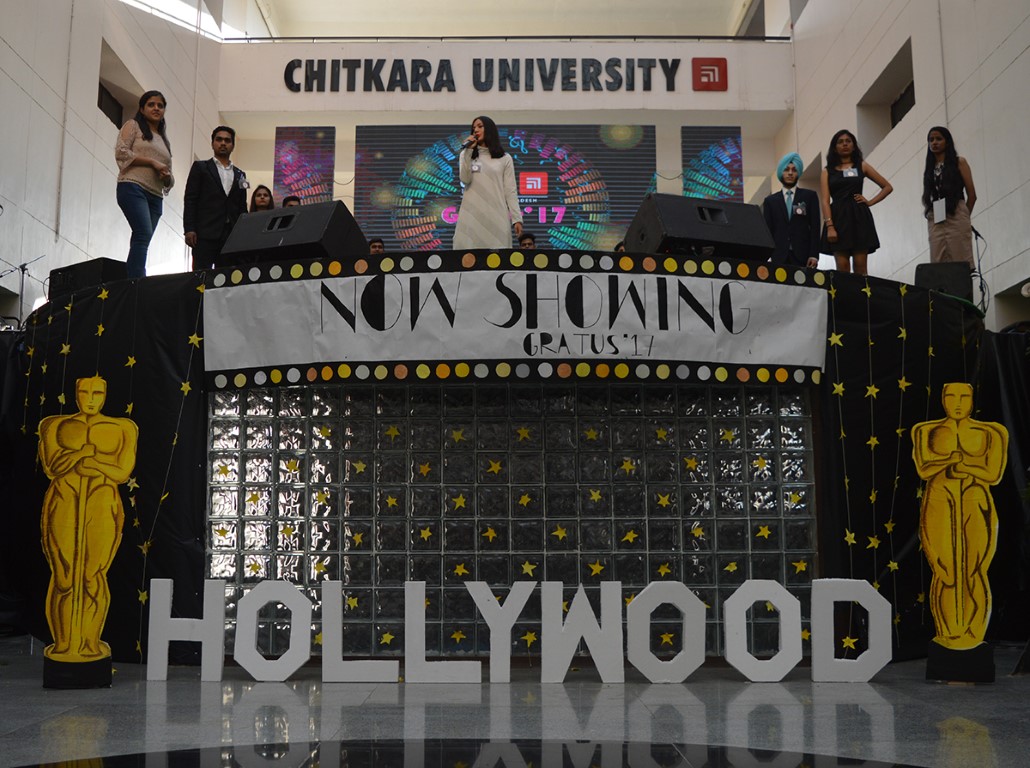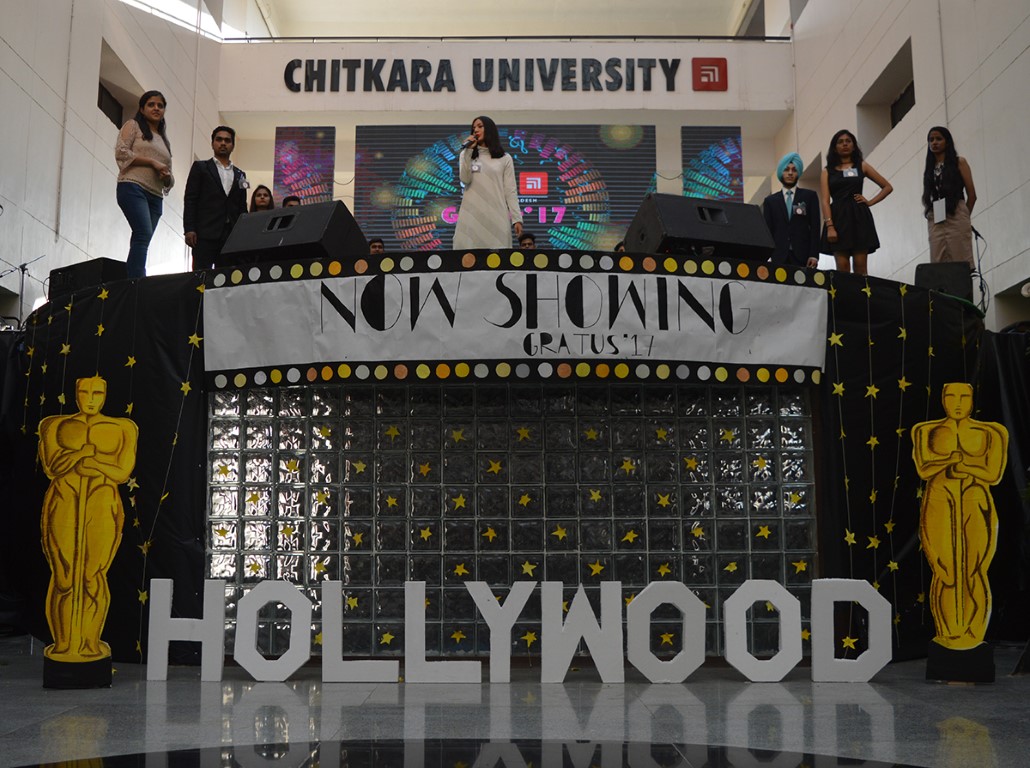 Fresher's party gives the platform to young new comers to connect, collaborate and explore. The fiesta is all about bringing together the creativity, intellect and vibrant talent of the youth. The fresher's participated with great zeal and enthusiasm in the fresher pageant and talent contest Mr. & Ms. Fresher'17 with the participation of 22 students interspersed by various other performances and talent rounds.
The mesmerizing music, songs, flash freezing lights and the exuberant students defined the moments in the party. Heart throbbing dance numbers, melodious songs of today, jokes, mimicry and other cultural performances of the students made the atmosphere extremely energetic.
Dr. Madhu Chitkara, Pro-Chancellor, Chitkara University graced the occasion with her benign presence and awarded the winners of the evening. Chankaya was declared as Mr. Fresher'17 and Ashruti as Ms. Fresher'17. The other awards of the evening were, Mr. Handsome bagged by Himanshu and Sidak was declared as Ms. Charming. In the thrilling talent round Vikram was declared as Mr. Confident and Divyanshi as Ms. Confident. A special award for non-participating students who spruced up in the Hollywood theme in which Jasraj was declared as Mr. Dapper and Diksha Saggy won Ms. Voguish.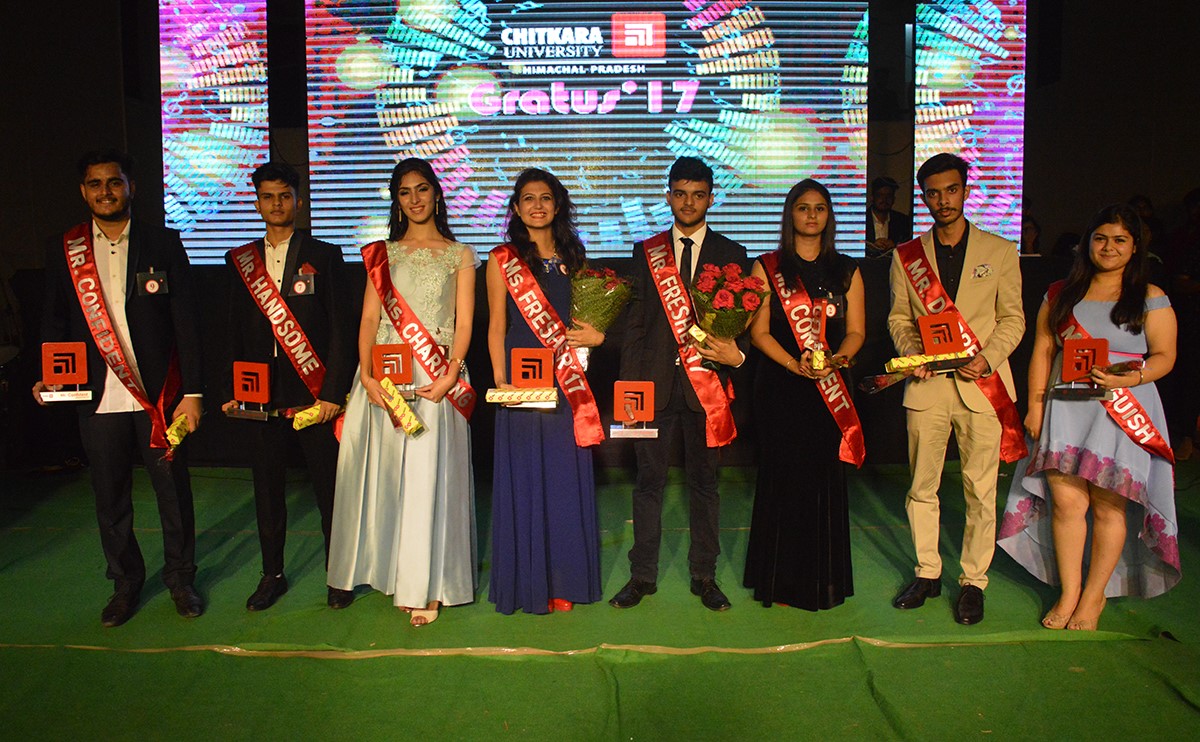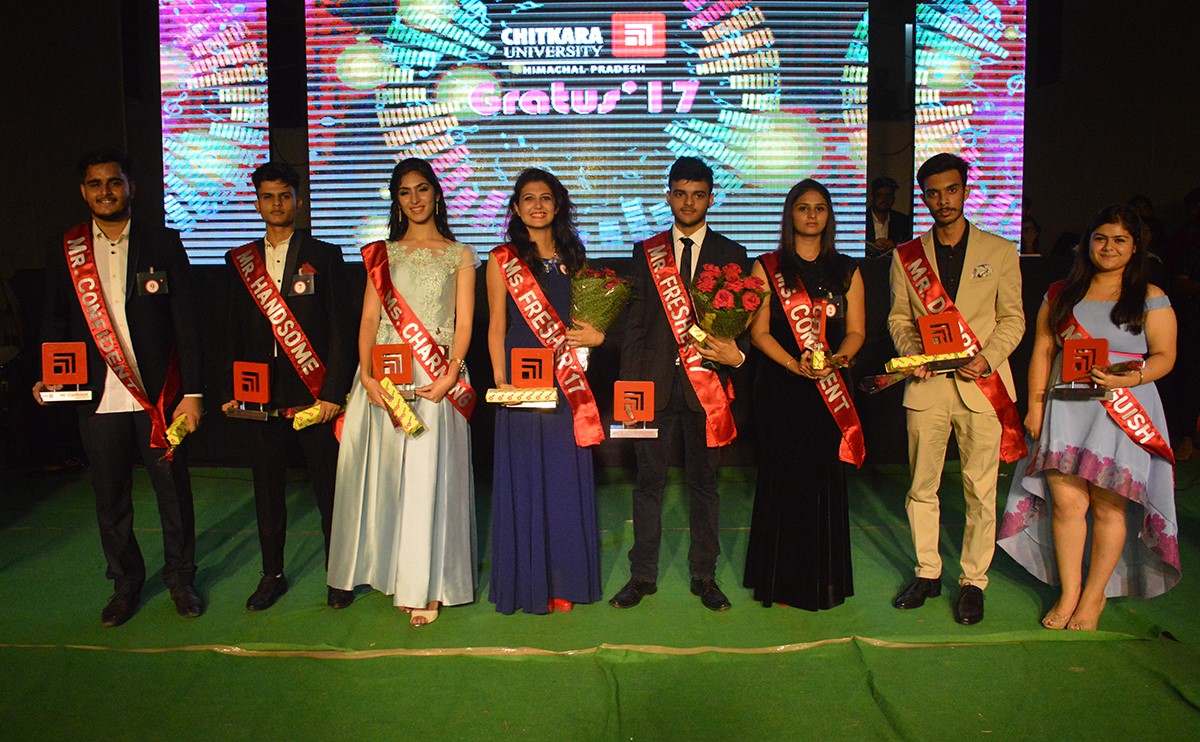 Dr. Varinder Kanwar, Registrar Chitkara University said," The talent is huge this year, the passion is unmatched and the excitement in them is immeasurable, I am delighted to see students with so much caliber coming to Chitkara University and exploring themselves".
The evening ended with DJ Aman who dazzled the party with vibrant music adding exuberance and the students left the venue with beautiful memories to cherish throughout their university life.
​