The City Beautiful known as "City of Flowers" is witnessing the beautiful Chrysanthemum Show at Terraced Garden, Sector 33. The flower show was today inaugurated by Mrs. Kirron Kher, Member Parliament, U.T., Chandigarh. The show would be open till December 10 and is being organized by the Municipal Corporation, Chandigarh.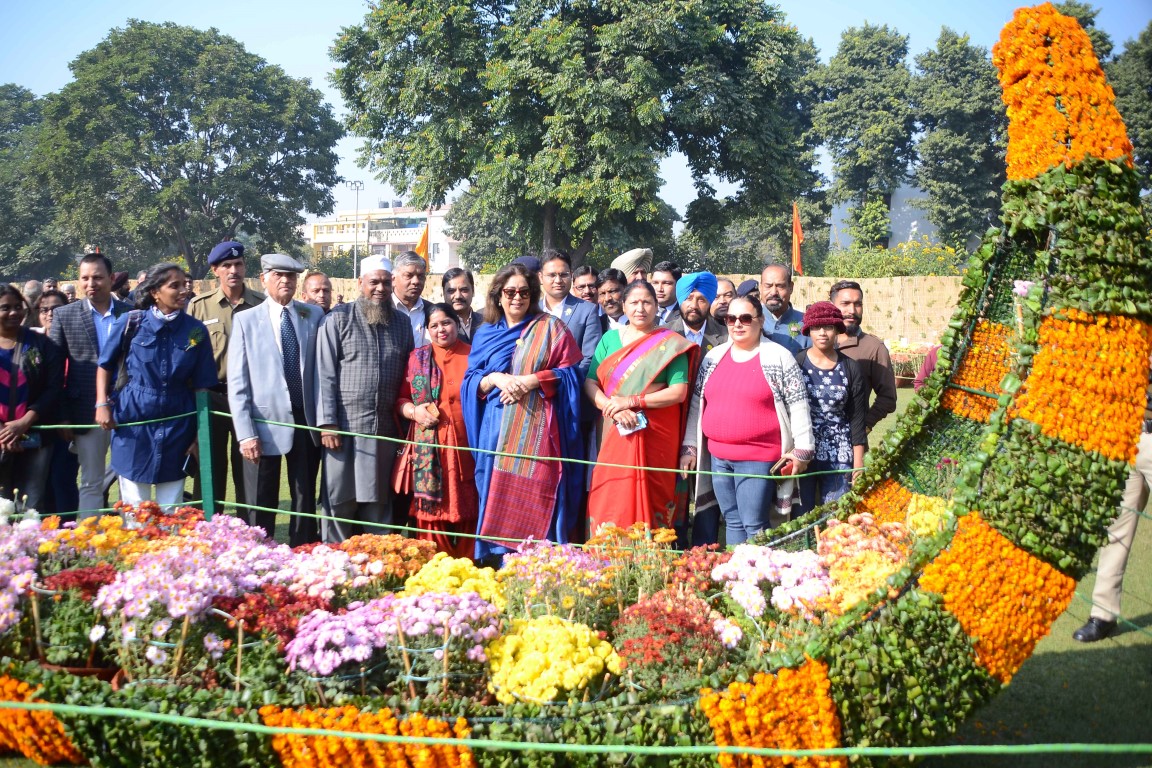 On the occasion, Chief Guest released a brochure dedicated to the show. She then went around the Garden alongwith Sh. Jitender Yadav, IAS, Commissioner, Sh. Rajesh Kumar Gupta, Senior Deputy Mayor & area councilor, Sh. Anil Kumar Garg, Additional Commissioner, Sh. Manoj Bansal, Chief Engineer, Sh. N.P. Sharma, Superintending Engineer and other councilors and senior officers of Municipal Corporation to see the various flowers exhibited there with different permutations and combinations.
The Chief Guest applauded the efforts of the officials of Municipal Corporation for organizing such a beautiful show. She also distributed sweets to the labourers and gardeners of Corporation on the occasion. She said that Chandigarh is world-wide known for its beautiful and magnificent gardens supplemented by green patches and flowering trees. She said that the Municipal Corporation is organizing admirable programmes for people of Chandigarh alongwith providing basic aminities and developmental works in the city.
After taking round of the park, the Chief Guest and others laid flower petals at the Martyr's Pillar in Terraced Garden sector 33 Chandigarh. She also visited the "Swachh Bharat Stall" installed by the IEC team of MCC for creating awareness about Swachh Survekshan-2018 and segregation of waste at source level.
While addressing that gathering, the Commissioner appreciated the dedication of gardeners of Municipal Corporation to grow such beautiful flowers. He said that because of the gardeners we enjoy the beauty of flower every year in this show. He said that the Municipal Corporation organizes the Chrysanthemum show every year at Terreced Garden Chandigarh. Last year this show witnessed over 264 varieties of Chrysanthemum, this year 266 varieties of Chrysanthemum are being displayed. All these varieties are grown and well groomed at MC nursery. He said that in this show, various govt./semi govt. institutions and various private growers took part in competitions of flowers grown in pots. Prizes will be given to the winners of best three exhibits in each category on 10th December at 3.00 pm.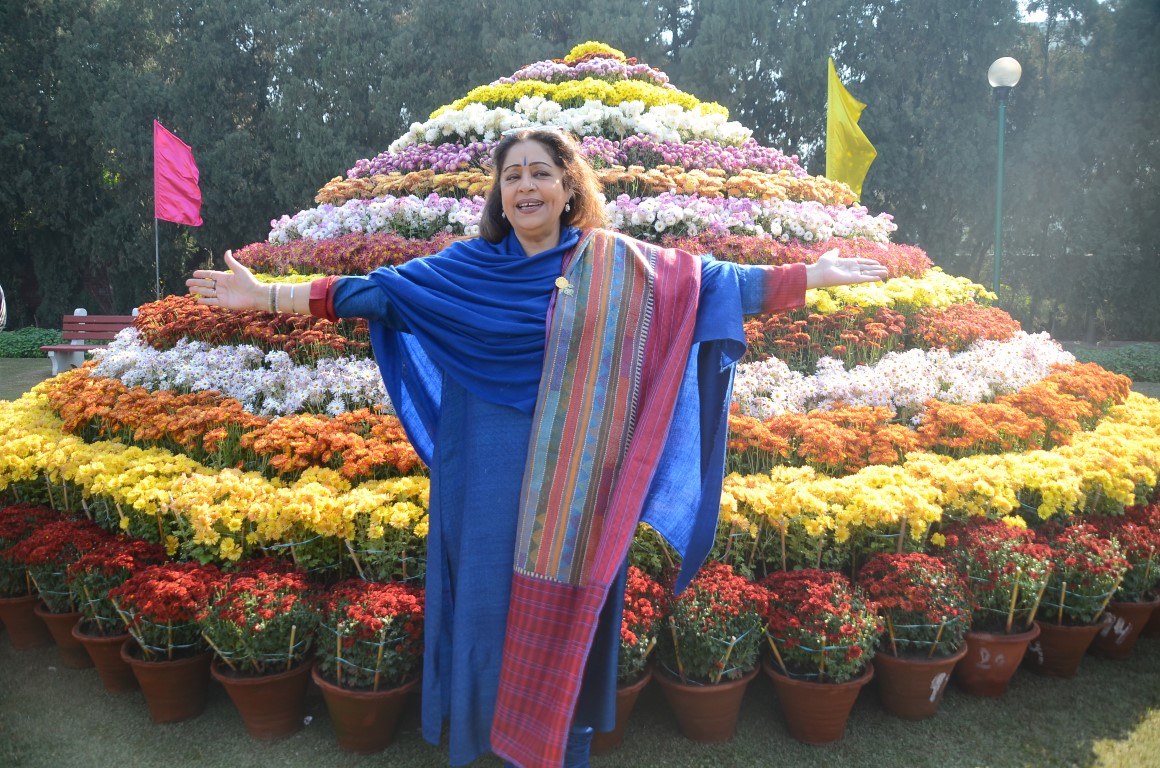 Gardeners of Horticulture Department, MC in the show have made boat, camel, peacock, cow, giraffe, lion and many other animals and birds using flowers. Near about 266 varieties of Chrysanthemum have been displayed in the show. The beautiful displays of the Chrysanthemum in the Show have helped Chandigarh in acquiring international fame.
A cultural programme was also organized by the students of Gurukul Global School, Sector 20, Panchkula.