NewZNew (Chandigarh) : Confederation of Indian Industry's (CII's) Young Indians (Yi) Chandigarh chapter conducted an interactive session on Entrepreneurship at MCM DAV College, Chandigarh.
Addressing the students, Mr Gurvinder Singh, Co-Founder and COO of OneMed Crew said, "Entrepreneurship was always present in the Indian society and is not a new concept. However, with new government initiatives and more youngsters starting up their own enterprises, entrepreneurship has become the new fad." He also spoke about the core values that a budding entrepreneur should strive for.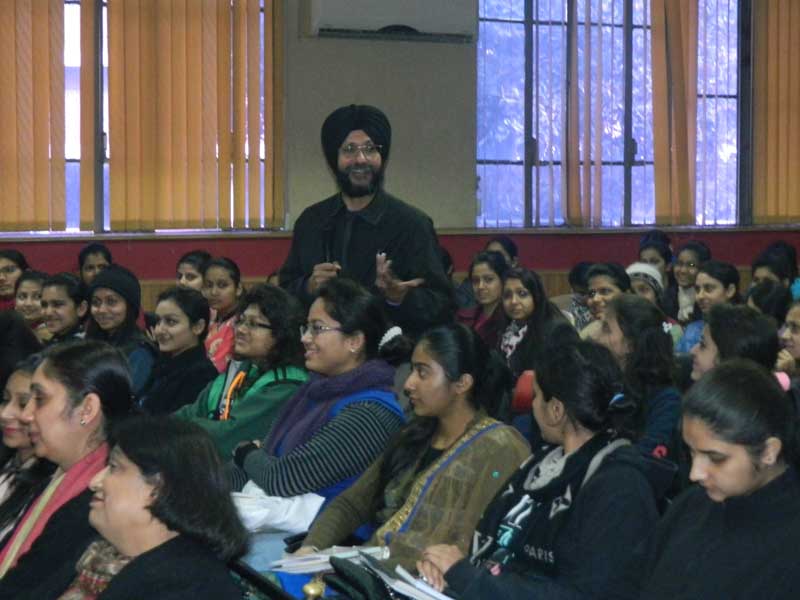 "An entrepreneur should identify the gaps and should try to create appropriate if not novel solutions to those issues. He/she should never be afraid to fail. However, an entrepreneur should fail fast rather than failing after investing a lot of time and resources. The act of failing fast is a part of validation and building MVP," he added. Mr Singh quoted examples of entrepreneurial ventures like Facebook, Instagram as why they succeeded and why orkut failed as a venture.
He said validation and pivoting i.e. changing the product or service according to the demand or requirement is the key to a successful entrepreneurial venture. This was part of 'Adapt, Iterate and validation' concept.
He also spoke about his flagship mobile app which is aimed at providing lifestyle and dietary solutions to diabetic patients without the use of medication. The name of the application is 'Diabeteazy' and is very user friendly and free to download. In a country where almost 66 million are diabetic and 77 million are pre-diabetic the application can be a game changer. There are technicians, prominent doctors, health advisors, nutritionists on the board which cater to the needs of the patients personally once they have registered themselves on the application. There are a number of success stories coming in from patients and more than two hundred users are actively using the app.
Speaking on the occasion, Ms Amanjot Kaur, Director IFM, a Financial Advising company and alumni of MCM DAV College encouraged the students to convert their ideas into entrepreneurial ventures. She emphasised that the government and industry have provided with an excellent environment for start-ups, especially the women should take a leading role in entrepreneurship sector."