NewZNew (Chandigarh) : Confederation of Indian Industry (CII's) Young Indians (Yi) Chandigarh chapter conducted an interactive session on Entrepreneurship and Diabetes at Ashiana Public School Chandigarh.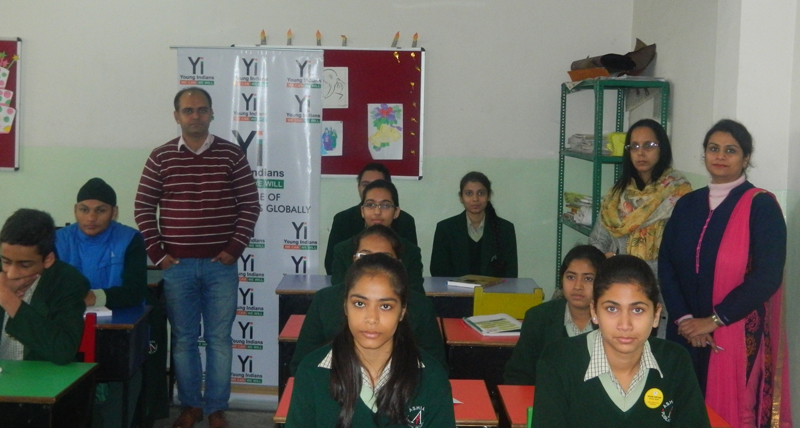 The interaction focused on the development of Entrepreneurs and how the ideas/ concepts in the minds of the students can be materialized by them in the future. This also included the methods on how the students can procure there ideas financially.
The workshop was conducted by Mr Gurvinder Singh, Co-founder & Chief Operating Officer OneMad Crew Pvt Ltd and the discussion was headed by Mr Amit Chugh, Chair, Yi Chandigarh Tricity Chapter and Director, Midas Touch Advisors Pvt Ltd.
Mr Gurvinder Singh while interacting with the students of XI and XII repeatedly stated that in schools the students are pressurised not to fail any exam while in the real world, if they want to become successful entrepreneurs, they need to fail fast, learn from their mistakes and start afresh. He also stated that all the budding entrepreneurs should act on their ideas after doing a complete research and also take care of the minute detailing. He frequently gave examples of the renowned entrepreneurs like Steve Jobs and Mark Zuckerberg.
He shared his own example as to how he came up with the idea of his application on diabetes to help the people having the disease. He gave a complete detailing on how his website and application can help all the people who are suffering from Diabetes; this detailing included the entire diet plan depending on the weight of the patient to help him lead a healthy lifestyle.
Mr Amit Chugh stated that these types of sessions are very beneficial to the students and will teach them a lot about the mantras of becoming successful in the corporate world as well as leading a healthy lifestyle.