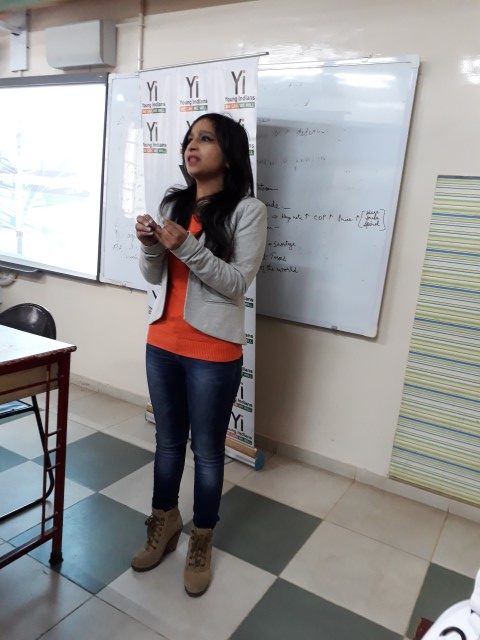 newznew (Chandigarh) : CII-Yi Chandigarh Tricity Chapter organised a session on 'Social Media Marketing' at Vivek High School, Chandigarh (a YUVA net member). The session addressed by Ms Priya Malik, Chair-YUVA, Yi Chandigarh Tricity Chapter and Managing Director, Finesse, focused on ways to make effective use of social media. She advised the students to avoid posting any undesirable post on social media, as anything posted on the internet stays forever.
Ms Malik said social media is a medium to connect with people from anywhere in the world. "Today, social media has dramatically changed the relationship between brands, businesses and consumers, and put the customer firmly in the driving seat. Social Media Marketing is vital to our business and can grow our brand awareness and our profits multi-fold."
"Social Media Marketing, if done right, can help you connect with your customers globally. There are many moving pieces to try and fit together before we can leverage it for our businesses," she added.
"While posting anything on social media, we must have the right perspective and thought process. We should only post updates that are productive." She urged the students to make the conversations happen instead of ignoring it. "You must know how to smartly tackle the comments on your posts," she said.