Citizens Awareness Group holds walk as remembrance for road accident victims : Citizens Awareness Group, Chandigarh with support from Consumer VOICE, Delhi organized a peaceful walk which originated from Traffic Park, Sector 23 here today to mark the World Day of Remembrance for Road Traffic Victims and demanded safer roads for all. Many citizens participated in the peace walk.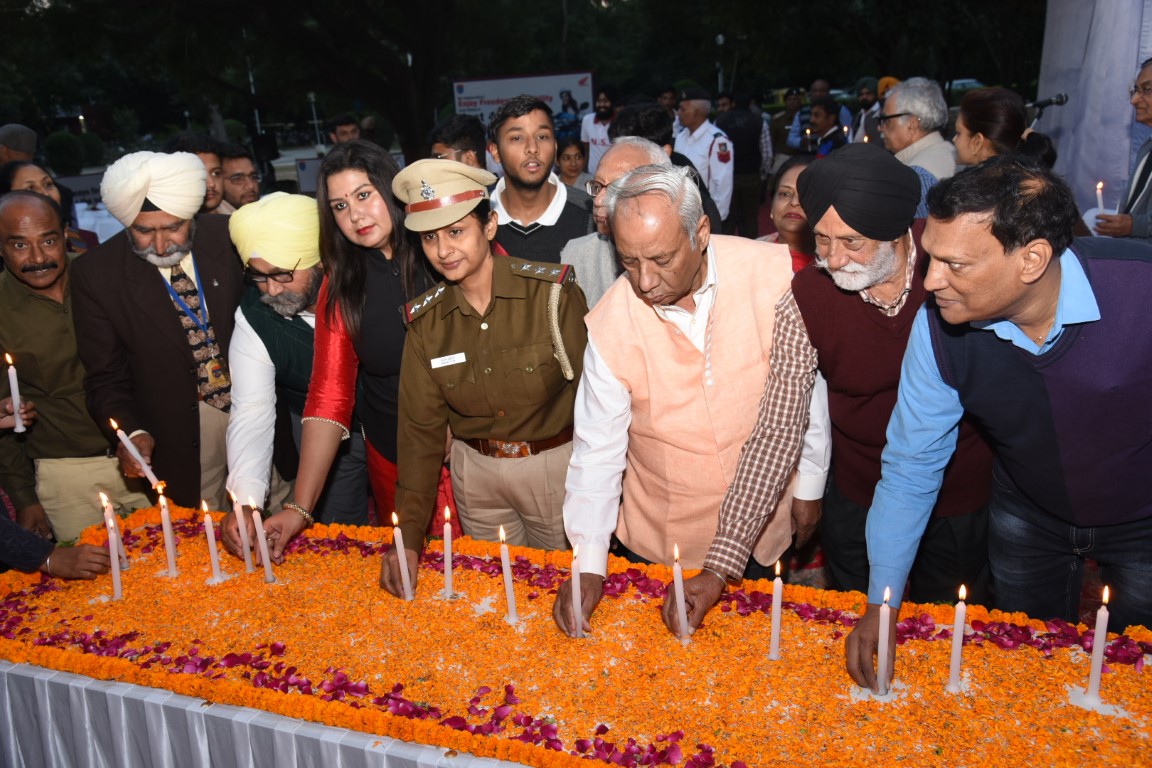 This year's slogan of World Day of Remembrance is 'Roads Have Stories'. Roads & streets are not just physical connections from point A to point B. Unfortunately, they are also the final resting places for so many lives cut short. This annual global event represents a significant opportunity to call attention to the pathetic road safety situation in India.
About 1.3 million people die each year on the world's roads and between 20 and 50 million sustain non-fatal injuries. Road traffic crashes are a major cause of death among all age groups and the leading cause of death among those aged 15–29 years. As per the annual publication 'Road Accidents in India-2017' released by Ministry of Road Transport & Highways in total 4,64,910 road accidents took place causing 1,47,913, road traffic deaths and 4,70,975 injuries in the year 2017.
This means that on a daily basis 1,273 accidents took place and 405 Persons were killed on Indian Roads. Road casualties are an epidemic and the Governments can no longer afford to ignore. All avenues – be it road design, licensing, driving skills, traffic management, vehicle design, policing, enforcement etc. need to be addressed through a strong and comprehensive Road Safety legislation immediately.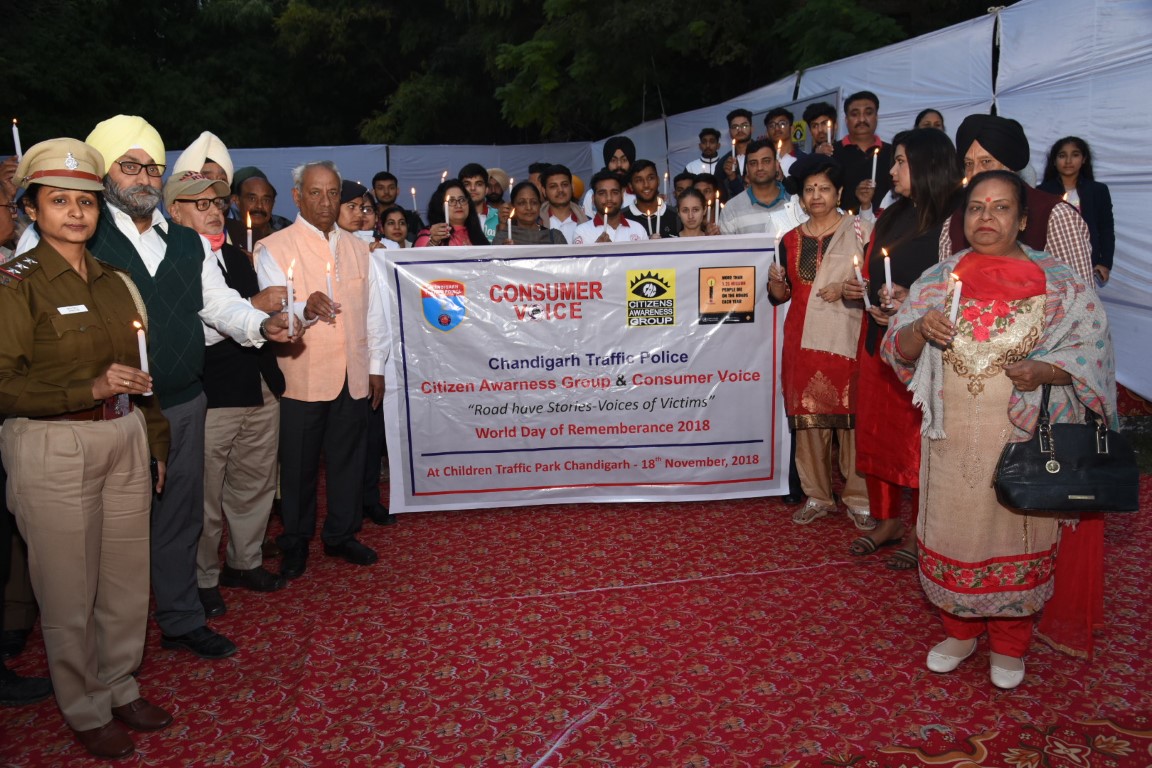 Surinder Verma, Chairman, Citizen Awareness Group, said, "This road safety bill promised by the Government is yet to see the light of day. We are humbly requesting the government to pass the Motor Vehicle Amendment Bill 2017 in the upcoming winter session of the Parliament. How can our nation become superpower when it is not able to provide even basic sense of safety on the roads? Fast action is required"
Mr. Ashim Sanyal, COO, Consumer VOICE said "If this bill is further deferred, we will be putting at risk precious lives of citizens before the next session of the Parliament can adopt it. These casualties may include thousands of innocent children and youth in their productive years of life. This is a clear case of carnage on our roads."
One of the accident victims who suffered a serious road injury said " That I am alive today is a miracle. But this has caused huge financial crisis for the entire family left behind. I am on support system and there is no hope of returning back to normal life for me and my family. We are shattered and there is no hope left. Government must ensure safer road travel."
India has committed to UN to reduce fatalities by 50% by the year 2020. Through passage of Motor Vehicles Amendment Bill (MVAB) 2017 and its proper implementation by respective state governments many lives can be saved. MVAB 2017 has already been cleared by the Lok Sabha in April 2017 and is pending for passage in the Rajya Sabha for almost a year.
People from all walks of life supported the demand for Safe Roads by participating in this Walk. Scores of school children also walked and asked the government to ensure their protection on the roads. People who have been grievously injured in road accidents also came forward to extend their solidarity to the cause besides families affected.