200 attend health camp at Police Hospital organized by Ivy Hospital, Mohali : As many as 200 people including police personnel and  their families attended a free multi-specialty health camp at Police Hospital, Sector 26. The camp was organized by Ivy Hospital, Mohali.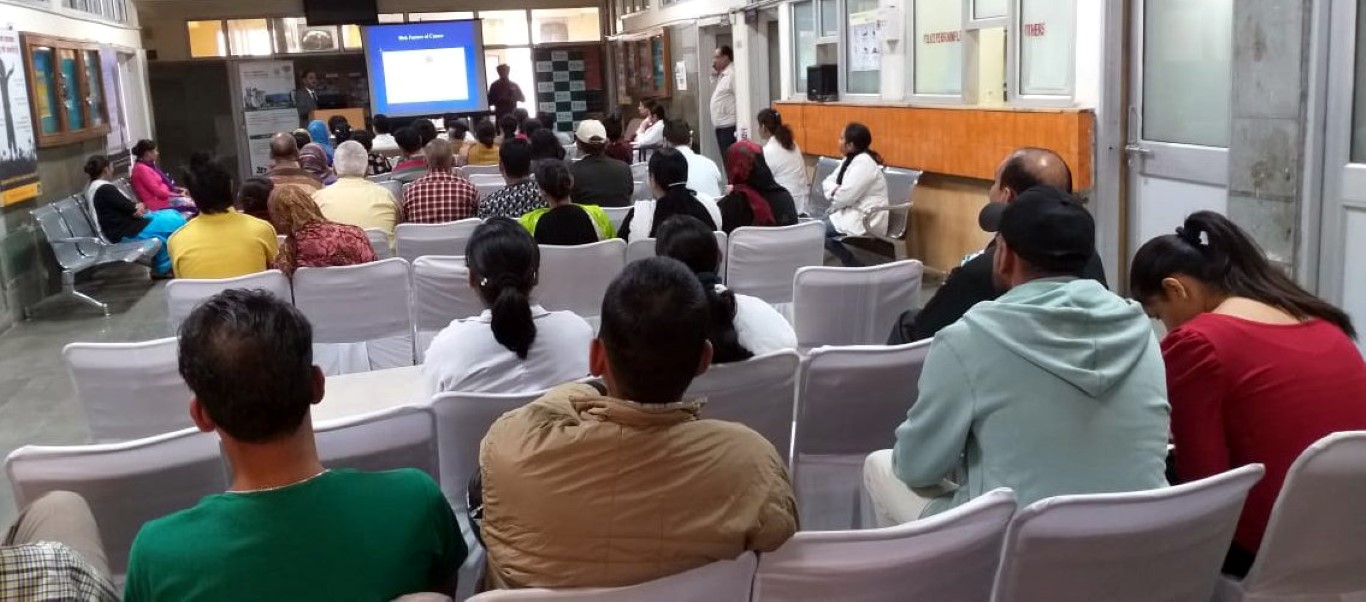 In camp, a doctors' team from cardio, orhto and medicine departments led by Dr. Deepak Puri, executive director and head – cardiovascular sciences, Ivy Healthcare addressed the healthcare needs of people . The free tests of bp, blood sugar and ECG were also offered during camp.
Dr. Pushpinder Mangat, SMO, Police Hospital and Dr (Brig) Rajeshwar Singh, Director- Medical Oncology, Ivy were also presented during occasion.
Later while address a health talk , Dr. Puri said that heart diseases have now emerged as the leading cause of death and illness and every year more than 17-million people die because of this. The western countries have reduced the heart disease related deaths by 50% in the last decade but in India it has risen 3-fold.
He said further, most of the Indians who have heart attack are between 35-55 years of age while in western population they are usually above 65 years. Indians are 20 times more at risk compared to Japanese and chances of having second heart attack and heart failure are also higher.
To prevent heart ailments, one should adopt healthy lifestyle and remain fit from an early age, maintained Dr. Puri.
Dr (Brig) Rajeshwar Singh said that cancer is increasing rapidly in India with 14-lakh new cases getting detected every year.
Talking about risk factors, Dr. Singh said that breast cancer is a disease of women but rarely men can also get the disease. Breast cancer incidence rises with age until the age of 75 to 80 years.