Class Web Series Online on Netflix: Cast | Release Date: Class, the official remake of the Spanish Elite series drops soon on Netflix. The fans are much awaited for this teenage drama.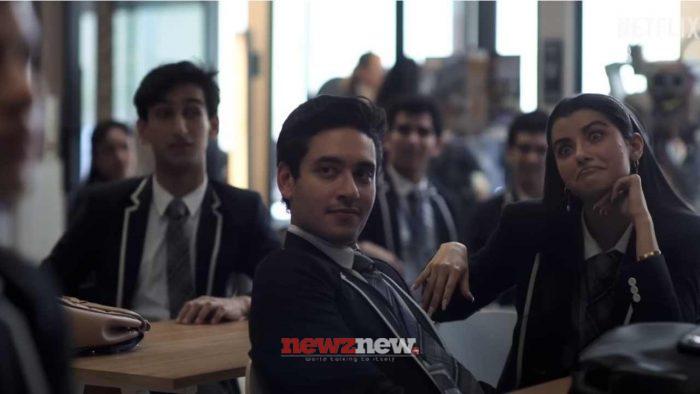 This Indian adaptation is helmed by filmmaker Ashim Ahluwalia under the banner Bodhi Tree Multimedia.
The series has prominent casts like Gurfateh Pirzada, Ayesha Kanga, Chayan Chopra, Anjali Sivaraman, Chintan Rach, and Madhyama Segal among others. From the Tudum announcement, Netflix has dropped this latest drama teaser and the release date of the series will be finalized near future.
Class Web Series Online on Netflix Cast
Take a look at the complete cast of Class Netflix series,
Gurfateh Pirzada
Ayesha Kanga
Chayan Chopra
Anjali Sivaraman
Chintan Rach
Madhyama Segal
Cyaawal Singh
Naina Bhan
Moses Koul
Piyush Khati
Zeyn Shaw
What Is The Plot Of Class series?
Class, is a teenage drama based on New Delhi's upscale school, Hampton International, where things get clashed between two groups that unfurl the events with families, relationships, and education careers. Starkly different backgrounds and Elite enclave rivalry actions change the dynamics.
When Is The Official Release Date of Class Netflix Series?
The makers have recently released the teaser for the series. Netflix will announce the official digital streaming date for the Class Hindi web series.
How Many Episodes on Class Hindi Series?
According to sources, the Class Netflix series will have eight (8) episodes for the first season with a running time of 50+ minutes for each episode. Further the title for the episodes will be updated soon.
Class Web Series Online on Netflix Teaser
Watch the official teaser of Class Netflix web series 2022,