Classic Legends started deliveries of Jawa Perak in Punjab: The wait to own and see the Jawa Perak on the road is over. Classic Legends Pvt. Ltd. today started the deliveries of one of the most anticipated motorcycles of 2020, Jawa Perak, on 20th of July across the country.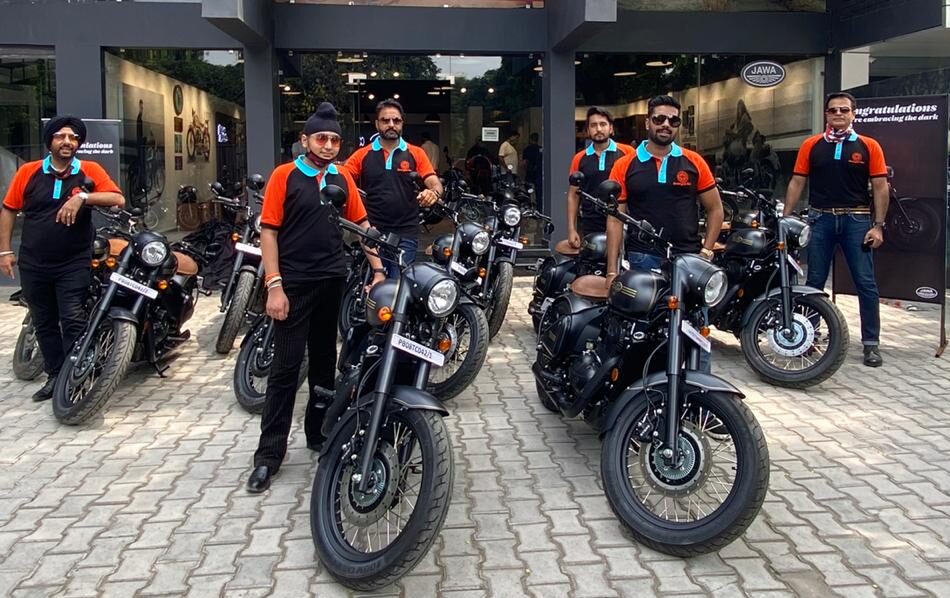 A short ride was organised at Tanishk Motors, Chandigarh after the delivery of 13 Peraks to  lucky customers including members of the Rolling Gold Motorcycle Club.
The anticipation for the Jawa Perak further grew after the Jawa Nomads were seen traversing the length and breadth of the state on the motorcycle during 'Punjab da Tor' earlier this year. 
To ensure a safe and hygienic delivery experience, Classic Legends has put in place a comprehensive standard operating procedure across its sales outlets and the dealerships have been adhering to the policies and measures directed by the Central and State governments with respect to the safety of customers, employees and visitors.
The showrooms are functional with teams trained and equipped to follow social distancing, hygiene and sanitation protocols.