Clensta Launches First Waterless Personal Hygiene Shampoo and Body Bath in Punjab: Clensta launches its unique waterless body bath and shampoo in Punjab.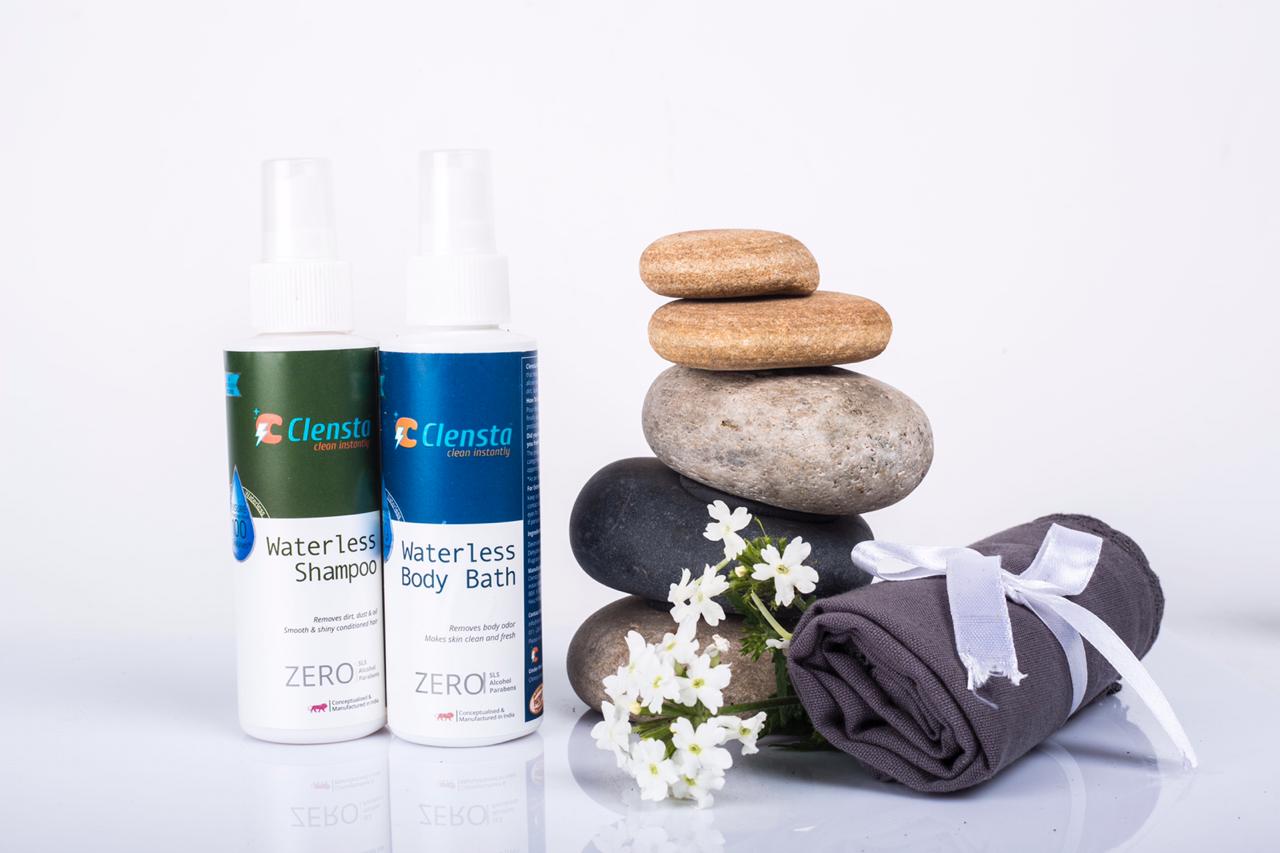 The company had entered the state market while in discussion with PGI Chandigarh and DMC hospital for making waterless technology approachable & accessible.
The company foresees wide distribution network in the state after successfully establishing in Delhi, Kolkata and Hyderabad.
Read Also: How To Choose Best Life Insurance Plan?
While bathing without water which was a futuristic approach; Clensta is now making it possible with the benefits of fighting germs and bacteria. The product not only removes dirt, oil, and grease completely but also provide a shining and moisturizing look to the hair and body using the emollient properties. Clensta offers a unique range of products including Waterless Body Bath and Shampoo with an eye on new innovations to be laid on Waterless Toothpaste and Mosquito Repellent body bath. 
An IIT Delhi supported start-up, Clensta's waterless products are widely accepted in the leading hospitals like All India Institute of Medical Sciences (AIIMS), Ram Manohar Lohia Hospital (RML), Defense Research and Development Organisation (DRDO), Seth Sukhlal Karnani Memorial Hospital (SSKM), CK Birla and more. 
Read Also: 2019 Happy Ganesh Chaturthi Wishes SMS Messages Quotes Whatsapp Status in Marathi Hindi
Various health diseases make it difficult for a patient to maintain regular water contact. Considering the need for water usage in day to day activities, it actively concerns the idea of personal hygiene to eradicate the building up of infections and bacteria on the body.
Unhealthy bathing techniques increase the risk of harmful diseases. In such a situation waterless products provide a healthy sanitary idea for patients in severe conditions. Taking into consideration the need of the hour, Clensta aims at developing environment-compassionate products that can be an enabler for a healthy hygienic world.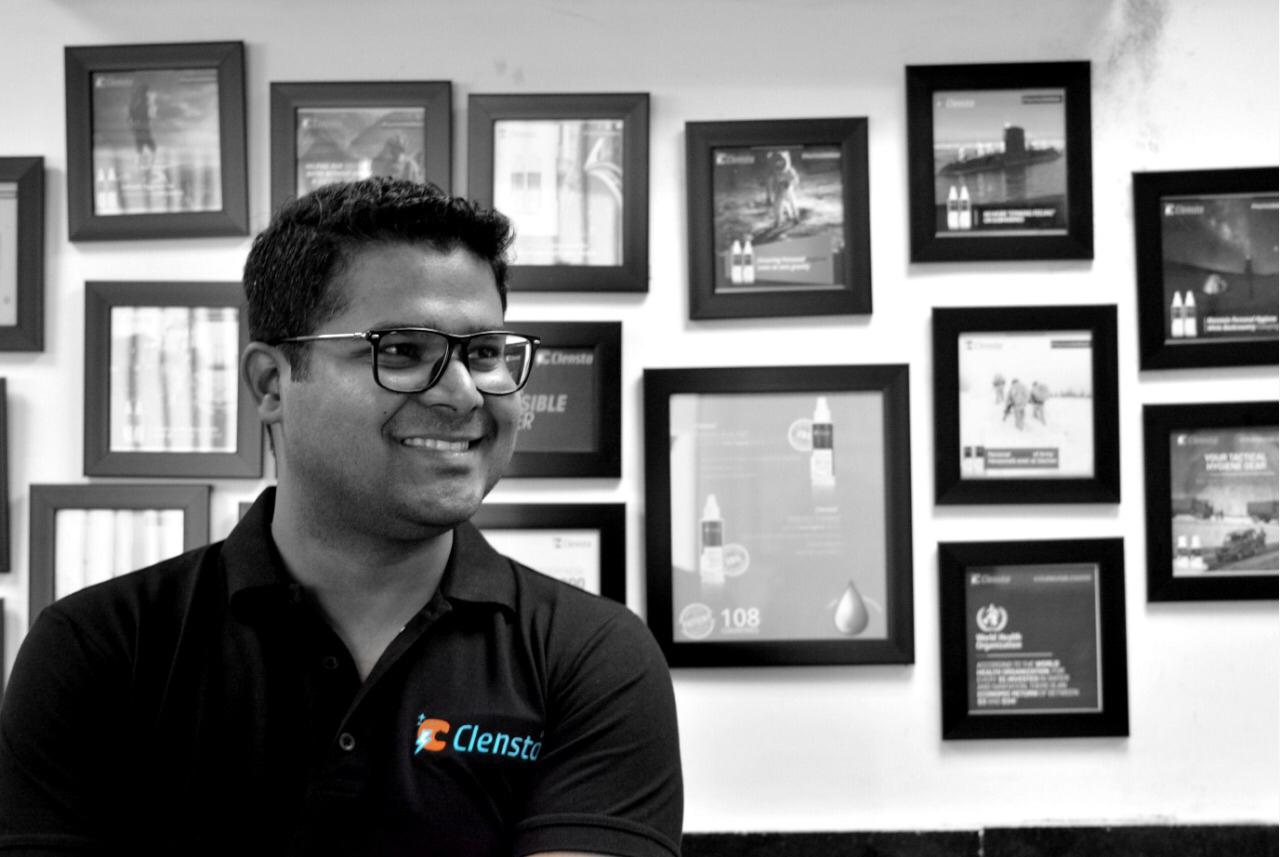 Clensta is actively initiating the use of waterless products to educate and provide complete hygiene in remote areas of India. One bottle of Clensta shampoo saves 350 litres of water and has already achieved milestones by saving nearly 6 million litres of water through its "Waterless technology" based product.
Clensta was founded by Dr Puneet Gupta in 2016, backed up by US Embassy Accelerator (Nexus), and subsidiary office at The Netherlands. Clensta has seen consistent growth since its inception, it has seen 4x growth within a year and target to reach 10x by the next year. The company is currently focusing on the B2B market and is soon expanding to the B2C sector.
Clensta thrives on less water consumption on a daily basis and maintaining hygiene in every household. Clensta's waterless product provides good assistance to the government's idea to target healthy drinking water assessable easily by conserving the use of water on a routine basis. The company also draws inspiration from the UNDP 2030 goals, while supporting "Good Health & Well Being", with their Hygiene awareness Program in slum areas. Clensta is helping to educate children and adults about the necessity of maintaining personal hygiene, they also keep up the record to enlighten and bring the community together to stand for a cause.
Read Also: 5 Expert Tips to Get a Good Deal on A Used Car
In the buds of the growing start-up ecosystem, Clensta has provided and delivered the promise of a better life at an affordable cost. The company lays on foundational goals to "Solve the visible yet forgotten problems", where the mission of providing affordable innovation is the best mission for a company to have. As accomplished years of the company, Clensta has delivered a monumental difference to the long future road.
Knwo
More About Clensta
Established in the year 2016, Clensta is one of India's most commended, innovative healthcare-based companies that have been working to create innovative healthcare solutions to make hygiene accessible for anyone, anytime and anywhere.
Acknowledging the accomplishments and accolades, Clensta has received appreciation for the "Innovation that Benefits All", from the Honorable President of India Shri. Ram Nath Kovind, and the Ministry of Chemical and Fertilizers.
Like us at Facebook: www.facebook.com/newznewonline
The year 2019 marked Clensta's reorganization in Small Business Award – Innovation of the Year. Further building the CEO profile, it was awarded as the Business World Young Entrepreneur Entry of the Year. Also recognized as Best Healthcare Start-up- TECHrocket Ship Award and Winner at the Level NXT held by FICCI, Pwc, and CNBC. 
The company is also a part of US Embassy Accelerator (Nexus) with subsidiary office setup in the Netherlands as Clensta International B.V. It has also been recognized globally, being among the top at US Embassy Nexus, World Start-up Factory, Wharton India, HITLAB, Start-Up Chile, Singularity University, Krypto Labs, Falling Walls Venture, CII and Katerva.