Cheer for Tricity dance & fitness enthusiasts- Club Salsa International unveils 'Fit Dance Studio'
Renowned Tricity dance & fitness professionals get together to start 'Fit Dance Studio' – a holistic dance & fitness training platform
Club Salsa International(CSI) has unveiled 'Fit Dance Studio' – a holistic, spacious  &  International level dance & fitness training platform, founded by top dance professionals of Tricity. The studio which has come up in Sector 32 D Market is the brainchild of Varun D S Rana, Director of Club Salsa International.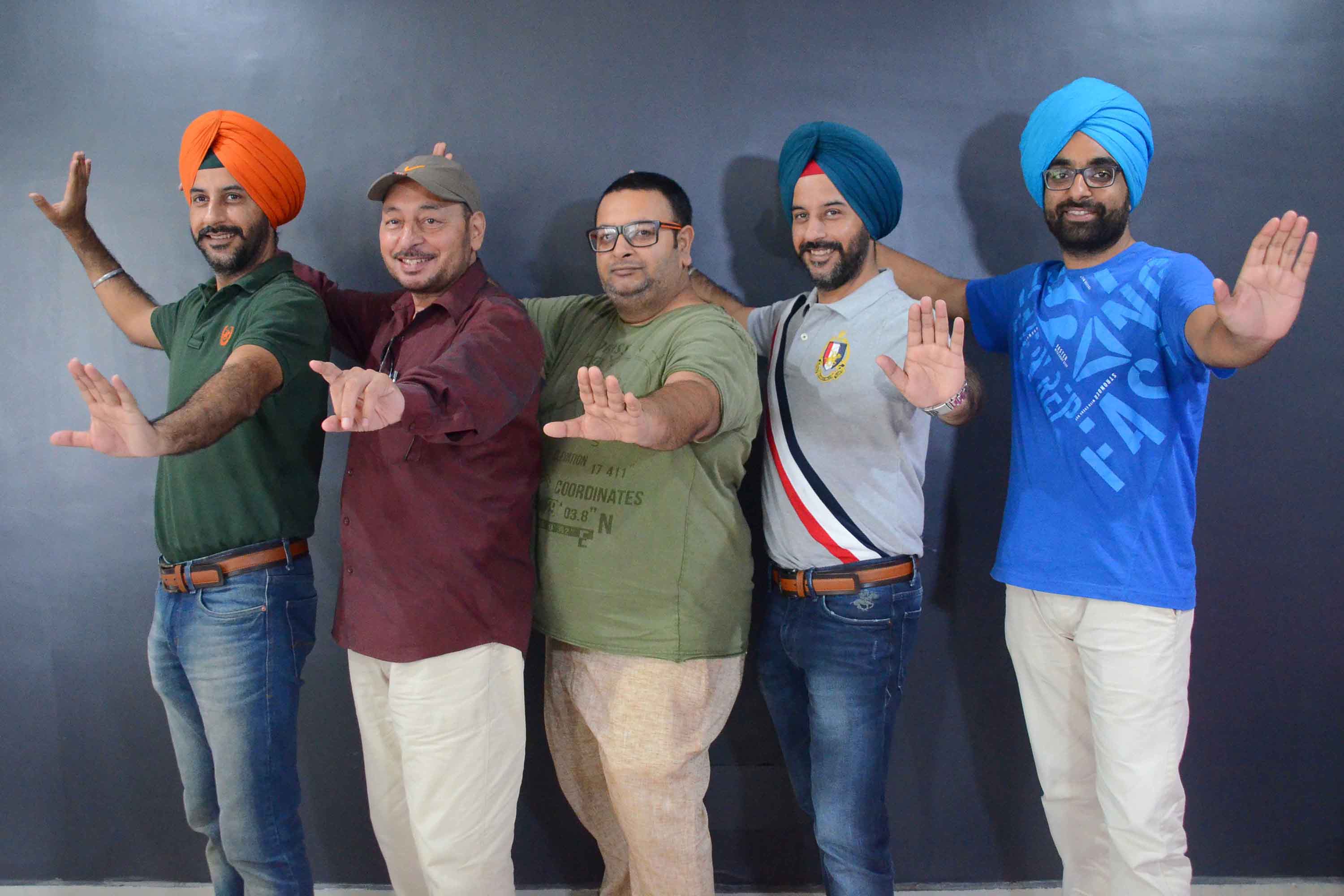 Varun D S  Rana is the Co Founder of the Studio. Varun is also Joint Secretary for All India Dancesport Federation(AIDSF), World Bhangra Council(WBC) & CDSA(Chandigarh Dancesport Association). Amardeep Sohal, is another Co Founder  of Fit Dance Studio. He is also the Head of Marketing(CSI) & General Secretary , Himachal Dancesport Association. Aman Sohal is the third Co Founder.  Aman also is  Head of PR (CSI) & General  Secretary , Haryana Dancesport Association.  Avtar Chana – Founder of World Bhangra Council(WBC) & an International Bhangra Judge, is also part of the team that has set up the studio, & he will not just act as a Consultant on Bhangra for the studio, but will also set up an office of World Bhangra Council at the studio. All these people took part in a press meet to announce details of the new venture.
"The studio has been started under the aegis of  CSI which is the Biggest Dance Brand in Tricity, that promotes authentic International and National dancing for various dance styles like Salsa, Ballroom, Contemporary, Belly Dance, Hip-hop, Bachata, Kizomba, Jazz Funk and more. CSI is a member of the prestigious International Dance Council(CID), Paris. We organise a high profile International Salsa Kizomba Bachata Festival (ISKBF) every year, where National & International level dancers participate. This year the ISBKF 2018 is taking place in Sep 2018. Needless to say our International & National linkages with the best trainers and dancers, will help students at our newly opened centre, get that much needed edge." Says Varun Rana, Co Founder, Dance Fit Studio.
Adds Rana, "CSI is invited to various International dance events.  There will be International tours going to Bailar Cruise Asia , Singapore, in December 2018, then we have Kizzafro Festival , Italy in February 2019 lined up. Students can take benefit by being part of this exposure by using the Fit Dance Studio platform."
It is noteworthy that 'Fit Dance Studio' has 2 spacious studios on the same floor to provide authentic  training in International dance styles, Indian folk styles, Indian classical styles, and equal emphasis is on fitness classes like Zumba, Pilates, Bhangra, Bolly fit ,  aerobics & F Squad which is the new rage in body fitness.
"We have certified & well trained instructors to  teach enthusiasts the finer nuances of dance & fitness." Said Amardeep Sohal, Co Founder, Dance Fit Studio.
Bhangra lovers have reason to rejoice. 'Fit Dance Studio' is bringing on board a tie up with World Bhangra Council , an organisation blessed to have 125+ Cultural Ambassadors, spread in 25 – Major countries of the world.
"International tours for World Bhangra Council in 2019 will be taken to USA, Canada & Europe. The shining stars of Bhangra at the studio have a golden opportunity to train & go there. I have extended my full support to 'Fit Dance Studio' as the Founders have rich experience in their field & they are trying to propagate various dance forms, including the vibrant Bhangra from Punjab." says Avtar Chana, Founder, World Bhangra Council.
CSI and Fit Dance Studio will be hosting National Dancesports competition in December 2018 in Chandigarh. This will give a great opportunity to its trainees as well as all dance sports enthusiasts of the region.
"The studio  will be offering Certified Diploma courses for Professional teachers for International styles. The good news is that a  Master Bootcamp with Salman Yusuff Khan who won the dance reality show Dance India Dance, will be held  in November 2018 in Chandigarh, for the benefit of our students." Sums up saidAman Sohal who is also a Co Founder at the studio.