CM Khattar to inaugurate Balramji Das Tandon Memorial Cricket Tournament: The third edition of the Balramji Das Tandon Memorial Boys Under-16 Multi-Day Cricket Tournament will be played from October 19 to November 1 and will be inaugurated by Haryana's Chief Minister Manohar Lal Khattar at DAV College, Sector 10.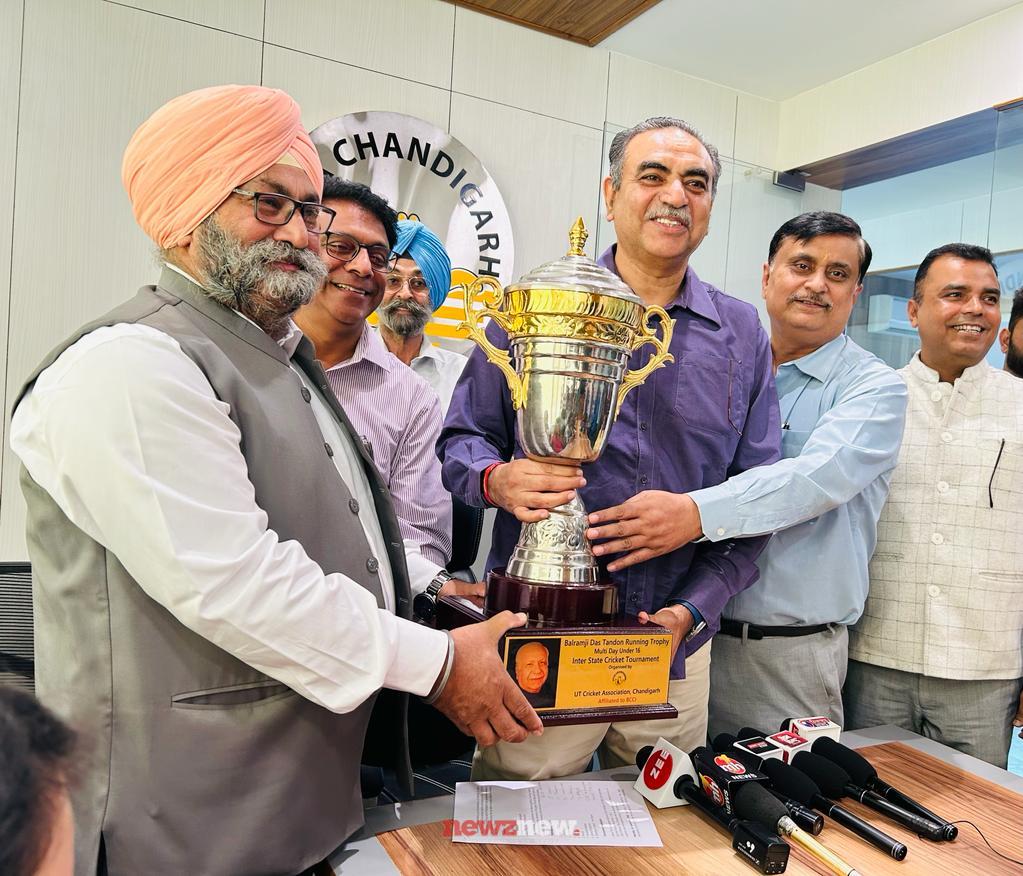 While addressing a press conference, UT Cricket Association's President Sanjay Tandon said that ten teams from nine cricket boards are participating in this BCCI-approved tournament. This includes two teams from Chandigarh while others are Chhattisgarh, Punjab, Goa, Delhi, J&K, Mizoram, Himachal Pradesh and Jharkhand.
He said that along with BCCI, UTCA has always been endeavoring that with the strong foundation of junior cricket, the country will get the best talent in the near future. Therefore organizing junior cricket tournaments is also very important in the domestic calendar.
He said that the scope of this tournament has been increasing since previous editions. In the first edition, only local teams from Chandigarh participated, while in the next edition, six major teams from North India participated in which Haryana emerged as champion.
Tandon is hopeful that this tournament will emerge as one of the best tournaments in the country with wider participation in the near future.
The tournament will be played across five venues in the tricity – DAV College, Sector 10, Baba Balak Nath Cricket Academy and Cricket Institute of Chandigarh at Kaimbala and two grounds at Launching Pads, Mohali. Each match will last for two days with 90 overs being bowled each day.