He is Dev Burman – Recluse. Curious. And, a deductive genius. His inquisitive mind pries itself into unsolved mysteries, analysing situations and almost instantaneously decoding even the most vexing puzzles. Committed to offering distinctive content with widespread appeal, COLORS strengthens its weekend offerings with Dev: Most-wanted Detective or Wanted Criminal. Showcasing stories inspired from true life events, this fictionalized investigative thriller plunges viewers into the world of Dev Burman – a mystery solver who is an enigma in himself.  The 26 episodes, multi-layered series with its intricate, nail-biting plots will make you feel the emotions and anxiety that shroud Dev. While Ashish Chowdhry steps into the titular role, the show will also feature actors Sumona Chakravarti, Puja Banerjee and Amit Dolawat as pivotal characters.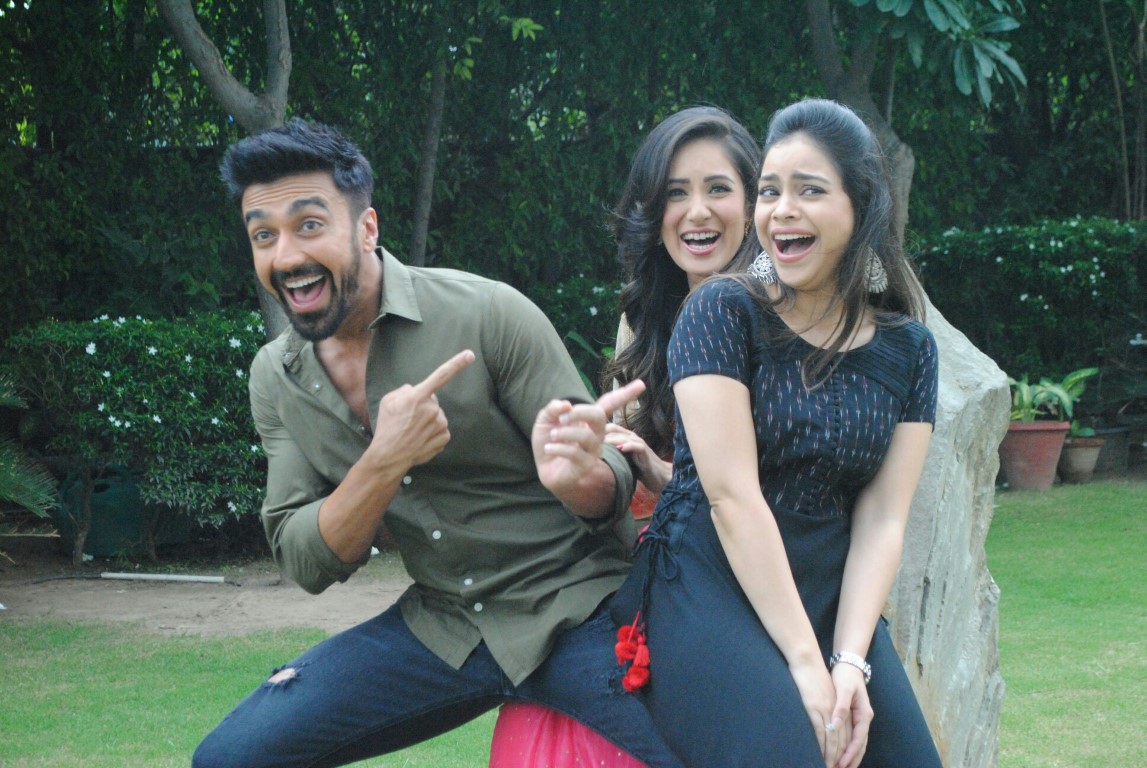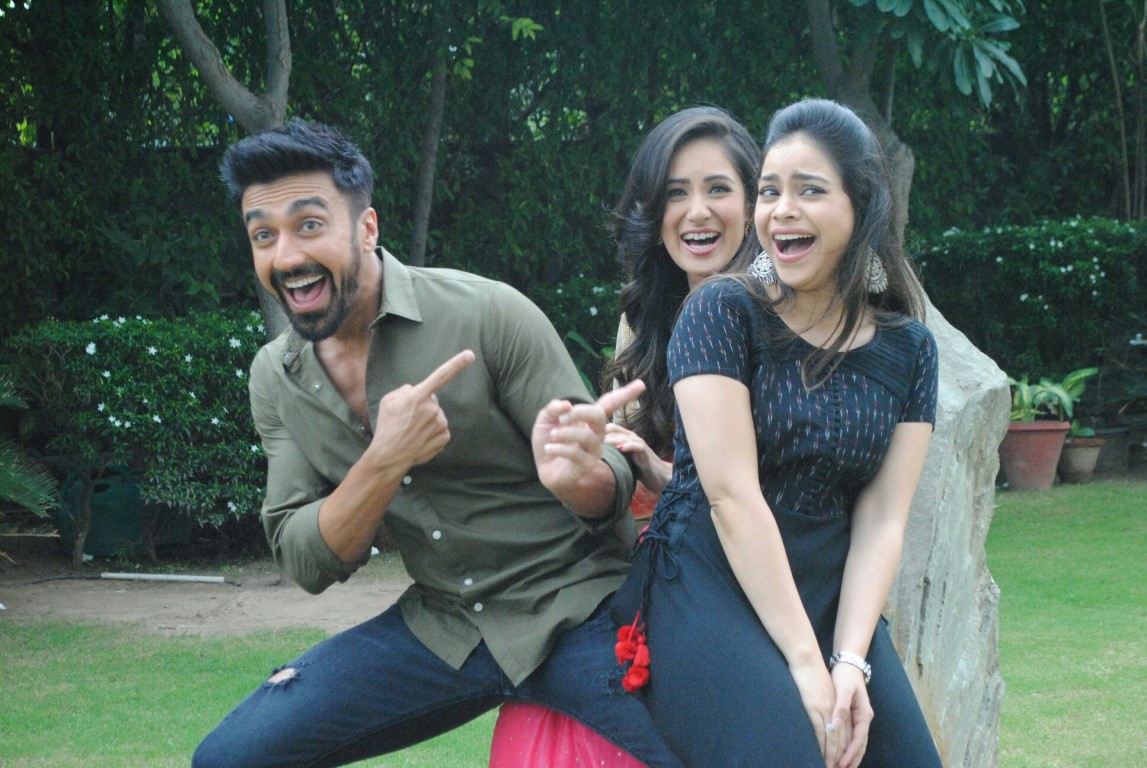 To introduce Chandigarh to the show and highlight the fast-paced narrative, actors Ashish Chowdhry, Sumona Chakravarti and Puja Banerjee visited the city today. Produced by Peninsula Productions, Dev's anthology of adventures will premiere on 5th August 2017 and air every Saturday and Sunday at 10:00 PM on COLORS.
Speaking about this new offering, Manisha Sharma, Programming Head – COLORS said, "We have grown up on concepts like Karamchand which have pushed us to be cognizant of the many happenings around us. Dev: Most-wanted Detective or Wanted Criminal will intrigue viewers with a unique brand of mysteries that are adaptations of real-life stories, fictionalizing it to force viewers to think about our surroundings. Dev's character is very exciting; he uses his keen eye for detail to evaluate the most mind-boggling cases despite the various judgements which have been passed against him because of his past. Ashish Chowdhry has done a fabulous job of adopting Dev's quirks and deductive personality in a way which will grip viewers' sensibilities and keep them entertained."
Dev: Most-wanted Detective or Wanted Criminal places detective Dev Burman in the middle of emotional upheavals and covert circumstances. Fighting inner-demons borne out of his wife Mahek's (Puja Banerjee) untimely demise, Dev is living as a recluse with a cat Madhubala whom his wife had rescued from under his car. He works closely with Inspector Narvekar (Amit Dolawat) who is convinced that Dev is the mastermind behind his wife's death. As he struggles to return to normalcy, Dev fosters a strong bond with his landlady Zohra Aapa (Joyshree Arora) as she cares for him, almost like a mother. But, it is his encounter with fiery Meera Banerjee (Sumona Chakravarti) which forces him to look at life anew, exploring many untapped emotions; their push and pull antagonism making for appealing entertainment avenues
Producer Nissar Parvez and Alind Srivastava from Peninsula Productions said, "With Dev, we want the audience to put on their thinking hats and live through the emotional and psychological turmoil that can capture a person's mind. The many factors that make him distinct also play a huge role in strengthening the bonds he shares with his surroundings. We are very excited to collaborate with COLORS for the show; our combined creative strength has led us to create a fast-paced narrative and action packed sequences which will entertain viewers for every single minute of the series' 26 episodes."
Essaying the title role, actor Ashish Chowdhry aka Dev Burman said, "Dev is, by far, the most exceptional character that I have come across. He's sharp, quick-witted and blatant, rude yet emotional, outspoken yet mysterious; bringing a unique perspective to his personality and every challenge he faces. But he's also your typical man in some ways. He has loved and lost, and lives in the shadow of his past. It's the varied layers to his personality which attracted me to the show. I am really excited to be in Chandigarh today as I start my new innings on television. The city has always been welcoming and I am looking forward to interacting with my fans and well-wishers."
Adding further, actor Puja Banerjee aka Mahek, "As Dev's wife, Mahek will fill his life with many colours; she is his one great love. But her death takes a toll on Dev's life and thought process; it makes him dark and sarcastic. I am truly overwhelmed by Chandigarh's warmth and culture. Today, I am especially looking forward to interacting with our loving fans and sharing our experiences with them."
Actor Sumona Chakravarti aka Meera said, "Dev's apprentice-cum-confidant, Meera is a professional psychic with the ability to converse with dead people. She is a strong single mother, who has left behind the horrors of her failed marriage to create a better life for herself. This is my first time in Chandigarh and I am looking forward to having a wonderful time here. I hope that I get a chance to taste all the yummy food that Chandigarh is famous for and pack some for my family as well."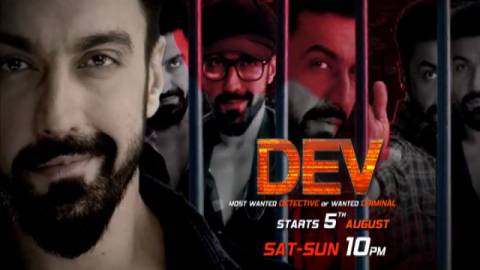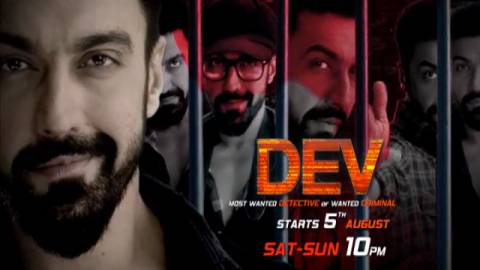 Along with Ashish Chowdhry as the titular character, Dev: Most-wanted Detective or Wanted Criminal will feature an ensemble cast including actors Puja Banerjee as Mahek Bhasin Burman, Sumona Chakravarti as Meera Banerjee, Amit Dolawat as Inspector Amod Narvekar, and Joyshree Arora as Zohra Appa amongst many others.
To promote Dev, COLORS has devised a 360-degree integrated marketing campaign involving ATL and BTL activities involving mediums such as print, television, cinema, radio, OOH, etc. An elaborate digital plan has also been designed which increases direct audience engagement on social media platforms like Facebook, Twitter and Instagram amongst others.