The free camp set to spread awareness about importance of regular heart screening to avoid cardiovascular diseases
The two-day camp offers free registration, consultation and special discounts on lab and radiology tests as well as special packages on procedures like Angiography and Angioplasty
People turn up to have their heart health examined on first day
 100 people participated in the camp.

NewZNew (Patiala) : Cardiovascular diseases (CVD) are the leading cause of deaths across the world, including in India. While the risk of acquiring CVD increases with age, unhealthy lifestyle factors such as  lack of physical activity and fat rich diet today are making relatively younger people prone to the disease. However, a radical shift towards heart healthy living or greater consciousness about preventive screenings is yet to be achieved in India.
Columbia Asia Hospital, Patiala is encouraging residents of the city to step out and get a heart checkup done at a two-day special cardiology camp that aims to spread awareness among people about risk factors and preventive measures to curtain the cardiovascular disease epidemic.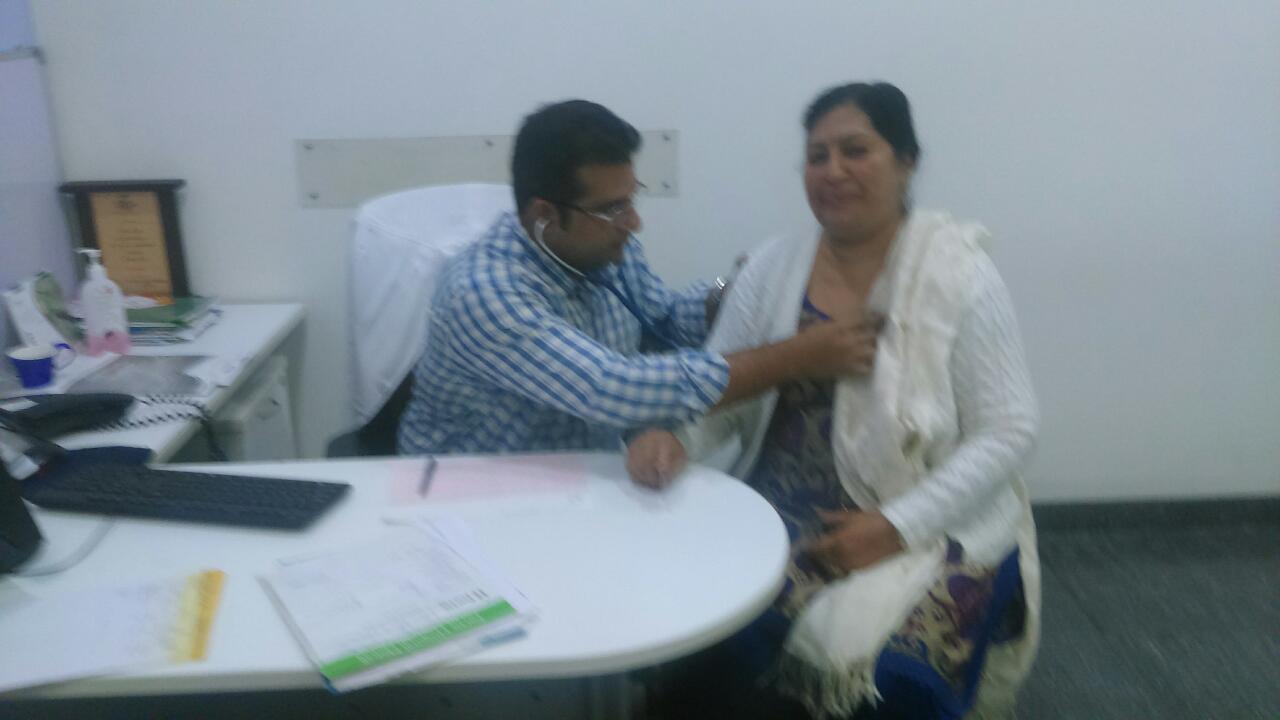 While urban Indians have adopted western lifestyles and food habits, they are yet to adopt the high degree of consciousness towards health that is today visible in the west. With cardiovascular diseases becoming more and more prevalent in India, the need of the hour is to encourage people to undergo regular screening.
The camp, lead by Dr. Jeewan Kumar,MD,  DNB Cardiology and Dr. Deepak Katyal, MD, DM Cardiology,  Columbia Asia Hospitals, Patiala, offered free registration, consultation and special discounts on lab and radiology tests as well as special packages on cardiac procedures like Angiography and Angioplasty. The camp saw encouraging footfalls with  people turning up to get a heart check up done on the first day.
"The rising incidence of heart ailments and cardiovascular disease has become a matter of serious health concern in India. In Patiala, we are witnessing a surge in patients with heart ailments even in relatively younger patients under the age of 40 years. Food habits that include a diet rich in fat and carbohydrates as well as increasingly sedentary lifestyles are factors that are making residents of Patiala increasingly susceptible to heart disease. Yet, there is very low awareness about preventive measures and risk factors among the people of Patiala. Most people do not even know how to recognize the symptoms of heart attack; many delay critical procedures like angioplasty because they do not understand the possible complications," said Dr. Jeewan Kumar, MD, DNB Cardiology ,Columbia Asia hospital Patiala.
People with conditions such as diabetes, hypertension, excessive weight, smoking, family history of heart attack (especially at younger age) are at higher risk of developing CVDs.
"Heart attacks in young people though still uncommon, have increased in incidence these days. The change in lifestyles, lack of physical activity, habits such as smoking, and constant exposure to stress are the prime reasons behind the increase in rate of heart attacks in youngsters. Additionally, people with medical conditions such as diabetes, hypertension and obesity are at higher risk. A regular check up is all the more important after the age of 40 in people who have these risk factors," said Dr. Deepak Katyal, MD , DM Cardiology, Columbia Asia hospital Patiala.
The two-day camp was organized on January 7th and 8th, 2016 from 9.30am to 2.00 pm at the hospital premise. Besides offering a free screening to people and facilities like discounted Angiography and Angioplasty, camp also had services like pacemaker, open heart and valve replace surgery.