A BIG RELIEF FOR PUNJAB FARMERS
FARMERS SHOULD ADOPT NEW POST HARVEST TECHNIQUES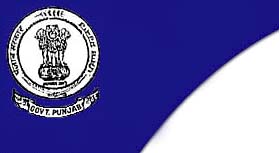 NewZNew (Chandigarh) : The Punjab Government today constituted a high level committee under the chairmanship of Financial Commissioner Development, Mr Suresh Kumar to coordinate efforts in development and adoption of techniques and technologies to reduce post- harvest losses of crops and encourage value addition both at farm and industrial level. It may be added that  Rice and Wheat are the major crops of Punjab and both occupy about 2.65 million hectares area under cultivation.  Due to unscientific post harvest tehchnology being adopted by farmers the farm economy was taking a big hit during last few year and Chief Minister Punjab has directed Agriculture department to make coordinated efforts to reduce post harvest loses.
Disclosing this here today official spokesman of the Punjab government said that the committee would function to consider and review post harvest techniques and technologies developed by Central Institute of Post Harvest Engineering and Technology for adoption and commercial application.
It will also integrate techniques and technologies of management of post- harvest losses and value addition development by Central institute of Post-Harvest Engineering and Technology, Punjab Agriculture University and Guru  Angand Dev Veterinary and Animal Sciences University, to ensure transfer of these technologies to farmers and industries for their commercial application in post –harvest management of crops and value addition to formulate , implement and manage skill development programme in post –harvest management technologies. He also informed that  committee would also encourage development of agro and food processing clusters with cold chain infrastructure  and ensuring integration of production , marketing and processing and  committee would also encourage scientific ware housing of agriculture land and horticulture produce with a view to achieve the stated objective of reduction in post-harvest losses.The panel would carry out any other activity to achieve the objectives of effective implementation/adoption of post- harvest technologies to reduce losses and value addition to the crops. He said that the Vice chancellors of  PAU And GADVASU, Director Central Post- harvest Engineering and Technology Institute ,Joint Director Central Agricultural Department, MD Food processing industries corporation and Joint Direct of Agriculture Department of Punjab also would be the members of this committee.