Containment zone measures spell trouble for vendors of essential supplies: Essential commodity suppliers like flour(aata) mills and grocery (karyana) shops in village Palsora, Sec  55 here are a troubled lot.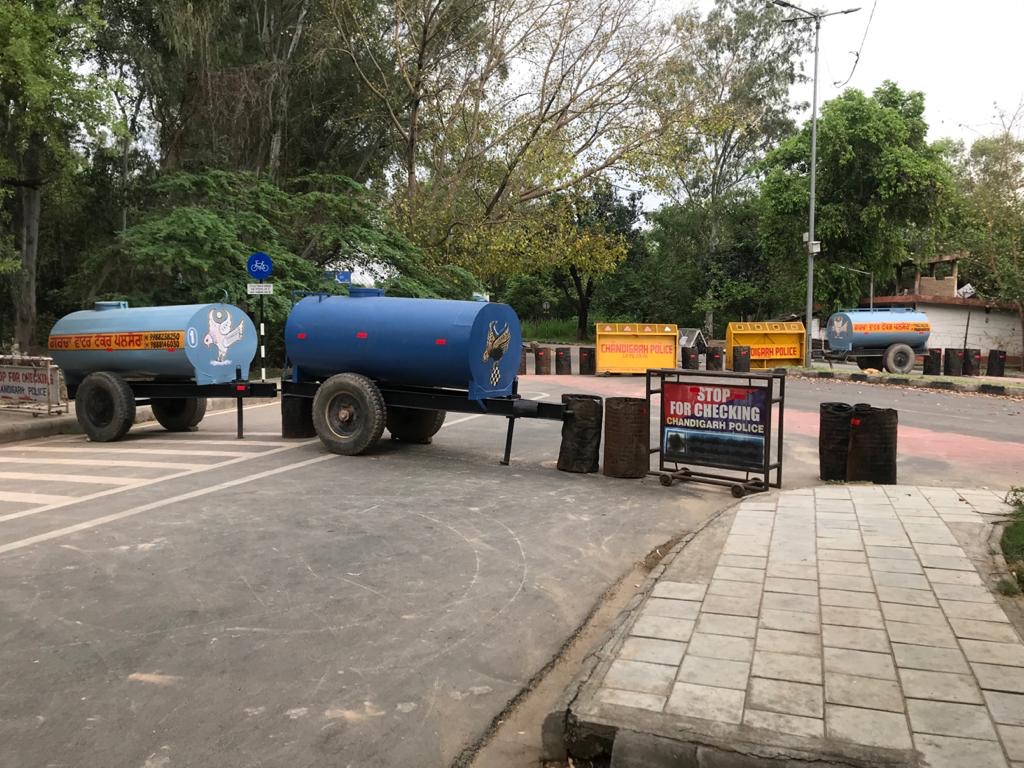 The extra measures necessitated after Chandigarh was declared a containment zone by the centre, has resulted in the blocking of the Sec 55 axial road connecting Palsora with both Chandigarh and Mohali.
The impact of this is that the movement of vehicles carrying essentials to Palsora and also out of the village is not being allowed on the main arterial road. The vehicles are being told to use a temporary or 'kacha' path which passes through a forest area. This is an ad hoc route and poses a risk to the vehicles carrying essentials.
 Ajay Jain, Owner of Jain Flour Mill which has been in operation since the last 45 years in Palsora said, "Before the stringent barricading of the axial road, supplying flour in colonies like Maloya, Dhanas, Dadumajra, Badheri .etc was quite smooth. Not just colonies even many sectors in Chandigarh were being catered to by us without difficulty. Our flour also goes to Mohali villages like Matour, Kumbra and even different phases of Mohali. However despite having a curfew pass the authorities are not letting us use the main arterial road and we have to take the difficult track through the forest, thereby putting our vehicles with essential goods in jeopardy."
Added Jain, "I have met SDM(South) and even senior staff of the Deputy Commissioner, UT  with a written representation but my problem remains unresolved. In the letter I have not only mentioned the problem being faced by my mill in taking flour to Chandigarh but also in getting supplies of wheat to Palsora too, as these are also not being allowed to use the main arterial road. This is why the only way left was to approach the fourth pillar of democracy – media. "
It is pertinent to state here that Palsora's essential goods suppliers find themselves in a  tricky situation as the locality is geographically at a cusp between Chandigarh and Mohali. The barricading and sealing of the road has been done in such a way that the essential goods' vendors' from Palsora cannot go to Chandigarh to service demand, by accessing the main road.
According to Devinder Sain, President, Market Welfare Association, Vill. Palsora, Chandigarh, "This is creating a big problem for traders of essential items in Palsora and those who supply essentials like flour – we have a major flour mill in Palsora. Palsora's supply of milk which is brought by Verka is also erratic. On one side is the problem of transacting of daily work by the vendors and on the other is the difficulty being faced by residents of Chandigarh because of not getting essential supplies like flour. The authorities should find a  solution to this issue lest it manifests into a bigger problem."