CP67 Mall Presents the "Maha Diwali Mahotsav" As Tradition Meets Luxury in a Wholesome Celebrations & Shopping Experience: CP 67 Mall in Mohali is all set to elevate your Diwali celebrations to a whole new level with its extraordinary Maha Diwali Mahotsav, a grand festival that combines the best of tradition and modernity.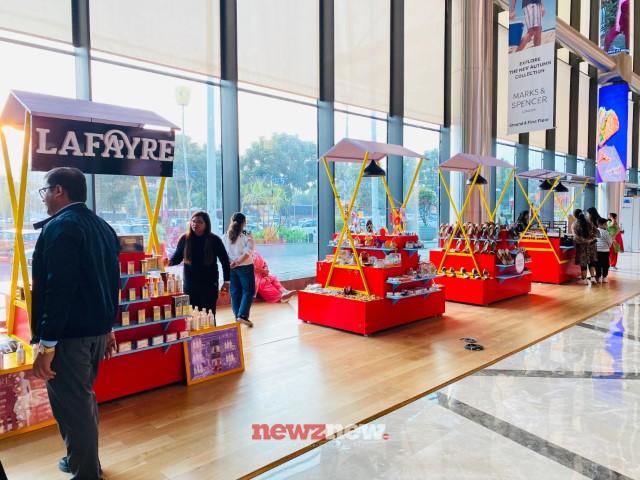 This remarkable celebration spans two distinct yet harmonious parts: the Diwali Mela, running from November 2 to November 11, 2023, and the Shop & win final, taking place from November 1 to November 19.
CP 67 Mall, nestled in the heart of Mohali and serving as the epicenter of excitement in the Chandigarh Tricity region, is rapidly emerging as the ultimate destination for exuberance, merrymaking, and opulent retail experiences, setting the stage for unforgettable Diwali celebrations.
The mall's effervescent ambiance of delight, sheer bliss, and festive splendor makes it the quintessential gathering place for families looking to unite and bask in the charm of Diwali festivities while offering a unique and holistic Diwali shopping experience that combines the rich traditions of Diwali with the sophistication of modern shopping, all under one roof.
Mr. Umang Jindal, CEO of Homeland Group, expressed the distinctive essence of the Maha Diwali Mahotsav, stating, "The Maha Diwali Mahotsav reflects our unwavering commitment to creating an all-encompassing and elevated experience for our valued visitors. It not only offers a delightful shopping adventure but also presents an exciting opportunity for local sellers and manufacturers to partake in a prosperous and joyous Diwali celebration. Curated to provide an unparalleled shopping experience that harmoniously weaves together tradition and luxury, the Maha Diwali Mahotsav well and truly encapsulates the rich traditions of Diwali within the sophisticated ambiance of CP67 Mall."