newznew (Chandigarh) : Management Development Programme on Operation, Maintenance & Repair of ANALYTICAL EQUIPMENT sponsored by Ministry of External Affairs, Govt. of India, New Delhi, was organized at CSIR- Central Scientific Instruments Organisation (CSIR-CSIO), Chandigarh. There were 23 foreign participants (from countries Uzbekistan, Bhutan, Indonesia, Ghana, Sudan, Tanzania, Uganda, Cuba etc.) with work backgrounds of Chemistry, Physics and Instrumentation engineering.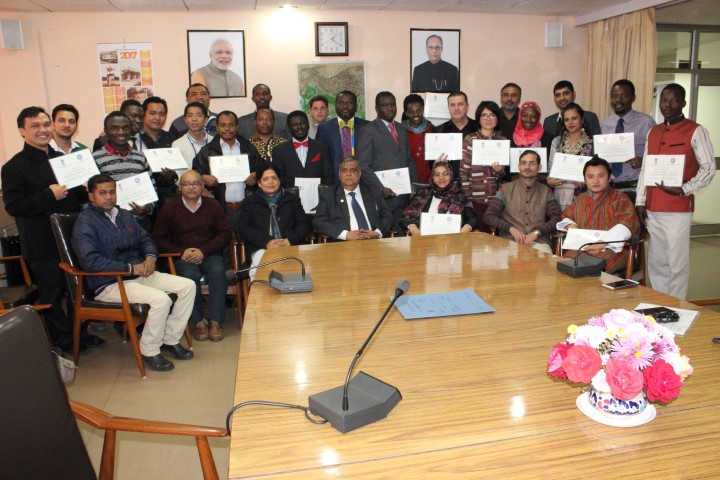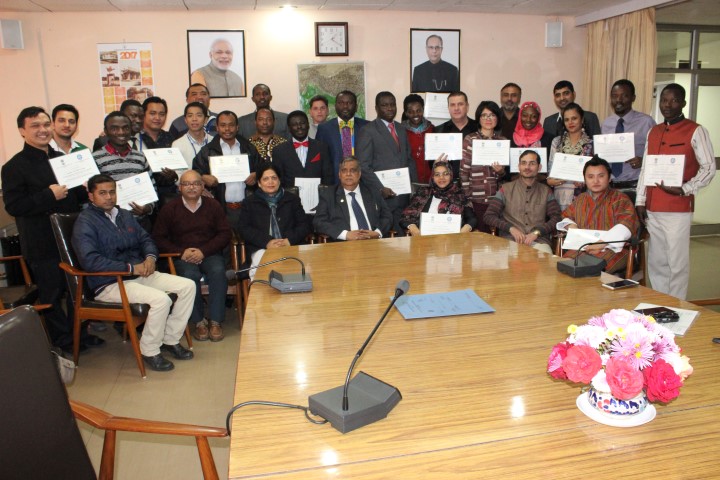 The programme started at the Regional Centre of CSIR- Central Scientific Instruments Organisation (CSIR-CSIO) in Delhi, and the valedictory meet was organized at Chandigarh. During the valedictory meet all the participants the ITEC/SCAAP programme and the Scientists, CSIO were present. Prof. R. K. Sinha, Director, CSIO took the feedback of the participants and certificates were distributed to the participants All the participants appreciated the programme and said that they will look forward to technical collaboration in the field of instruments with CSIR-CSIO once they go back to their countries. They appreciated the lab visits and lectures. Everyone praised the hospitality of Dr. Sanjeev Soni, the Coordinator of the programme.
(Follow Facebook @ NewZNew & Twitter @newznewmd)
During the programme the participants were shown the various infrastructural facilities and Operation, Maintenance & Repair of analytical equipment in the areas of Agrionics; Medical Instrumentation and Prosthetic Devices; Optics and Cockpit based Instrumentation; Fiber/Laser Optics based Sensors & Instrumentation; Analytical Instrumentation; Advanced Materials based Transducers etc.
They were also shown the technologies developed by CSIO in the recent past like Bore Sighting System, Digital Grain Moisture Analyser, Electronic Stethoscope, Air Assisted Electrostatic Sprayer for crops, Diffraction Lloyd Mirror Interferometer, Postural Stability System, Induction motor efficiency monitoring system, Myometer and Energy Management System.