NewZNew (Chandigarh) : Cyient Limited (Cyient) has signed a definitive agreement to acquire 74% equity stake in Rangsons Electronics Private Limited (Rangsons Electronics), a leading electronics system design and manufacturing (ESDM) services company,headquartered in Mysore, India, in an all-cash transaction. The acquisition positions Cyient strongly to expand into high-technology and high-value, design-led systems and solutions in line with the company's S3 (services, systems and solutions) strategy.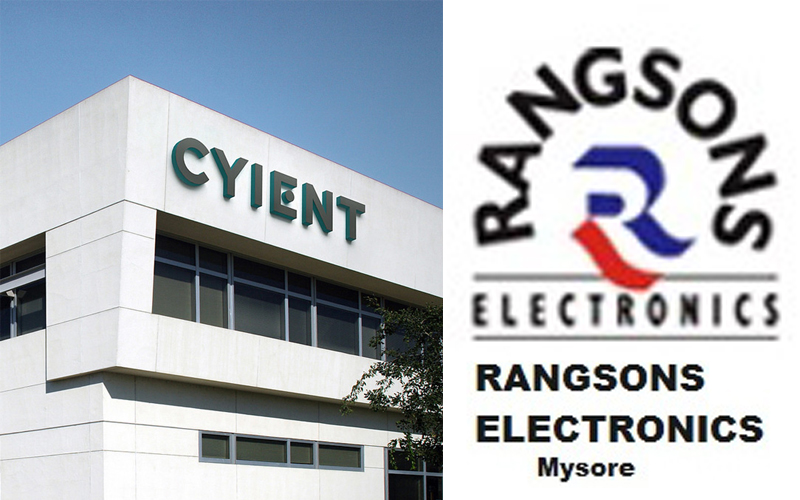 Rangsons Electronics is a well-established ESDM and systems integration vendor with over two decades of experience in developing highly complex systems. The company is a qualified supplier to global OEMs across defense and aerospace, medical, automotive, telecommunications, and industrial segments. Rangsons Electronics has world-class production facilities, and provides services from design-to-production and end-of-life support. This also encompasses strong capabilities in managing new product introduction cycles,including prototyping, certification and vendor management.
Krishna Bodanapu, Managing Director&CEO, Cyient said, "With its strong domain expertise coupled with a comprehensive solution portfolio, industry-relevant processes, certifications,and global customers, Rangsons Electronics fits extremely well in Cyient's business. The new relationship will help Cyient expandits core business while deepening partnerships with OEM customers. I look forward to working closely with the Rangsons team to achieve the maximum synergy from this acquisition,and believe that this will make our offerings even more attractive to our customers."
The acquisition will also help Cyient to position itself as a strong offset partner. Further, integrated end-to-end capabilities would strengthen the company's contribution to the 'Make in India' program announced recently by the union government.
"Rangsons Electronics has built India's leading platform within the electronics segment with client-centric service delivery, driven by award winning quality systems. We have found a complementary partner in Cyient, who has built a global engineering solutions business backed by strong technology and ethos. We are proud to associate with them and believe the combined entity will be positioned uniquely as an end-to-end integrated engineering, design and manufacturing provider. My team and I are very excited about this association and look forward to achieving our shared growth objectives", said Pavan Ranga, CEO, Rangsons Electronics Private Limited.
The proposed acquisition is Cyient's third in less than a year, and reflects the company's strong growth focus. Its acquisitions earlier in 2014 included Softential,a U.S.-based end-to-end IT service management/assurance solution vendor, and Invati Insights, a start-up data sciences company.
About Cyient Limited
Cyient Limited is an engineering, network and operations solutions company headquartered in Hyderabad, India. More than 12,500 associates across 38 global locations apply expertise in industries including aerospace, consumer, energy, medical, oil and gas, mining, heavy equipment, semiconductor, rail transportation, utilities and communications. By collaborating closely with clients to anticipate needs and solve complex problems, Cyient has developed long-term partnerships with companies around the world. This enables the company to do more and reach further, resulting in a better tomorrow.