Majithia also mourns the death of Baba Ji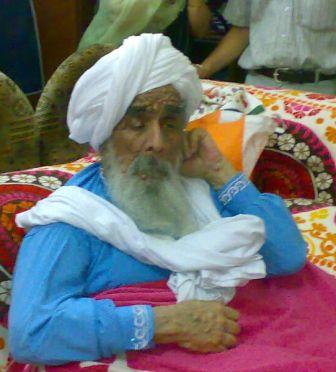 NewZNew (Chandigarh/Mohali) : Punjab Chief Minister Parkash Singh Badal today expressed profound grief and sorrow over the sad demise of Sant Baba Ajit Singh ji Hansaliwale, who passed away at Hansali in District Fatehgarh late last evening.
In a condolence message, the Chief Minister recalled the valuable services rendered by Sant Baba ji for the promotion of Sikhism besides propagating the message of love, compassion and brotherhood as preached by our great Gurus not only in the state but across the country and world. Sant Baba Ajit Singh Ji Hansaliwale was a pious soul, who redeemed the mankind from the pangs of sorrow and agony by exhorting his followers to tread on the path of spirituality.
The Chief Minister further said that Sant Ji would be ever remembered by one and all for his unique qualities of humility and benevolence. The Chief Minister also prayed to the Almighty to give strength to the followers of Sant Baba Ji in this hour of crisis and grant peace to the departed soul.
Meanwhile, the Deputy Chief Minister Mr. Sukhbir Singh Badal also mourned the passing away of Sant Baba Ajit Singh ji Hansaliwale and described him as an eminent social reformer who played a proactive role in spreading the Sikh tenets amongst the masses and ever remained in the service of humanity till his last breath.
Sharing his heartfelt condolences on the death of Sant Baba Ajit Singh ji, the Revenue and Information & Public Relations Minister Mr. Bikram Singh Majithia said that in demise of Baba Ji a void has been created in the socio-religious sphere which was difficult to be filled. He said that real tribute to Baba ji was to follow the teachings of great Sikh Gurus in the right earnest for which Baba ji spent his entire life for spreading them in every nook & corner in the country for the welfare of the mankind.