Dalai Lama gets second dose of Covid vaccine: Tibetan spiritual leader Dalai Lama has received his second dose of Covid vaccine at his residence, officials said on Tuesday.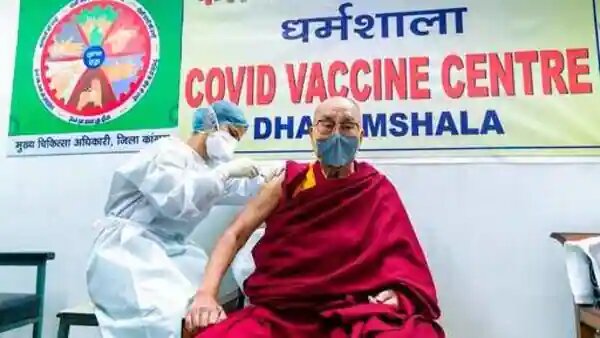 The vaccine was administered by a medical team of Delek hospital led by Tseten Dorjee, personal physician to Dalai Lama.
According to his Secretary Tseten Samdup Chhoekyapa, the entire staff and security details of the spiritual leader, including those living in the residence, were also vaccinated.
Dalai Lama had taken his first dose, on March 6, at the government hospital here in a bid to bolster public confidence in the vaccine.
Taking the jab, the Nobel Peace Laureate encouraged everyone to get the vaccine, describing it as "something helpful" for the greater good of humanity.