'Vimukti' the student council of Women Cell, DAV College, organised a talk on the topic, "Will  No One Tell Me What She Sings?:Understanding Women Writings". The speaker, Professor Manju Jaidka, from English department, Panjab University, enlightened the students on the issue how 'Pen' being a phallic symbol, women writers are ostracized and are forced to write only on sub standard, stereotypical issues which strengthen patriarchal set up.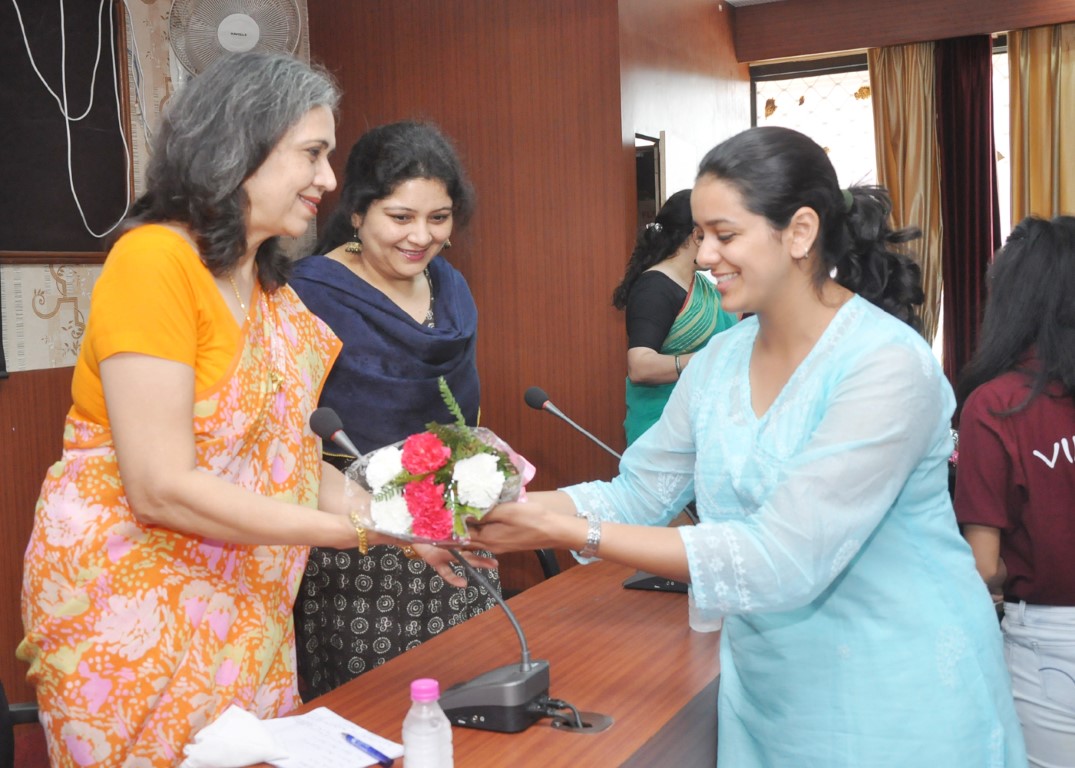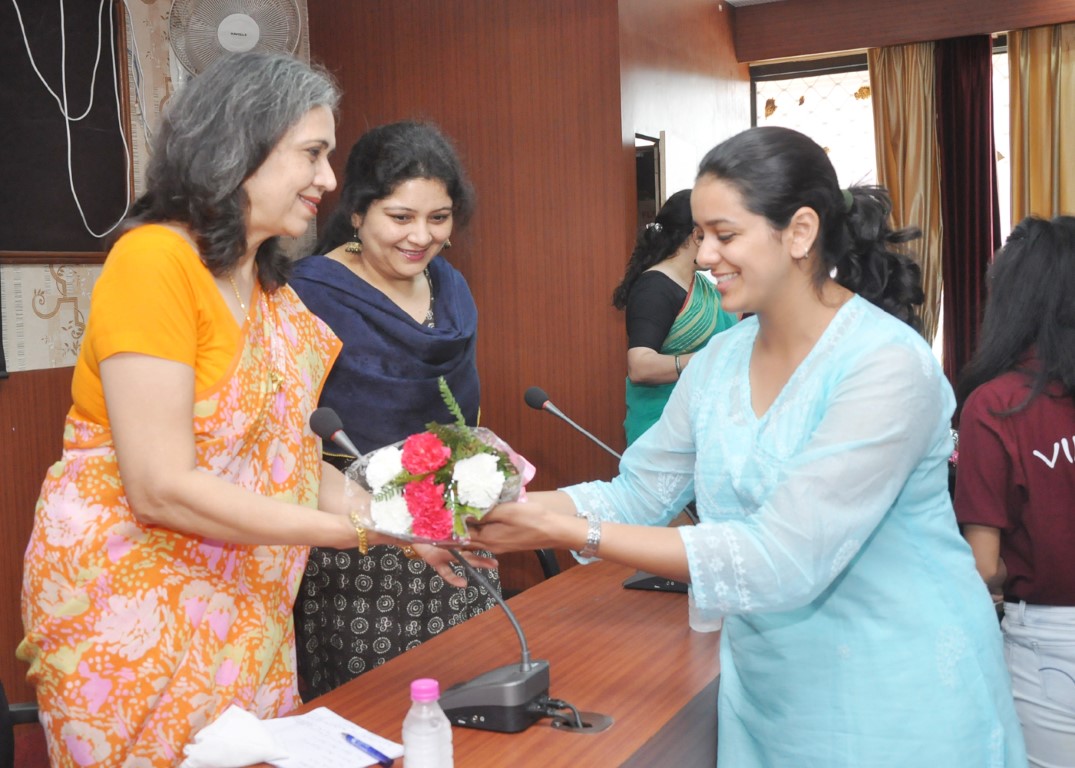 While discussing the patriarchy she explained how it was affecting even the men in the society. Starting with the literati like Lal Dev, a poet writing in 11th century, she discussed all the women writers writing in 18th, 19th and 20th centuries. How these women writers while facing the challenges find the way  out to express their emotions. But rather than getting acknowledged and appreciation like their fellow male writers, women are not given any recognition and they are allowed to express themselves only to a certain extent and only within the limits drawn by the society which she termed as 'glass ceiling'?
The audience included the former principal, Dr. Subhash Marriya and teachers and students from the college and even from outside college. Students actively participated in the group discussion followed by the talk. All the queries of the students were satisfactorily answered and addressed by the speaker. She herself being a renowned writer, shared few valuable tips with the students on the kind of literature they should read and how they can express themselves in a positive and effective way by being honest to themselves.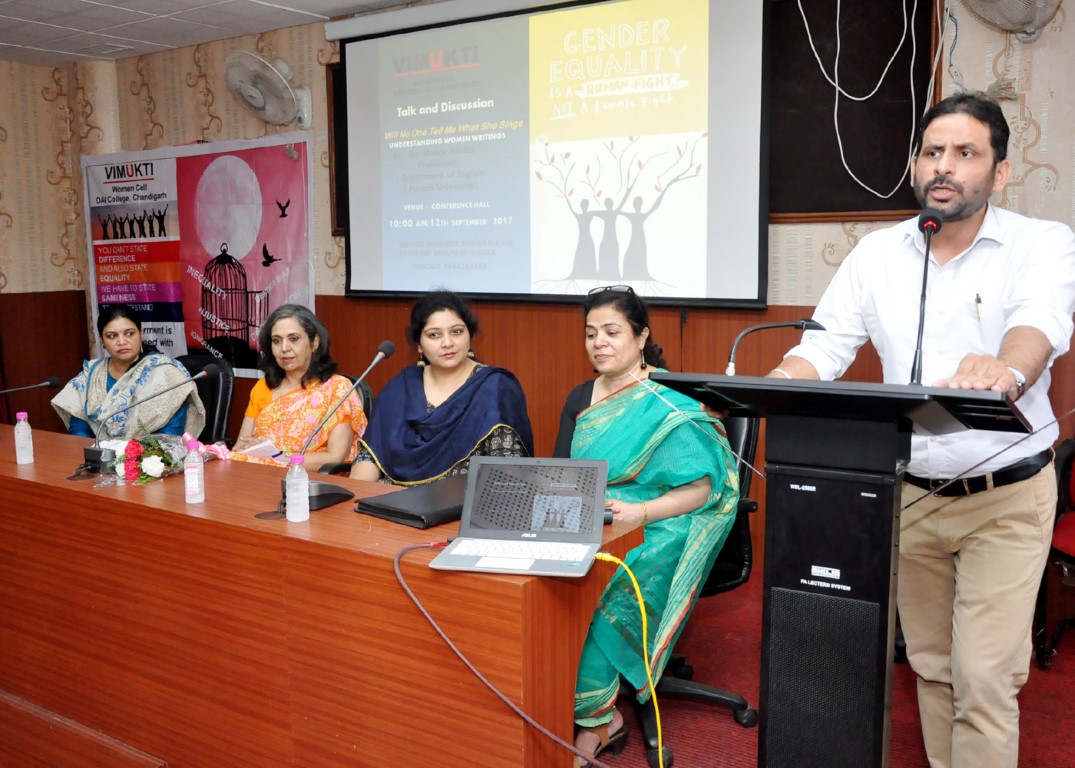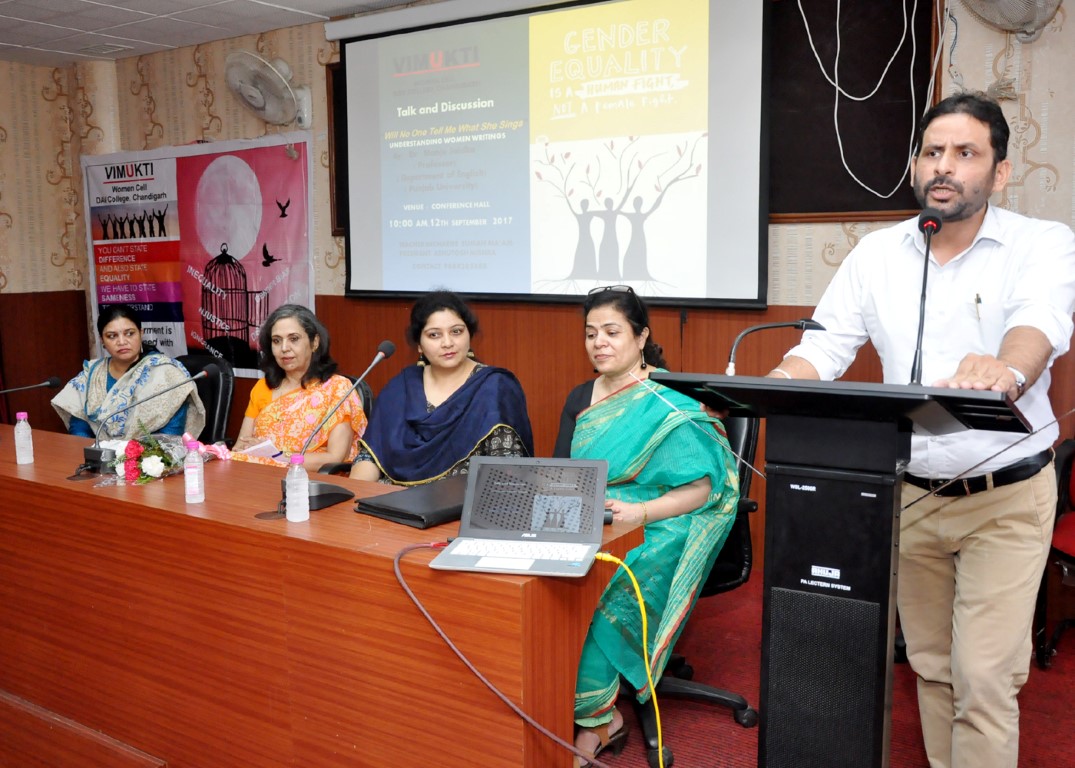 Dr. B.C. Josan appreciated the efforts of students and coordinators of 'Vimukti' the student council of Women Cell.