Tech Mahindra SMART Academy for Healthcare Mohali, the CSR wing of Tech Mahindra Foundation, organized a daylong session with activities for students to commemorate International Day against Drug Abuse and Illicit Trafficking on June 26 at the premises. The observance had multiple events such as poster making competition, role-play by students through 'choreography stills' highlighting the ills of drug abuse. Videos of celebrities dealing with drug abuse were shown and an interesting documentary enacted by students which portrayed the story of a drug addict becoming a responsible citizen of society.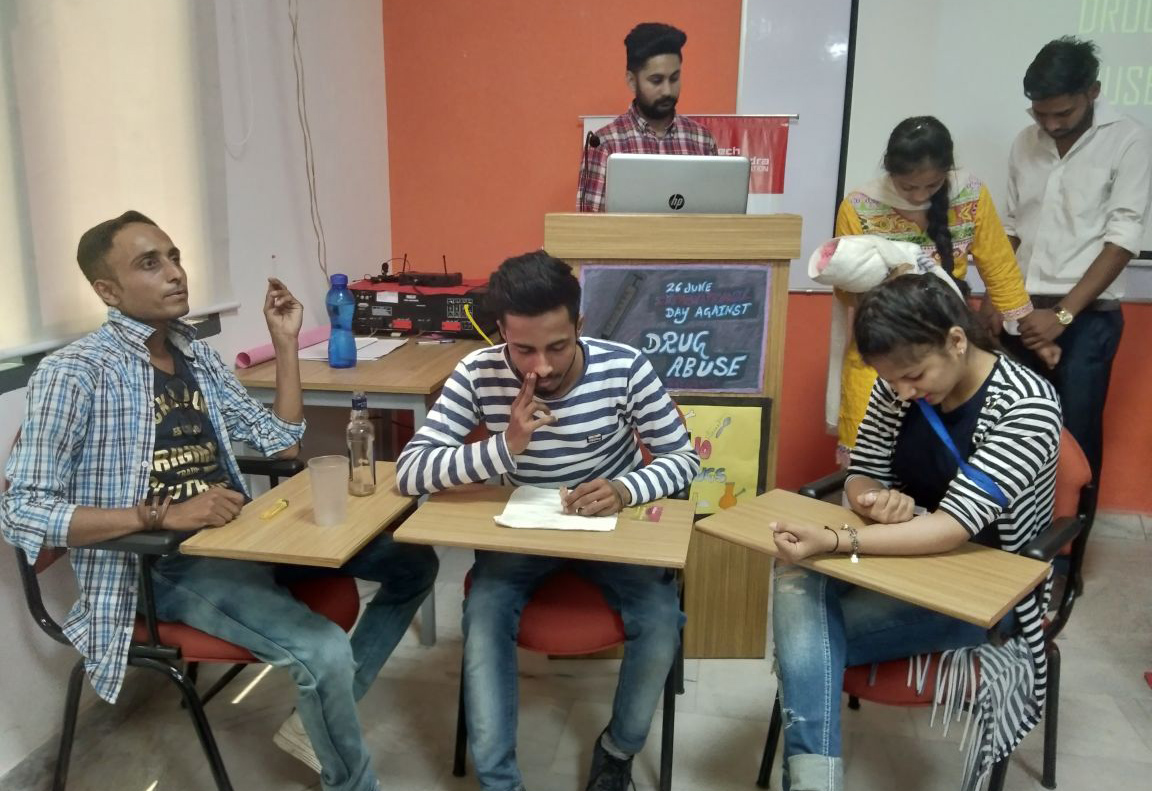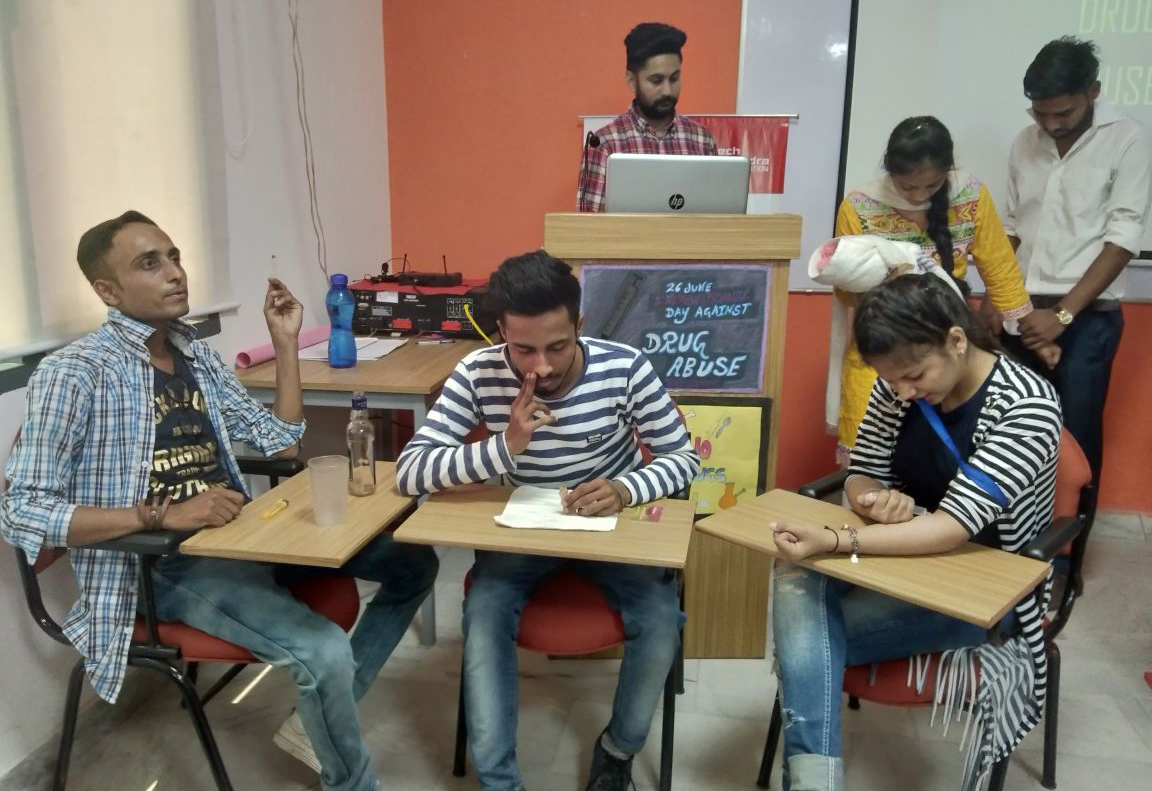 "The focus is on Helping young adults to be aware of the ease of addiction to Drugs and Alcohol, Learning to Say No to Drugs starting with Saying No to experimentation. The line between Recreational Use and Dependence is a fine line. Each student is a bridge to the community and each aware person can educate others and notice early signs of drug abuse in others. " said Sajid Ali, Head-Direct Implementation Programmes, Tech Mahindra Foundation.
Dr Simmi Waraich, Senior consultant, Psychiatry, Fortis Hospital Mohali said "Drug abuse has become common in children and adolescents and causes serious ramifications on their physical health, mental health and overall well-being. Youth is a time for experimentation and identity forming and there is an alarming increase in cases of drug abuses in India where 63 % of patients coming in for treatment at a young age below 15 years. More than 13% of the people involved in drug and substance abuse in India, are below 20 years." She was addressing around 110 students of the academy undergoing skill training at the centre.
"We are all trying to increase support for prevention of drug use for the well-being of children and youth, their families and their communities." She said " The use of tobacco is another major concern amongst children. In India 20 million children a year and nearly 55,000 children a day are drawn into a tobacco addition, she warned. "Gateway Drugs like Cannabis( hash or Marijuana) and Alcohol can progress to Harder drugs like Heroin etc which then are habit forming." Punjab is facing a crisis as youngsters are using Intravenous opioids leading to an epidemic of Hepatitis B, C and HIV etc.
Speaking on drug related issues, she said "Focused sensitization programmes on drug abuse in schools or otherwise and a substance abuse policy could go a long way in curbing the menace. Children & adolescents have easy access to high quality drugs in India and can buy from corner stores such as cough syrups, pain relief ointments, glue, paint, gasoline and cleaning fluids. Increase in the number of health centres that deal with child substance abuse problems, especially in the rural areas is a sustainable solution."
Guiding the students as to how to stay away from addiction, Dr Waraich said Prevention through awareness about effects of Drugs, Learning How to Say No the First Time offered a drug, Discussions at home and in school about various drugs, help in providing Tools to the youngsters to stay away from use of drugs. Sumedha Banerjee, Clinical Psychologist Fortis Hospital, Mohali added that Communication in families helps as strong family communication is more likely to produce more resilient children with high self esteem. Reducing Use of Tobacco and Alcohol among youngsters by delaying age on onset of use etc overall reduces the Health burden on the entire community- Eg Alcohol is causative for more than 20% of Roadside accident head Injuries and Smoking and Tobacco use substantially reduces levels of heart Disease and Cancers later on in Life. Therefore programmes among the youth in schools etc are the future of Drug prevention.
The recommendations also included improvement in access to controlled medicines while preventing diversion, Awareness among teenagers by programmes in schools, colleges, Encouraging debates on pros and cons, enlisting youngsters in a war against drugs, Early treatment, young volunteers being bridges to recognise signs of Drug Abuse in the community, Knowledge of resources etc.
The Tech Mahindra SMART Academy for Healthcare in Mohali is a state-of-the-art institute established by Tech Mahindra Foundation that conducts skilling programmes in healthcare. The Academy trains allied healthcare professionals such as operation theatre technicians, dialysis technicians, hospital front office and billing executives, and more.