NewZNew (Chandigarh) : Some still teach A for Apple, others have graduated to teaching A for Aeroplane but I would like to teach my students A for Astronaut from the very beginning. For, that is the level students of cosmetology need to achieve if they are to succeed in this highly competitive world, especially if they harbor aspirations of making it big in the dollar markets.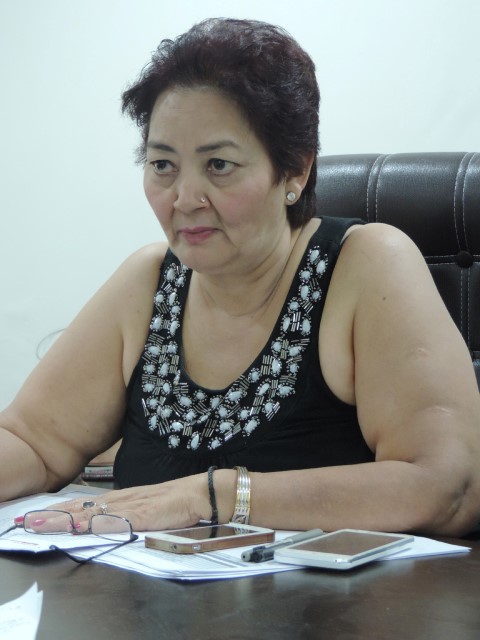 These views were expressed during a media interaction by accomplished cosmetologist and aesthetic practitioner Shheetal Kapoor who has set foot in Chandigarh with a mission to raise the level of beauticians to aesthetic practitioners and to spread the message of ethical practice – transparency in explaining to the client his or her condition, the efficacy of treatment and products prescribed and giving them true value for their money.
For more than two decades Shheetal Kapoor has been silently making a remarkable contribution to the beauty industry, first as a skin treatment faculty in Shehnaz's Women's World Beauty Academy and later as developer and manufacturer of an array of skin care products for famed brands like VLCC, Body Care, Vibes, Clinic Dermatech, etc. Her crowning glory has been the development of the first indigenous lip lightening formulation which she developed for another brand. She has also conducted more than 1000 seminars for beauty practitioners across India, Nepal and Afghanistan, even free for children from underprivileged families to help them stand on their feet.
Trained at Shehnaz's and Blossom Kochhar's academies, and Babtac trained from ITEC London, Shheetal Kapoor also wants to adequately equip women from this region with exacting knowledge and skills to match up to the standards of the ever growing demand for well trained aesthetic practitioners abroad. "They cannot become dermatologists but at least they should possess knowledge no less than the skin specialists," she said. "Knowledge of various skin conditions where modern remedies like botox and fillers can be used will go a long way in aesthetic practitioners guiding their clients in the right direction, thus winning their hearts. When so trained they can also work with dermatologists in providing such treatments," she added.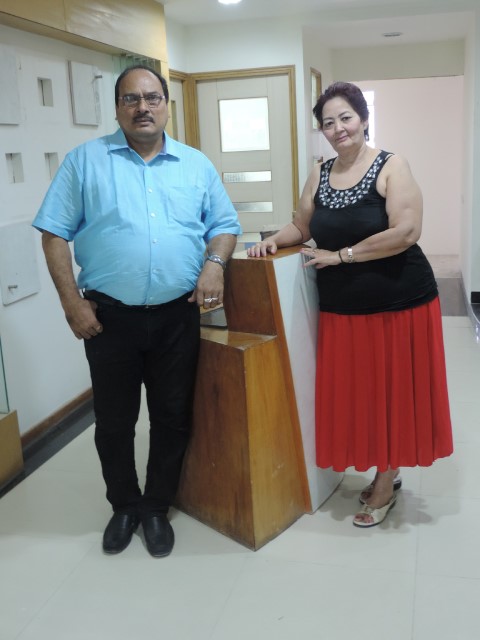 Denouncing the tendency to overcharge and exploit the clients by misguiding them, she said transparency at every step, right from condition of the skin, to suggesting remedies and products to be used, a practitioner should explain everything to the client at length. "I would like the practitioner to give at least 80 percent worth to the client for his money and expect to pocket rest of the 20 percent as profit," Shheetal said.
At the Famford Institute of Cosmetology in Sector 34 which she plans to throw open to students in August, she will offer 12 different diploma and certificate courses for students wanting to pursue a fruitful career in beauty and aesthetics and for existing beauticians. "There's no age for learning cosmetology and people at any stage of their lives can pursue these courses provided they have a passion for learning new things. Starting with Chandigarh and Panchkula I plan to take my academies to tier 1 and tier 2 cities across the country," Shheetal said.
"I am also passionate about working with NGOs to train children from underprivileged sections of the society to help them stand on their own feet. I am already doing this with a few NGOs in New Delhi and other places and would like to associate with more. Making 'gaushalas' self sustaining has also been a passionate indulgence for me as from them I buy cow dung and cow urine, which has invaluable use in manufacture of various skin care products," Shheetal added.