MOU Signed between Dazzel Digital & Dynamite Insurance Agencies Ltd. Kenya
Leading 360° digital communication, branding and marketing company Dazzel Digital and Nairobi based Insurance advisory & agency services company Dynamic Insurance Agencies Ltd. (DIAL) today signed a MOU to tap opportunities of digital marketing in Kenya. Under this MOU Dazzle Digital is engage to develop "QuickBima" for DIAL and to provide relevant digital services in Kenya.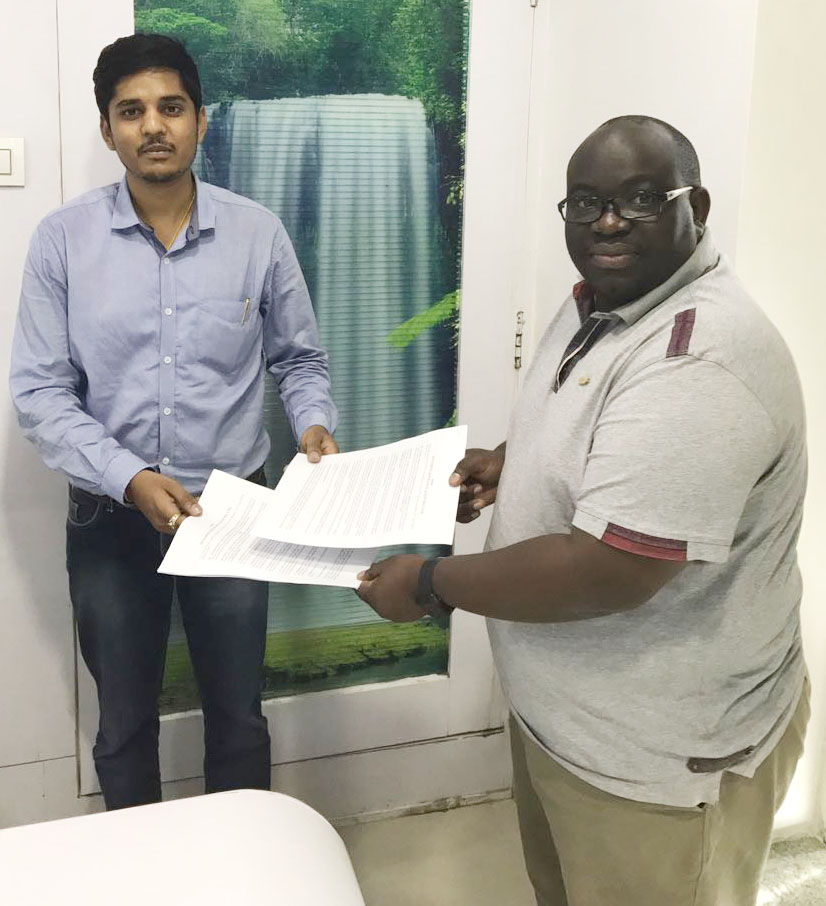 Ayush Gorani, Director, Dazzle Digital who signed this significant MOU said that "Indore based Dazzel Digital is offering its services in the field of Social Media Optimization, Online Reputation Building, Inbound Marketing. SEO (Search Engine Optimization) Digital PR, ASO (App Store Optimization/ App Marketing), Advertising paid channels (PPC, SEM, FB ads, Google ads. YouTube ads etc.), Video creation & promotion, Email Marketing, Content Marketing, Logo Designing/Graphics, E2E branding and Campaign solution. With this MOU the company is looking forward to establish its strong presence in Africa.
Timothy Nguoh, MD, Dynamic Insurance Agencies Ltd. (DIAL) who signed this MOU said that "He said Kenya is emerging market for Digital Marketing and IT development. Dazzel Digital is providing its valuable services to tap the opportunities of technology and digital transformation and this MOU is a step in this direction.