Deadliest Catch Season 16 – What Happened On The Sea?: If you're someone who loves watching discovery Tv and its adventures then Deadliest Catch is going to be the real catch for you.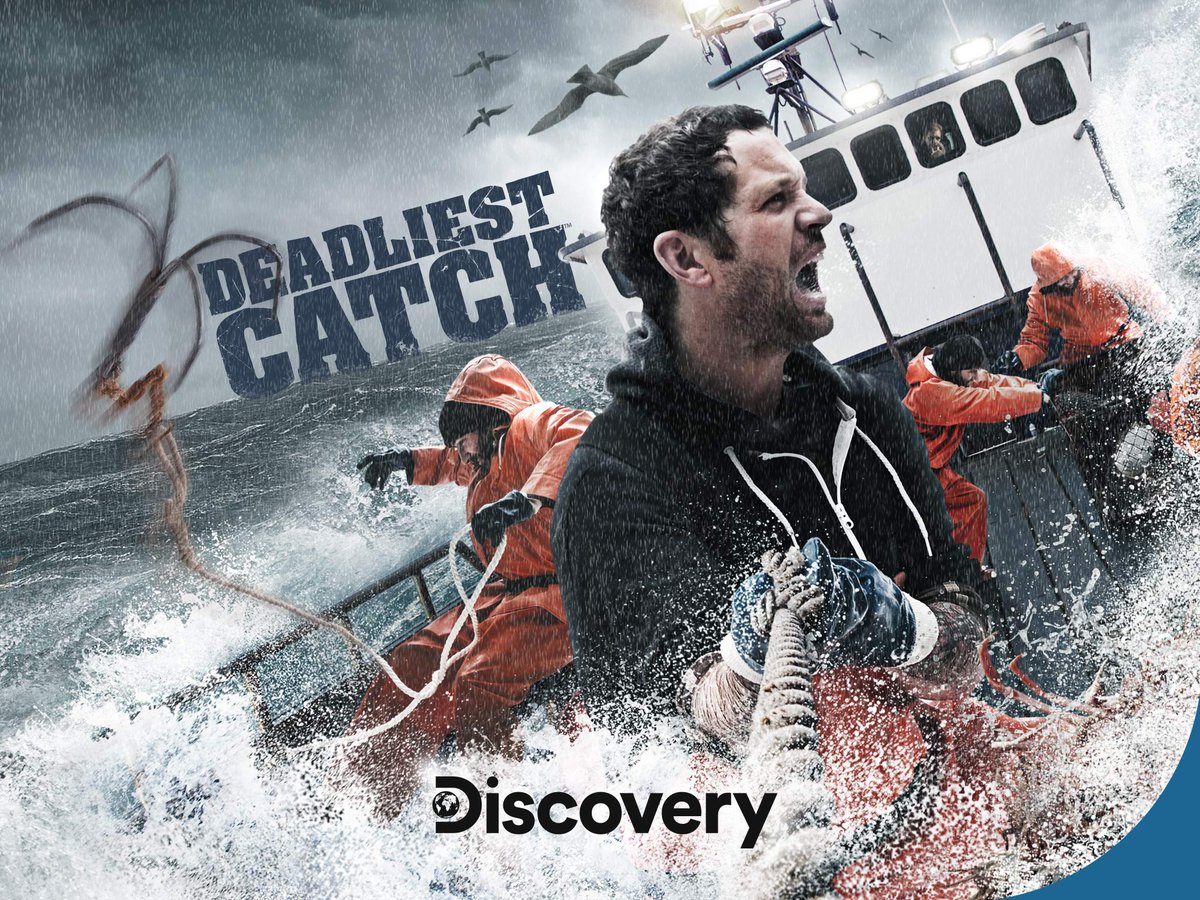 Everybody needs a diversion from all those "Monster truck" and "Bike building" shows out there. The reality shows which show the life of the men in the great Bering sea are something that audiences love to watch.
Keep your adventurous interest to watch all-new seasons of Deadliest Catch. Stay in this article to find what this reality show holds and all the latest updates about the seasons.  
Read More – The Boys Season 3 Is Confirmed| Official Release Date, Plot, And More
Deadliest Catch Season 16 – What's the show about? 
The show follows a crew of various crab boats and the rest of the fleet who start their crab catching voyage in the ever-shortening Alaskan crab season.
"Catch" gives you an in-depth view of the journey. All the difficulties faced by the crew doing their regular tasks like baiting, dropping crab pots, and how the great Bering sea makes it all even harder.
All these adventures aside, it also shows the real nature of fishermen, about their families, what drives them towards this job. And what it's like to be the only woman in such an environment. 
Deadliest Catch has over 50 Emmy nominations and 16 wins. In particular, the show has been lauded for its creative use of filming appliances in the difficulties of such dangerous seas.
Is Romantic shows your go-to jam? Then you must check out LOVE. The opposite persons tried to make a better living by loving each other. Read about this show from our website.
Deadliest Catch Season 16 – What is the plotline of this show?
In this season, the crab fleet, for the first time, faced off against their biggest competitor- The Russians. The competition was so intense that the captains must push to uncharted regions.
A whole lot of new beginnings including new fishing union, the winter storm that breaks their crab boats, former catch captains returning to their fleets.
From Original Productions, the multiple Emmy award-winning series "Deadliest Catch" returned with a season 16 on April 14, 2020, on Discovery, and in April 2021 a 17th season has already started airing.
Deadliest Catch Season 17 Updates :
The "Deadliest Catch" season 17 has already returned on April 20, 2021, on discovery. The brand new season was filmed last winter where the crew and captains in the Bering sea had to face both weather and Pandemic.
9 episodes have already aired now and the season finale is expected to air on June 29, 2021.
The captains who returned in season 17 are Jake Anderson, Keith Colburn, Sig Hansen, Josh Harris, and "Wild" Bill Wichrowski.
The premier also saw the return of our favorite veteran captain Jonathan Hillstrand to the fleet at the helm of the Time Bandit.
"Season 17 still had disasters, tides, and weather- had a lot of ice come down from Russia" – Says Sig Hansen. The captain of the F/V Northwestern, who has been there from the beginning. But COVID was the biggest hurdle that we've seen so far on the fleet.
One of the popular Netflix series, Lucifer is here! The officials have confirmed season 6. What is it going to look like? Read Our article to find out.
How to watch "Deadliest Catch Season 16 and 17"
The brand new weekly aired episodes of season 17 can be viewed on Discovery 8 ET/ PT, in the US.
However, Discovery now has its streaming service platform called Discovery+ where all the episodes are available of The Deadliest Catch. The subscribers will get new episodes a week earlier than the regular Discovery TV channel. 
Moreover, Discovery+ has 2 tiers to choose from: $4.99 per month with ads or $6.99 per month without ads.
The service offers programs from Discovery networks including HGTV, Food Network, TLC, OWN, Travel Channel, Discovery Channel, and Animal Planet.
Is there any news about "Deadliest Catch Season 18?"
Is season 18 of the Deadliest Catch canceled or renewed? When will it start on discovery? These are the familiar questions for all the adventure series fans.
The news season has not been yet confirmed by the production and since season 17 is about to end. So the news about season 18's renewal will be just around the corner.
Keeping the fact that despite all this pandemic they still manage to give us such a great season 17 which you can enjoy right now on the discovery. I think that a new season will be announced very shortly with even more fisherman drama and adventure.
Is it worth watching? Should you go for it?
The deadliest catch is one of those kinds of a show that sucks you in so deep that you don't even realize that you've been waiting for the next part so impatiently. The struggles among men, putting in a lot of work to catch enough crabs surrounded by the great Bering Sea is all too addictive and fans can't quite keep their mind off of it.
Furthermore, the job of these men gets severe and risky but some modest pranks and lightened mood keep the fans delighted. This adventure series is way too much better than those reality TV shows, which have nothing real about it.
If you want to see real men in a real difficult situation and how they cope up with that then I highly suggest this show.
Discovery channel never stops surprising you with its amazing and exciting series like 'Mythbusters', 'Dirty Jobs', and of course 'Planet Earth'.