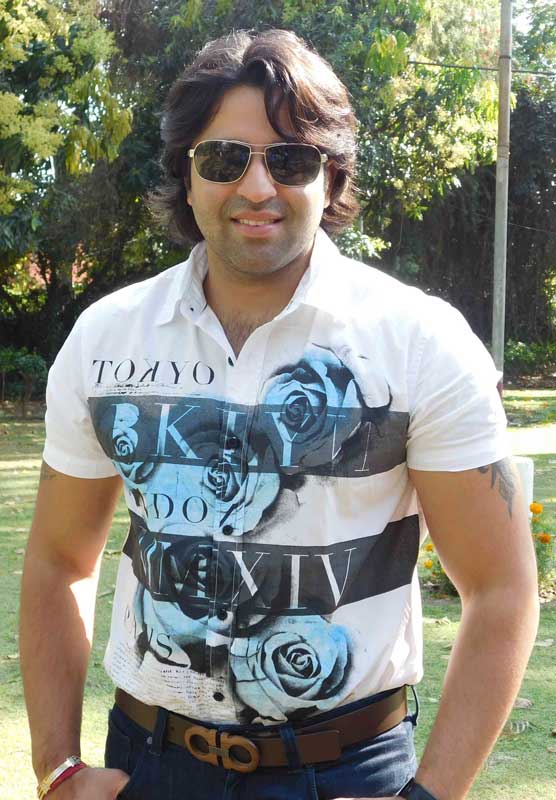 NewZNew (Chandigarh) : Well-known film trade journalist Rajiv Chaudhary, after directing several documentaries, reached Chandigarh to promote his forthcoming Hindi movie, Beiimaan Love. Debut actor Yuvraj S Singh was also with him. Rajiv and Yuvraj launched the trailer of the film at a press conference held at Chandigarh Press Club today.
Talking to the journalists, director Rajiv said, "Sunny Leone will be seen as the lead actress in this movie. Sunny has always been shown as a bold actor in most of her previous movies, but I believed that she has a great potential to make you cry, laugh and emotional through her acting talent. In 'Beiimaan Love', Sunny Leone will be altogether in a different role. Stunning locations, story line, screen play and melodious music are other attractive elements of the movie."
Yuvraj S Singh, who will be seen playing an important character along with Sunny Leone and Rajneesh Duggal, said, "I was fascinated with the glamour world since childhood. During my school and college days, I participated in theatrical projects, which helped me in improving my acting skills. Music is my another passion. I was declared the best DJ at my college and also have performed as a DJ in more than 100 clubs after that. My love for DJing took me to London, Paris, Amsterdam and many other cities in India and the world."
Explaining his experience with the Beiimaan Love movie, Yuvraj further told, "I am playing the role of a businessman in the upcoming movie, who runs a firm – KK Exports. Sunny Leone also works in the company.
Situations become serious and the film takes an interesting turn." Telling about his experience with Sunny Leone, Yuvraj said, "She is a jolly natured and talented actor. She used to ncourage me on the sets to play the role effectively. Even, Rajneesh and director Rajeev also
made me comfortable and never made me realize that it was my first big film. Such behaviour of the seniors helped me gave my best in the film. Two other big budget Hindi films are in the pipeline, where I will be seen with some other top actors of Bollywood."