Fastrack launches 'End the friend zone sale'
Fastrack, the largest youth brand in India announced the launch of its attractive 'End the friend zone' sale. Ever been in love with some only to be kicked into the friend zone? Well, no more. For friendship day this year, Fastrack launched a quirky sale with the whole new idea of not letting yourself get friend zoned. With amazing offers on a wide array of products for both men and women, Fastrack announced 20% discount on all its timepieces and more. Ending the season with Fastrack's 'End the friend zone sale', customers can avail the offer on from July 26, 2018 till August 5, 2018.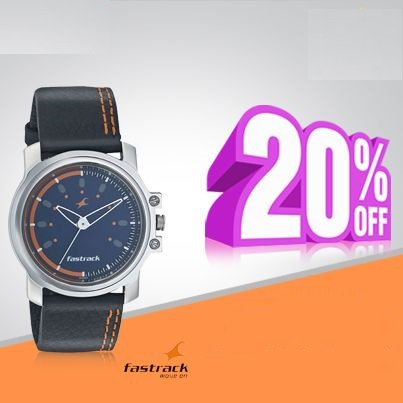 'End the friend zone' offers flat 20% off on all watches and also, bags wallets and belts with no conditions applied. Catering to today's fashionable youth, Fastrack has it all including a wide range of products with varying style and personality for different customers. Why not get out of the friend zone this friendship day by gifting them something special from Fastrack?
Times is ticking, come, join us and defeat the friend zone this season with Fastrack!