Mohali 6 October: Mr. J.S.Bedi, Chairman, Gian Jyoti Group while giving the information regarding protest of the colleges against government said that all the unaided technical institutes of the Punjab are strongly protesting against Punjab Government for not releasing the Post-Matric Scholarship of SC/ST students. On this account all the colleges have closed their working on 7th October 2016 and colleges will be displaying the black banners & flags as emblem during the protest.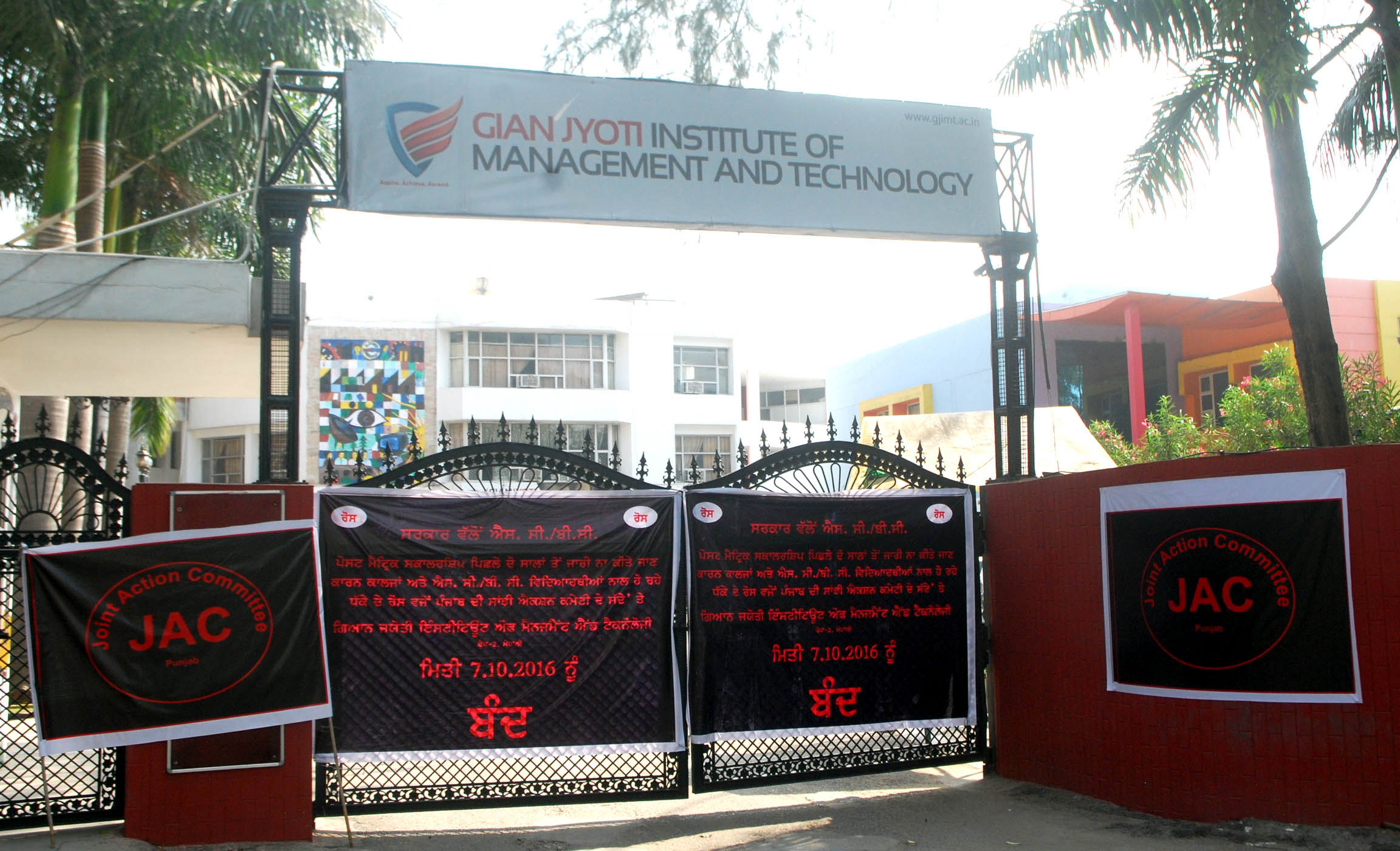 Mr. Bedi said that earlier to this also Joint Action Committee has requested the Punjab Government to release the Post-Matric scholarship of the SC/ST students, but the government failed to do so.
Mr. Bedi also said that private entrepreneurs have spent a huge amount on providing the best infrastructure and quality education to the students. But instead of appreciating the efforts of the educationists, the government is delaying in the release of Post-Matric scholarship pending for the year 2014-15 & 2015-16 and due to that all the colleges are facing great financial hardship and are on the verge of collapse.
Mr. Bedi also said that a large number of students are studying in unaided colleges under the post matric scholarship scheme and due to the unavailability of the funds colleges are unable to pay the salaries of their staff and they are on the verge of closing their institutes.