NewzNew– As per directions of SDM East , Dr Tapasya Raghav IAS , a raid was conducted  by the team of Food safety officer Bhaljinder Singh on bakeries and biscuit units in Raipur khurd, Chandigarh.
During the drive, a bakery was challaned for running its operations in unhygieni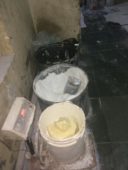 c and unsanitised conditions and approximately 10 kg rusks were destroyed.
A challan was also issued to owner Of Biscuit unit on the spot for running the bakery without having a FSSAI licence. In addition to it , a legal sample was taken of jam being used to prepare Biscuits  and has been sent to lab .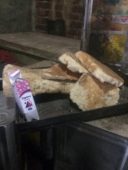 As per SDM East the drive to check the running of illegal Bakeries without license in residential area would continue in coming days as well
.