Devotees enjoyed the marriage ceremony of Shri Ram Janaki: Progressive Society Sector 50-B Chandigarh Shri Ram Katha is being held from 29-09-2019 to 7-10-2019 from 4:30 pm to 8:00 pm.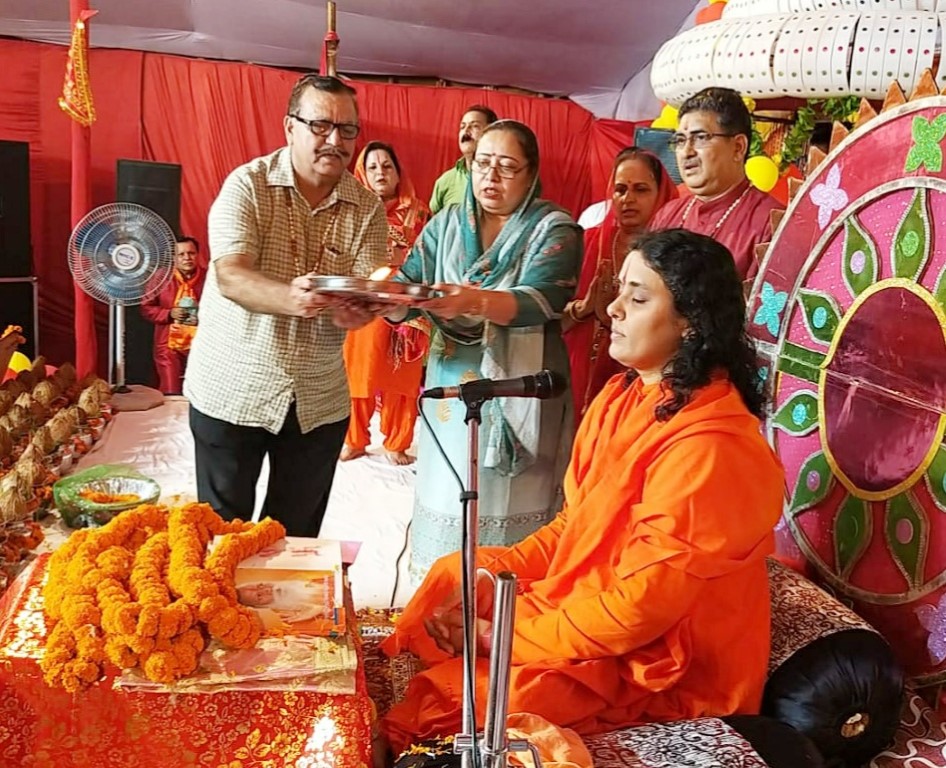 On this occasion, the story of Brahmarshi Vishwatma Bawra Ji Maharaj, the supreme disciple of Vyasa Pujya Swami, Dr. Amrita Didi ji, continued to show the rain of nectar of Shri Ram Katha.

While worshiping the glory of the incarnation for the benefit of Saint Gaumata, the revered Didi ji told how Shri Ram ji, despite being full Brahman, attained knowledge by staying in Guru's ashram for public dignity.
Protected the devotees by killing demons called Tadka, Marich, Subahu. Sati Ahilya Ji's feet were saved by touch. After that, after going to the court of King Janak, by order of Guru Vishwamitra, breaking the Shiva bow and accepted Sita as a bride.
Devotees got excited after seeing the beautiful tableau of Lord Shri Ram Janaki's marriage. Some devotees even decorated themselves as Awadhwasi, who brought a procession with the band Baje and a dance and marriage festival was celebrated with Param Anand at the pandal.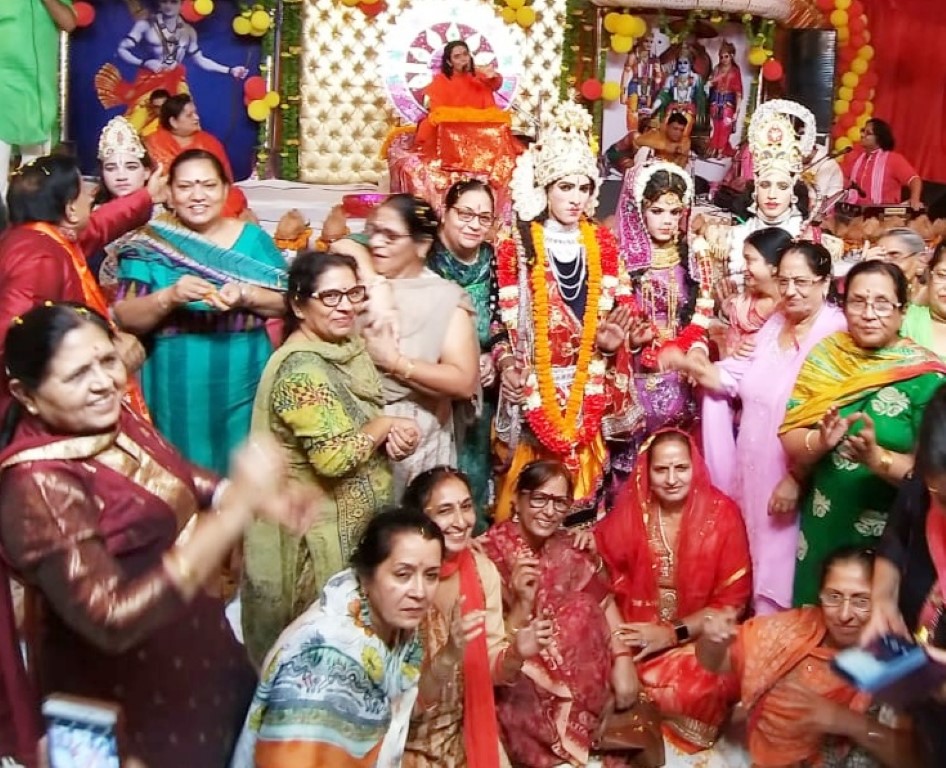 At the end of the story Prasad was distributed among the devotees and arrangements were made for Bhandare.