Difference Between UPI And Payment Gateway: United payment interface (UPI) and payment gateway. These are two common terms that you may encounter when you shop online or use digital wallets, but they are not the same thing. Let me explain.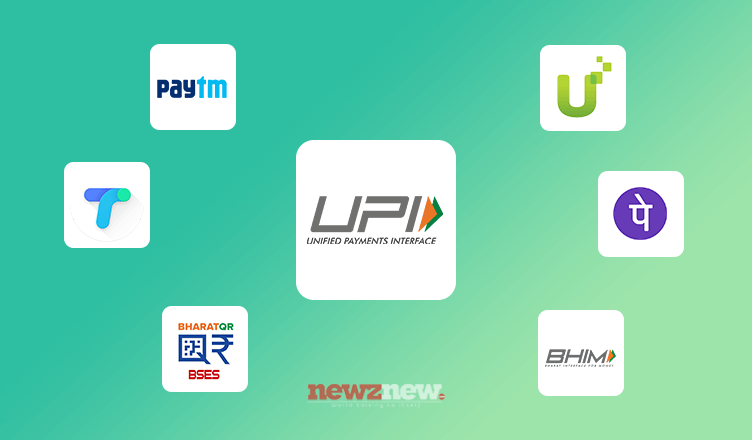 A payment gateway is a service that facilitates online transactions between a merchant and a customer. It is an essential part of the payment orchestration process. It acts as a bridge between the customer's bank account or card and the merchant's bank account. A payment gateway verifies the customer's identity, encrypts the payment data, and authorizes the payment. It also ensures that the funds are transferred securely from the customer to the merchant.
A united payment interface (UPI) is a system that allows users to send and receive money instantly using a virtual payment address (VPA) or a mobile number. It is one of the payment methods available to users to make payment on a payment gateway. UPI works on the principle of interoperability, which means that users can link multiple bank accounts to a single VPA and choose any of them to make a payment. UPI also enables users to request money from others using a QR code or a VPA. Multiple apps have now allowed in-app payment through UPI, this is made possible by UPI SDK.
The main difference between UPI and payment gateway is that UPI is a mode of payment, while payment gateway is a mode of transaction. UPI is a peer-to-peer system that does not require any intermediary to process the payment, while payment gateway is a third-party service that connects the payer and the payee. UPI is faster, cheaper, and more convenient than payment gateway, as it does not involve any charges or delays. Payment gateway, on the other hand, may charge fees and take time to settle the transaction.
Key Features Of UPI
Users do not need to share their bank account details, but only need a virtual payment address (VPA) or a contact number and a security password (UPI PIN).
UPI is available 24×7 and is the cheapest mode of fund transfer.
UPI also enables users to request money from others, which is not possible with other payment methods.
UPI works on both Android as well as Apple smartphones.
Also read for: Online Payments Amounting To More Than 320 Crore Released To Farmers
Key Features Of Payment Gateways
Security: A payment gateway should provide a secure connection between the merchant and the customer, as well as between the merchant and the payment processor. It should encrypt sensitive data such as card details, CVV codes, and OTPs, and comply with the latest security standards and regulations.
Payment modes: A payment gateway should offer a wide range of payment modes to cater to different customer preferences and needs. These include credit cards, debit cards, net banking, UPI, wallets, EMI options, buy now pay later options, and international payments.
Success rates: A payment gateway should have high success rates for transactions, meaning that it should minimize failures due to technical issues, network errors, or bank rejections. It should also have fast processing speeds and low latency.
Integration: A payment gateway should be easy to integrate with the merchant's website or app, using APIs, SDKs, plugins, or other methods. Payment gateway should be compatible with multiple platforms, devices, and browsers.
Analytics: A payment gateway should provide useful insights and reports on the merchant's transactions, such as volume, value, mode, status, location, etc. It should also help the merchant track and manage refunds, disputes, chargebacks, and settlements.
Customer experience: A payment gateway should enhance the customer experience by offering a seamless and convenient checkout process. It should also support features such as native OTP, instant refunds, recurring payments, tokenization, etc.
Conclusion
To summarize, UPI and payment gateway are two different concepts that serve different purposes in the online payment ecosystem. UPI is a way to pay, while payment gateway is a way to transact. UPI is an innovation that has revolutionized the digital payments landscape in India, while payment gateway is an established service that enables e-commerce and online businesses.