Discover the Dawat-E-Shaadi Mubarak Festival at Velvet Clarks Exotica, Zirakpur-Chandigarh!: Prepare for an extraordinary celebration as the highly anticipated Dawat-E-Shaadi Mubarak Festival unfurls its grandeur at the opulent Velvet Clarks Exotica in the heart of Zirakpur, a renowned wedding hub in the tricity region and a charming satellite town of Chandigarh.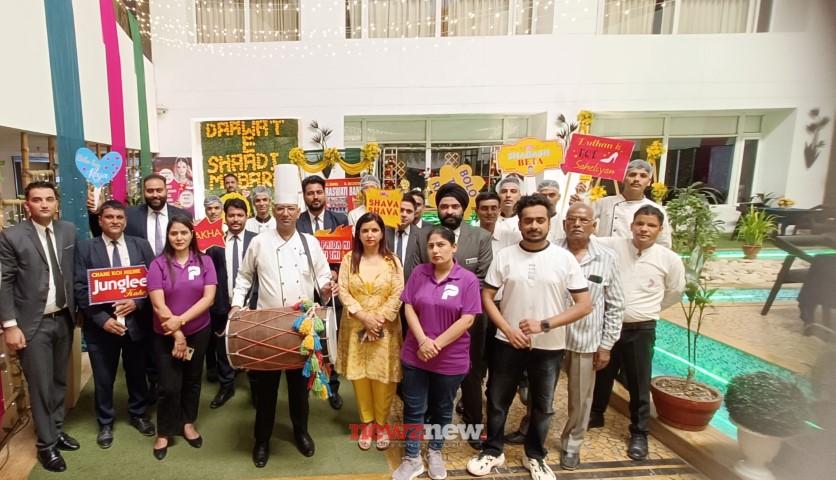 This captivating festival is slated to run from September 7th to September 30th, offering soon-to-be-wed couples an unparalleled wedding planning experience.
The Vision of General Manager, Maninder Jit Singh Sibal
Maninder Jit Singh Sibal, the General Manager of Velvet Clarks Exotica, radiated enthusiasm as he introduced this event to the media. He proudly described Velvet Clarks Exotica as a luxurious 4-star hotel strategically situated in the picturesque town of Zirakpur. Its distinctive feature lies in its exceptional accessibility, conveniently reachable by air, road, and rail.
Craft Your Dream Wedding at Dawat-E-Shaadi Mubarak Fest
The Dawat-E-Shaadi Mubarak Festival has been meticulously curated to assist prospective brides and grooms in realizing their dream weddings. This festival serves as a comprehensive one-stop-shop, offering an exquisite wedding experience complete with mesmerizing decor, delectable cuisine, and captivating entertainment.
General Manager Sibal enthusiastically remarked, "We proudly house the most spacious banquet halls among tricity hotels, all at incredibly competitive prices." During this festive season, couples booking banquet spaces will be treated to an enticing 20% discount on their tailor-made banquet packages. But the perks don't end there – hosts will also receive an exclusive hotel membership card, completely complimentary and the newly wed couple will get complimentary 2 nights Honeymoon Package.
An Unmissable Affair
For those in the midst of wedding planning, the Dawat-E-Shaadi Mubarak Fest is the ultimate destination to explore innovative ideas, discover the latest trends, and secure the perfect venue. Whether your vision encompasses an intimate gathering or a lavish celebration, Velvet Clarks Exotica is your dedicated partner.
Your Dream Wedding, Customized for You
Couples can anticipate an all-inclusive wedding extravaganza designed for 300 guests at an astonishingly reasonable starting cost of approximately 5.50 lakhs. This comprehensive package includes Lavish Dinner Buffet, a selection of soft beverages, exquisite lawn decorations, and tantalizing chaat stalls.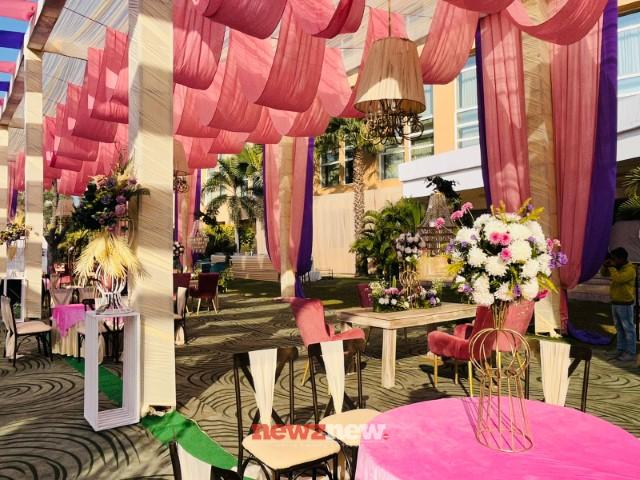 Mark your calendars for the Dawat-E-Shaadi Mubarak Festival at Velvet Clarks Exotica in Zirakpur. Let your wedding dreams take flight and join us in crafting unforgettable memories.
Secure your dream wedding today!
Don't miss out on this unrivaled wedding planning experience – Dawat-E-Shaadi Mubarak Fest at Velvet Clarks Exotica, where dreams transform into cherished realities!
For Banquet Booking contact 8558885554