With blessings of Nirankari Satguru Mata Sudiksha Ji Maharaj, Qualified students were distributed certificates today at Tailoring & Embroidery centre being run free of cost at Sant Nirankari Satsang Bhawan, Sector 30-A, Chandigarh by Sant Nirankari Charitable Foundation.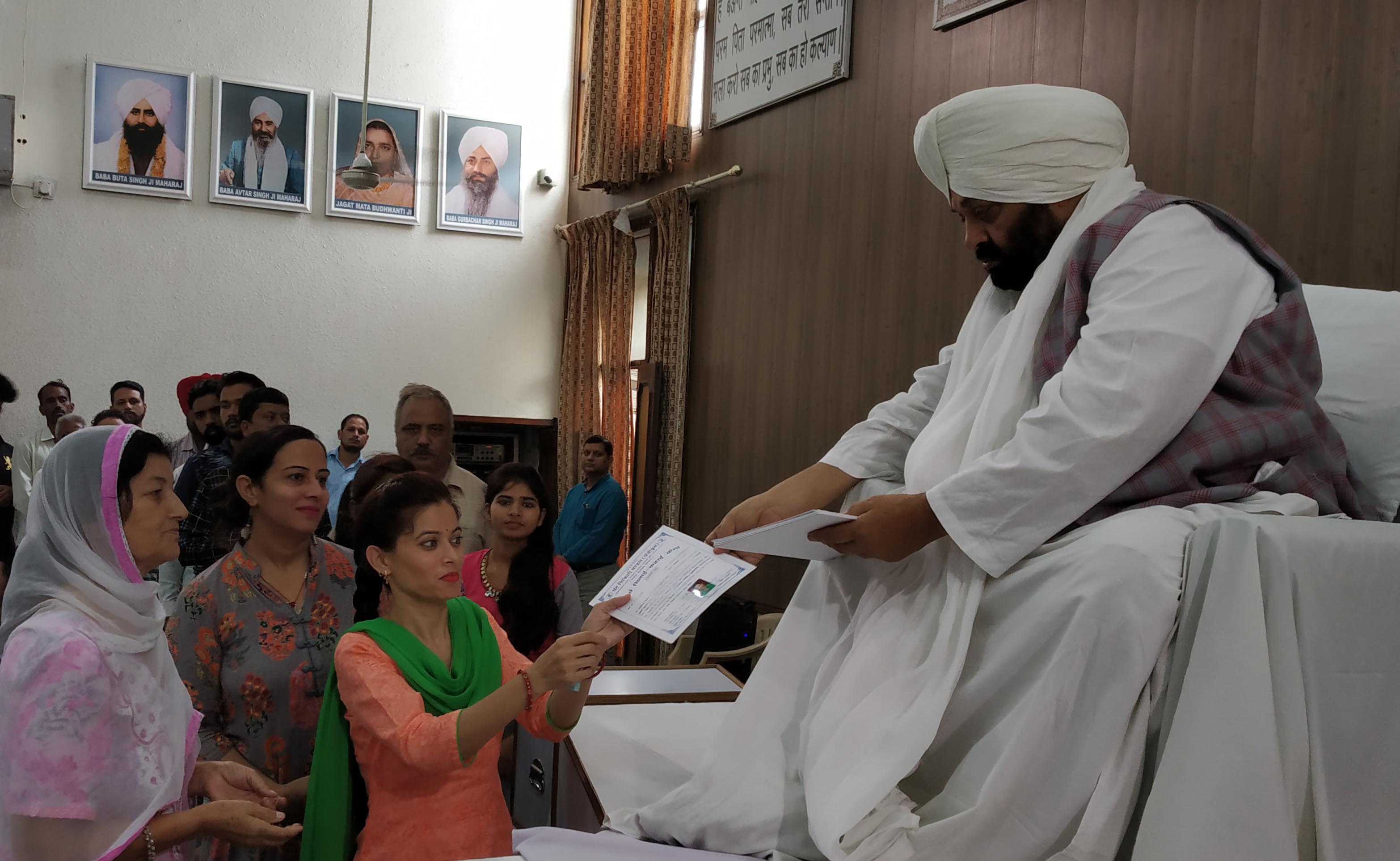 This Centre is functioning under the Supervision of Navneet Pathak Sanyojak Chandigarh. After the course, an examination is given to the trainees by the Social Welfare Department, Sant Nirankari Mandal, Delhi and certificates are issued to the qualified candidates. In the last session of July 2017 to June 2018 to those students who cleared the course and were given certificates by Shri Niranjan Singh ji, IAS Retd.  Parchark Sant Nirankari Mandal.
The trained women can easily earn their livelihood sitting at home and their prospects are enhanced for better settlement in life. Sewing the gap between the talent and the helplessness of the needy women, the Mission imparts training to them in tailoring and embroidery for a period of one year, free of cost. The machines are provided by the Mission and training is given by the competent and qualified teacher, Smt Kailash Devi Ji.
Sant Nirankari mission is a spiritual movement which enlighten human being by imparting God and develop brotherhood feeling with in every individual. Being foremost in bringing spiritual awareness in universe, mission also contribute predominantly in social welfare effort in a big way and spread the message of Nirankari Baba ji, that "All human beings help each other". Among the multidimensional contributions of the Mission in human welfare, the Mission also contribute for the welfare of women.
Rescue and rehabilitation of the people affected by natural calamities; king-pin contribution in the voluntary Blood Donation Movement of the country; health care including charitable dispensaries and free medical/ eye camps; educational institutions; child care centers; compassionate aid etc. are some of the other social welfare activities of the Mission.