Practicing what he preaches to all his patients of staying bone healthy via exercise, Ludhiana's eminent orthopaedic surgeon Dr H S Gill won two gold medals in the veteran category of Table Tennis at a tournament held in Patiala. Dr Gill was felicitated by former Member of Parliament Maharani Praneet Kaur in Patiala yesterday.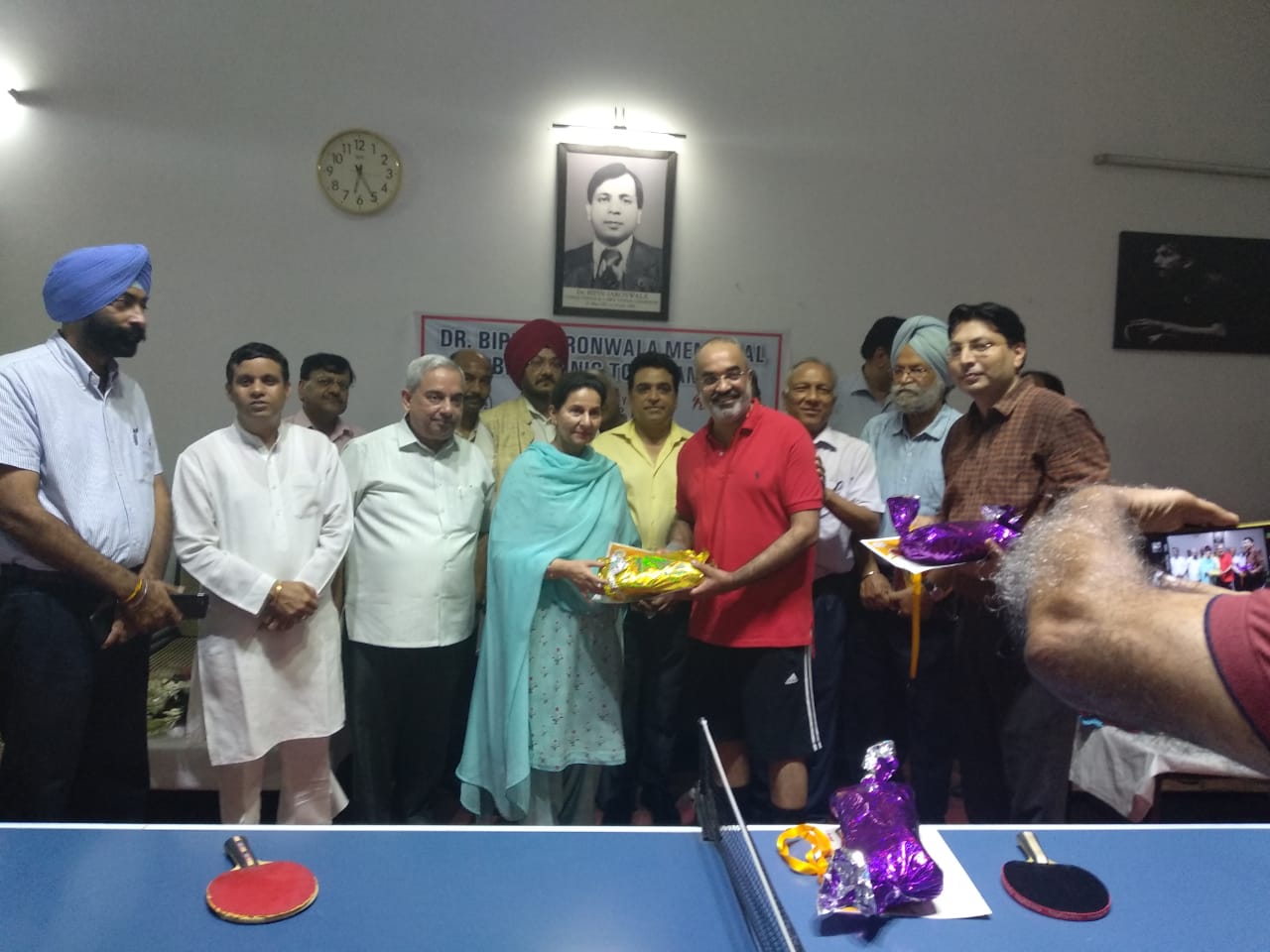 Dr Gill who is HOD Orthopaedics and Joint replacement at SPS Hospital  won the golds in the 50 + veterans torunament. The Tournament was organised by  Racquet sports, Dr Saronwala memorial trust and Gymkhana club Patiala on 21st- 22nd July,2018. Thirteen events were organised with participation of around 200 players from the states of Punjab, Haryana and Himachal Pradesh.
A veteran Table Tennis player from Ludhiana, Dr HS Gill, won two gold medals in the veterans category at a tournament held in Patiala. He won golds in the 50+ singles and doubles category.  In the singles category he defeated Gurpreet singh 11-7, 11-6 in the finals. Partnering with Suhas Sharma, he won the veterans doubles category.
Speaking on his win, Dr Gill said he was excited to be able to show his patients that exercise was an essential part of one's everyday routine in order to keep your knee and shoulders in good condition. He added that to keep ones Joints healthy, some sort of sporting activity was a must for the 50 + population. But a word of caution: At this age injury to knees and shoulders is common, so the person needs to work closely with a Bone and  joint specialist to prevent these. It is essential for professionals to take time out and exercise to keep their knees and shoulders in good shape. "In fact knee and shoulder pains can be cured with a structured exercise programme," he added. "Instead of terming these categories as veterans, they should be categorized as Evergreen categories," said Dr Gill.