The Divine Life Society Chandigarh branch is organizing a 7 days free Yoga and Meditation camp in Chandigarh which will conclude on 31st July, 2017. The Yoga asna classes are being held at Sukhna Lake (Buddha Garden side) from 6.00 am to 7.00 am daily under the expert guidance of Swami Dharmnishthananda ji maharaj from DLS Headquarters, Rishikesh, who also impart training to IAS trainees at academy Masoori.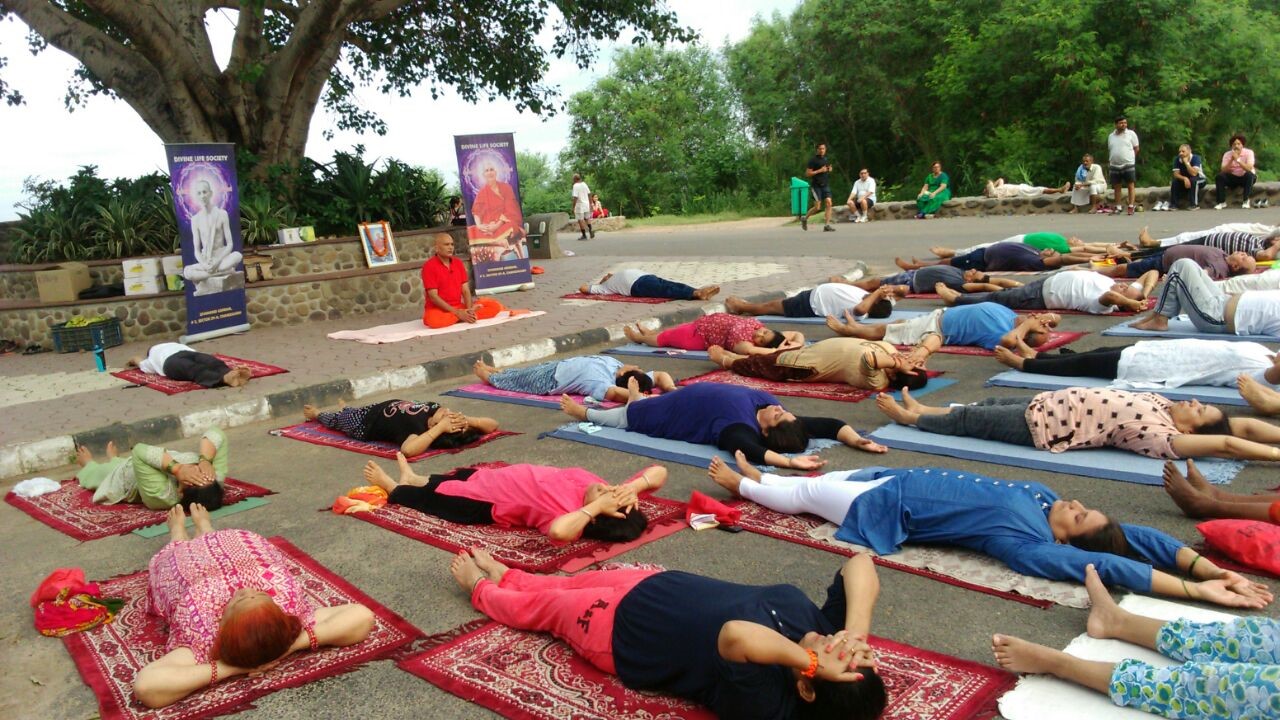 The Meditation class is being organized daily at Sivanand Ashram, plot No.2, Sector 29-A, Chandigarh from 5.30 pm to 6.30 pm.
During the Yoga asna class, nearly 100 people learn different Yoga postures and practices various pranayamas. The Yoga class at Sukhna lake is being run regularly by Sh. R. S. Dahia, eminent Yoga expert from Divine Life Society, Chandigarh branch for the last 20 years. Followers from Patanjali Yoga Peeth led by Sh. A.K. Handa ji are also practicing Yoga asanas under the guidance of Swami ji at Sukhna Lake daily during the camp.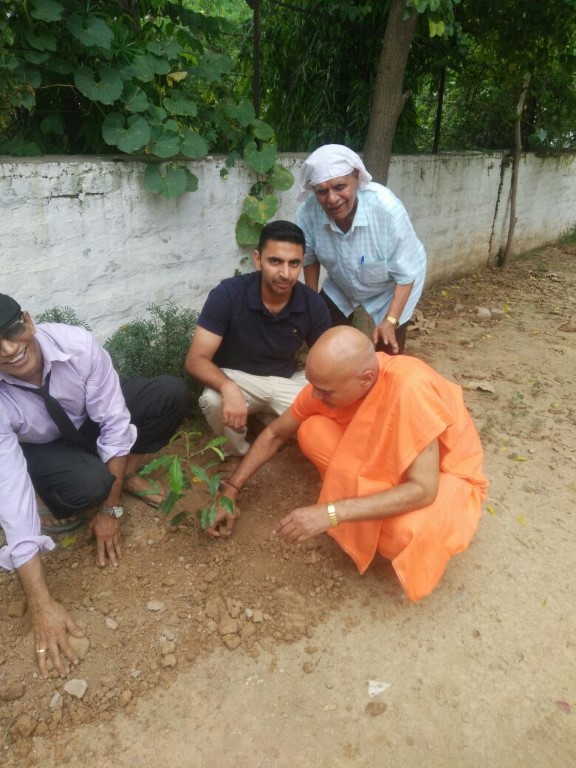 Dr. Ramneek Sharma, General Secretary of the DLS, Chandigarh branch informed that certificates to all the participants will be distributed on 30th July, Sunday morning at 7.00 am at Sukhna Lake.
In addition to that Swami ji also planted saplings of various medicinal plants at the Sivanand Ashram compound in sector 29 and Raipur Khurd branch compound.