The Department of Psychiatry at Fortis Hospital, Mohali held an event to create awareness about mental health issues at Elante Mall in the city. A street play was enacted by the members of the team to showcase everyday situations when mental health may be affected in some way or the other. An array of situations was portrayed using humour and drama to bring to light various mental health disorders, social stigma and myths associated with mental health. In a simple way, it was also displayed how compassionate and emphatic care along with expert advice and medication can heal anyone with health ailments. Dr Hardeep Singh, Senior Consultant, Department of Psychiatry, Fortis Hospital, Mohali led the team who did this event.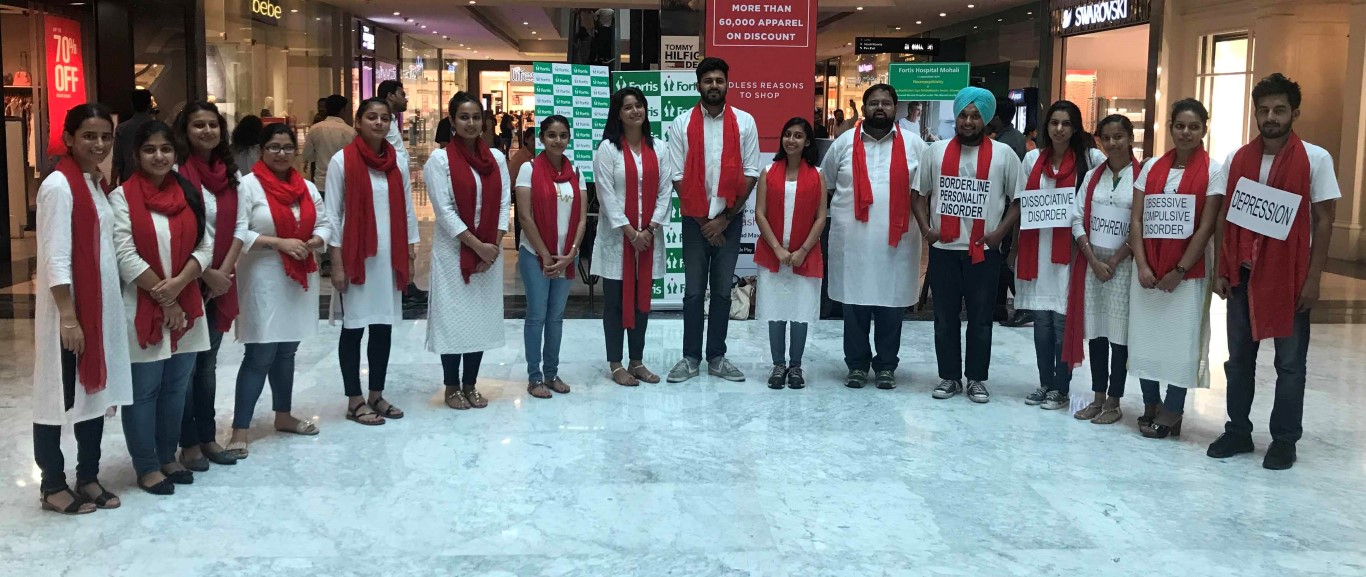 The event was designed in line with the World Health Day theme for the year; i.e. 'Depression, let's talk.' According to the World Health Organisation (WHO), depression is a common mental disorder, characterized by persistent sadness and a loss of interest in activities that you normally enjoy, accompanied by an inability to carry out daily activities, for at least two weeks. Mental disorders may be beyond depression and can be generally characterized by a combination of abnormal facts, perceptions, emotions, behaviour and relationships with others. Mental disorders include: depression, bipolar affective disorder, schizophrenia and other psychoses, dementia, intellectual disabilities and developmental disorders including autism.
Dr Hardeep Singh, Senior Consultant, Department of Psychiatry, Fortis Hospital, Mohali says, "The importance of creating awareness holds the key to treatment and effective outcomes. It is sad that in today's time families approach Godmen or other faith healers ending up with great loss to individuals and society as such."
As per WHO, as many as 300 million people are affected by depression. It has also been observed that women are more affected by this disorder than men. Bipolar disorder affected almost 60 million people worldwide. More than 21 million people are affected with Schizophrenia. Nearly 47.5 million people are estimated to have dementia. National Mental Health Survey of India 2015-2016 says that every 6th Indian needs Mental Health help.
Dr Parneet Sidhu, Clinical Psychologist at Fortis Mohali added, "Misunderstanding and stigma surrounding mental ill health are widespread. Despite the existence of effective treatments for mental disorders, there is a belief that they are untreatable or that people with mental disorders are difficult, not intelligent, or incapable of making decisions. This stigma can lead to abuse, rejection and isolation and exclude people from health care or support. Through such awareness drives we would like to encourage people to seek treatments and not suffer in silence. It was gratifying to have made some difference as post the play we were approached with a number of queries, wherein people shared their experiences and decided to seek help for their friends and family who were suffering from such issues."