Sunaina Bakshi of DPS Sector 40 Chandigarh bagged the first prize in the first Rotary Spell Bee Competition held at Rotary House here today. Vani Adlakha of Aurobindo High School, and Saumya Rathore of Bhavan Vidyalaya Chandigarh, bagged the second and third prize followed by Rohan of St Johns' in the fourth position.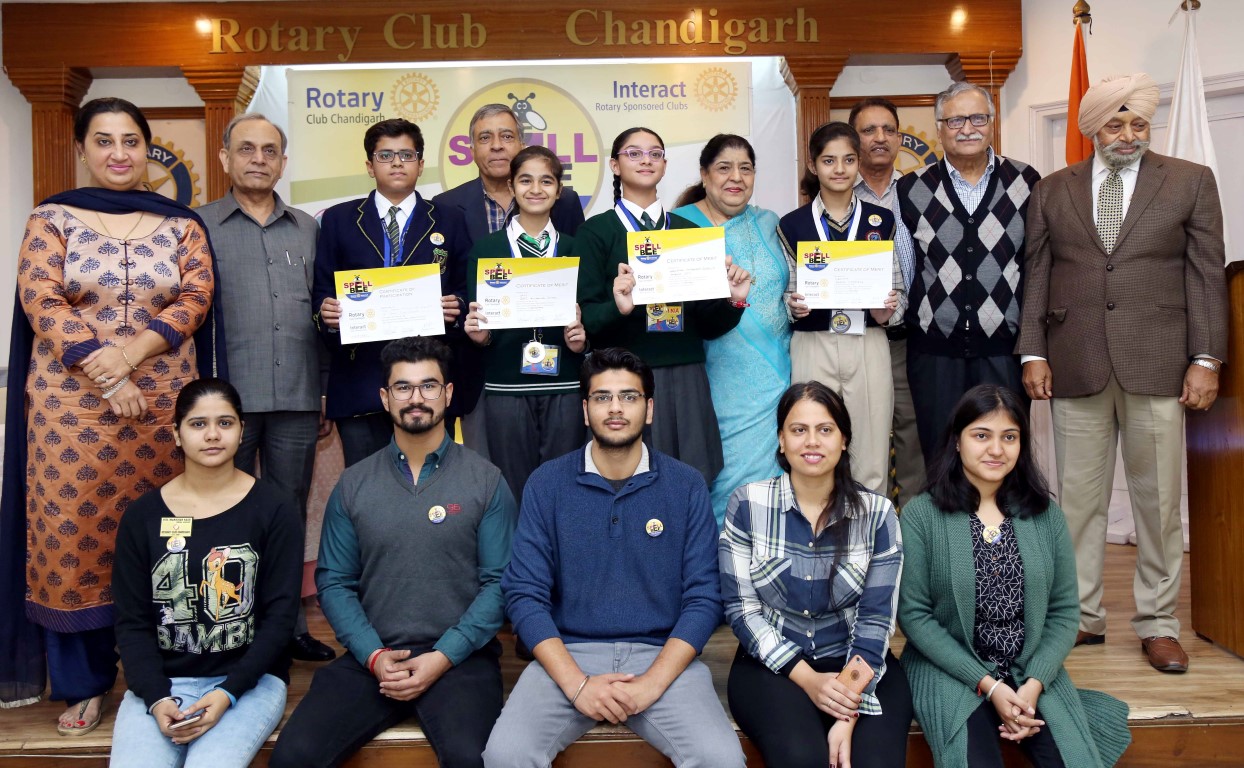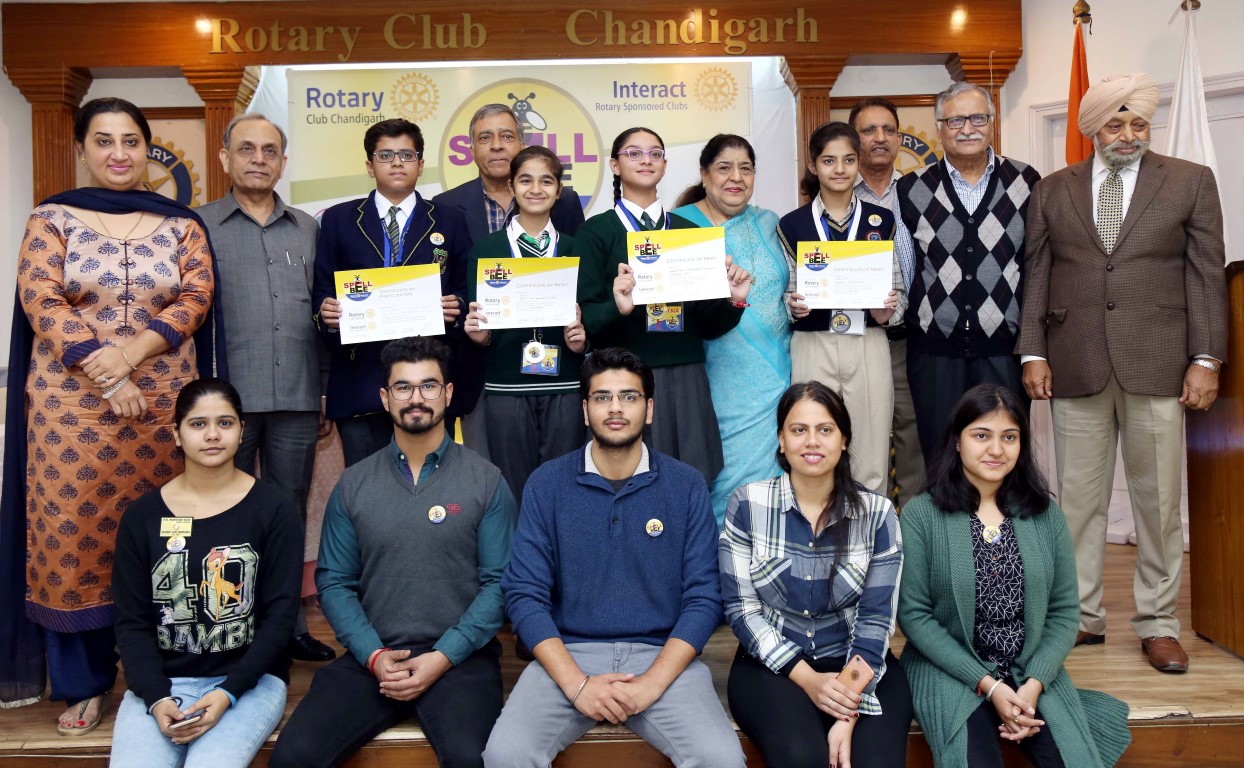 Five schools of the city participated in the first Rotary Spell Bee competition including Aurobindo High School, Bhavan Vidyalaya, DPS Sector 40C, Sri Guru Harkrishan Senior Secondary Public School, Sector 40 and St John's High School.
A team of two students each participated in the competition which had first round of writing down spellings, with final elimination rounds in oral.
Past District Governor Kawal Bedi presented the gifts and prizes to the winners.
All these schools have Interact Club in their respective Schools, which is the children's wing of Rotary imparting leadership skills, and the Rotary Spell Bee was a part of the world-wide Interact Week celebrations, informed Rtn Jatinder Kapur, Chairman of the Interact Committee
Rtn Vinod Kapoor, who was the Spell Master at Spell Bee said that this is a popular international event that helps in improving the vocabulary of the children as well as correct usage of the language. Besides this it helps in building confidence, developing inquisitiveness and positivity and also develops presence of mind of the children.
Rotary Spell Bee shall be an annual feature and shall be held at a much bigger scale, informed Secy Rtn Sartaj Lamba who was one of the judges with past president C.J. Singh of the Club.