Asks AAP and Kejriwal to come clean or face charge of being compromised by Khaira
Says Cong govt should file supplementary challan in the drug smuggling case against Khaira immediately
Shiromani Akali Dal (SAD) President Sukhbir Singh Badal today while demanding the immediate arrest of leader of opposition Sukhpal Khaira following his indictment in a trans-border drug and arms smuggling case, asked AAP and its Convener Arvind Kejriwal to come clean and tell Punjabis how long they would shield a drug accused.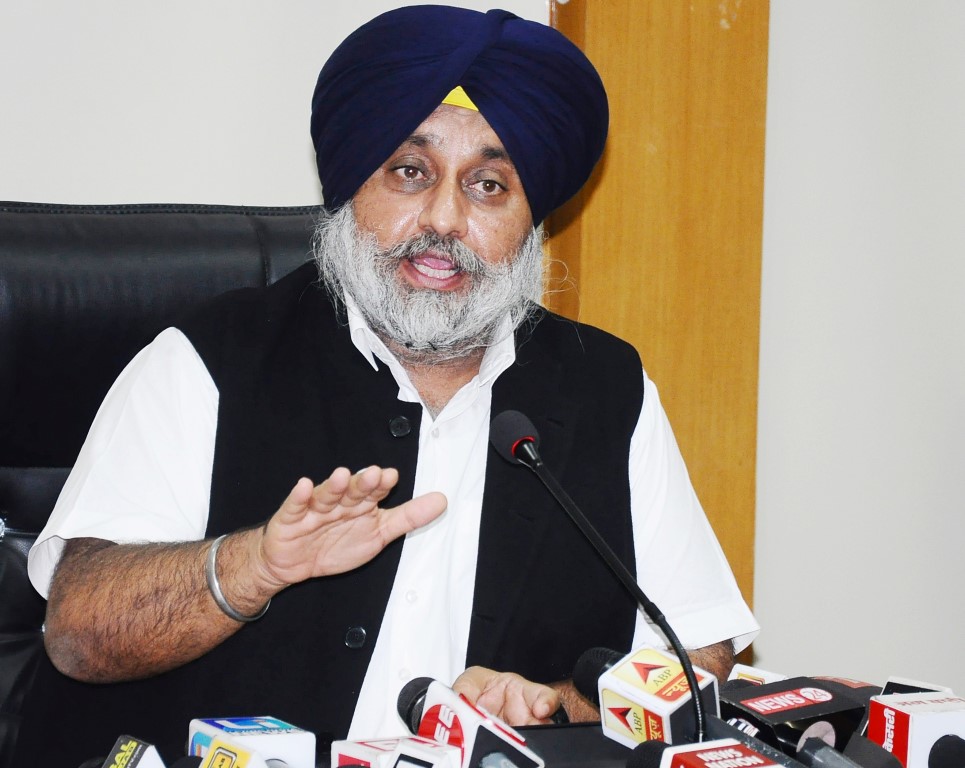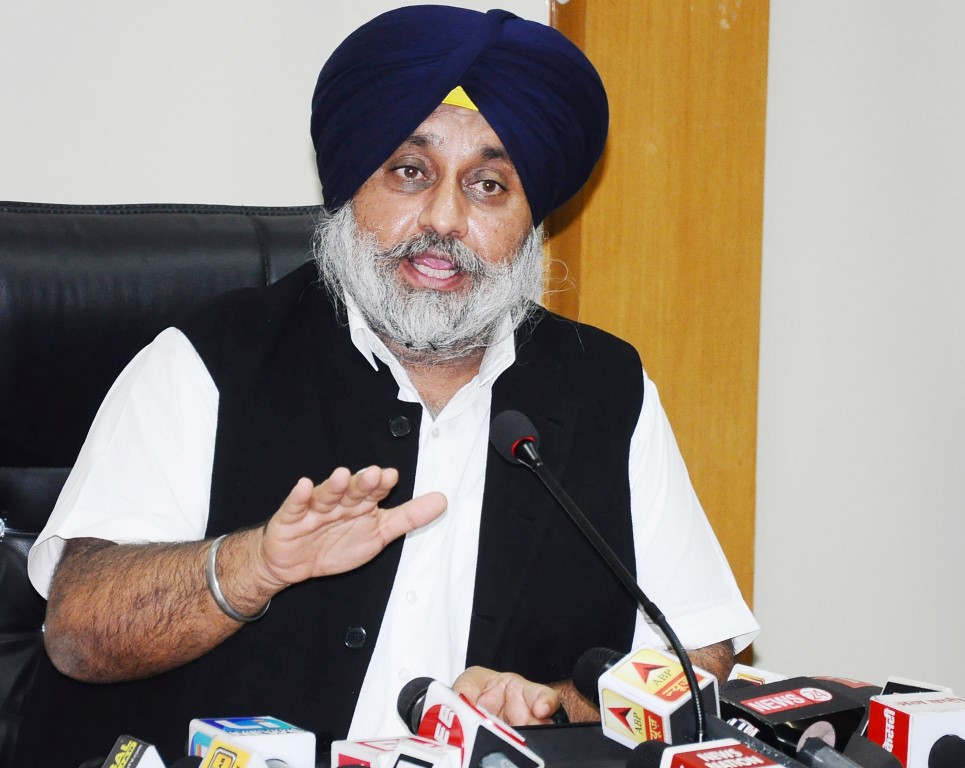 Addressing a press conference here, the SAD president said it was for the first time that a leader of opposition of a Vidhan Sabha or parliament had been indicted in a drug racket on the basis of compelling evidence. "Now the time has come for AAP to walk the talk. It has been projecting itself as a party with a difference. It has always talked about morality and ethics in polity as well as a zero tolerance for drugs. However it has not taken any action against Khaira till now. Even Arvind Kejriwal has maintained a stoic silence. If Kejriwal fails to take action against Sukhpal Khaira even after today's developments, it will be surmised that he has also been compromised by the latter".
Giving details of today's judgement following a revision petition filed by Kharia against an order of the Fazilka court which summoned him as an accused in a drug case, Mr Badal said the same had been dismissed. "The summoning of Khaira under Section 319 CrPc has been upheld. He has been directed to appear before the Fazilka court and seek bail. No bail has been granted in the high court".
Mr Badal said the order today pointed out that Sukhpal Khaira and his PA and PSO had been named 32 times in the judgement in which all accused including Gurdev Singh, whom he had nominated as Chairman of Market Committee Dhilwan had been awarded a maximum sentence of 20 years. The SAD president said the judgement had termed Khaira as the kingpin of the drug racket and asserted that inter-connectivity of all calls had been established beyond doubt. It has also been stated that the accused used to finance the AAP leader's elections with money and vehicles.
Stating that now when overwhelming evidence was available against Khaira on record, it was the onus of the Congress government to file a challan in the case. He said this was of utmost importance as the court had made it clear that no vendetta had been exercised against Khaira in the case.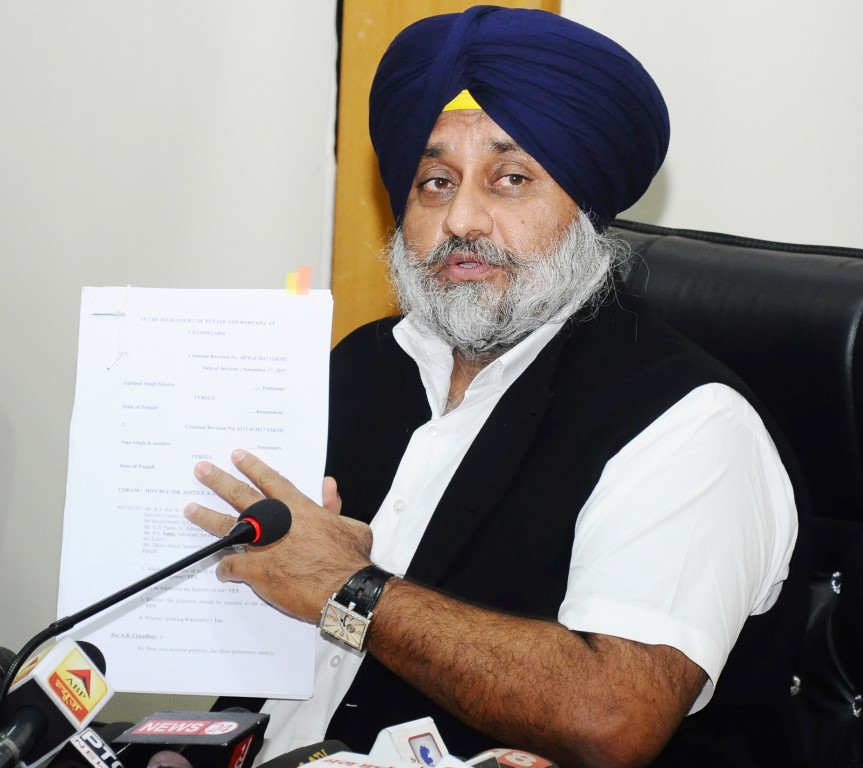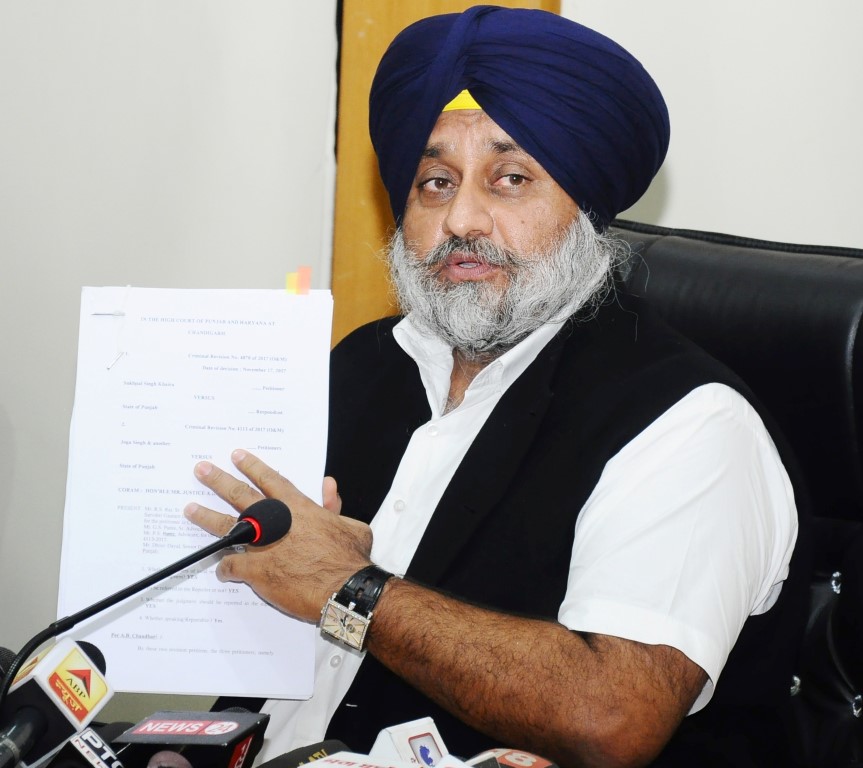 Finally the SAD president also took on Khaira saying he should not continue to try to mislead the people. "Khaira is still trying to befool people by stating that he had been given partial relief, when none has been given. He has also been harping since the last fortnight that everyone should wait for the high court order. Now when the order has come he has no defense left but is still trying to deceive people with false statements".