newznew (Panchkula) : A well-known name in the field of Education, Dr.Shashi Banerjee takes the onus of working on Brilliance World School, Sec 12, Panchkula as Director. Before moving to Brilliance World she was Founder Principal of Bhavan Vidyalaya, Panchkula and has a rich experience of 35 Years in the field of Teaching and Administration. She along-with Senior Management of the School which included Mr. Rohit Bansal, Secretary & Principal Mrs. Niranjana Chatterjee met the media to share future plans for the School.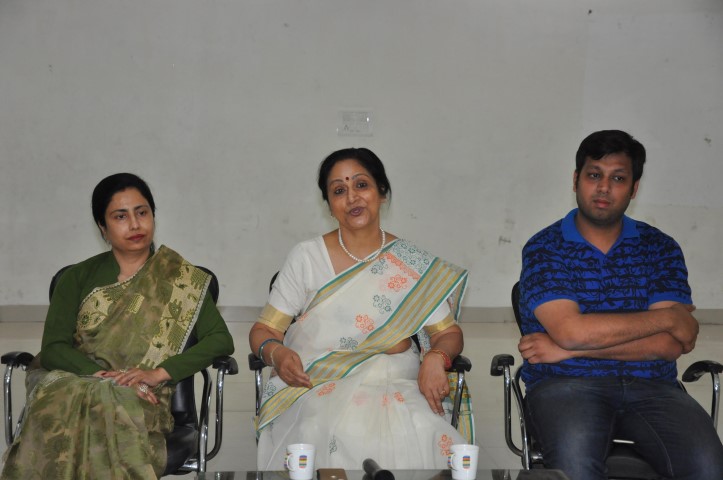 Banerjee says "I have hands on experience of setting up Bhavan Vidyalaya, Sec – 15, Panchkula right from scratch as the Founder Principal. I am sure I will be able to contribute to the growth of Brilliance World using the administrative & organizational expertise I bring along with me. My aim will be to better the academics as well as non academic areas of the School and build upon the infrastructure that the School has. However, the main focus will always remain the holistic development and welfare of the child."
Dr Banerjee has to her credit many awards at National, state and regional levels. This President awardee has also won C.B.S.E Award for Teachers in Public recognition of her valuable services rendered to community for the cause of Education as a teacher of outstanding merit. She was also awarded 'O.P. Jindal National Award' for Best Teacher by BharatiyaVidyaBhavanShikshanBharati, Mumbai.Also she is a proud recipient of Tara Chand Saboo Award and has been facilitated by the district and the state government several times on the occasions of Independence day and Republic day.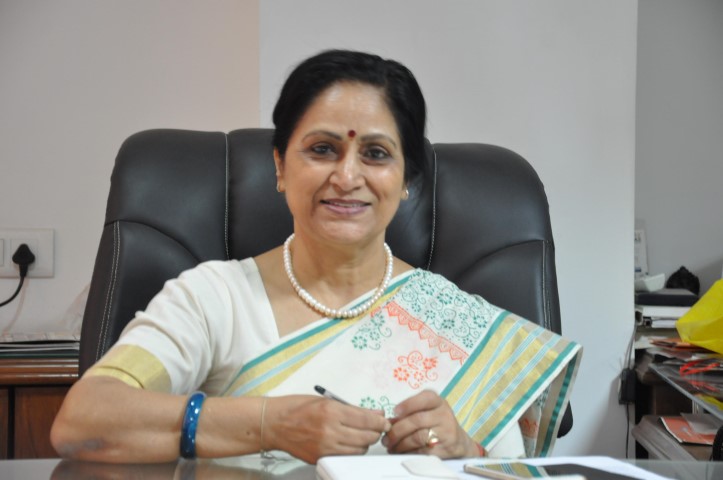 She won the Rotary International Award — a title of "Paul Harris Fellow", for the furtherance of better understanding and friendly relations among people of the world.Another coveted awards with her are prestigious Mahatma Gandhi Peace Award for her outstanding contribution in promotion of culture of peace and nonviolence. She has been honoured by Indian Development Council (IDC) for Excellence in Resource Mobilization for Humanitarian Causes in the year 2005, 2006, 2007, 2008-09.
It was informed that Dr.Shashi has expertise in organizing various National and International events like, CBSE Sports, Model United Nations Conferences, Parliamentary Debates, Career Fiesta's, Book Fairs etc.
"She has wide expertise in planning, organizing, coordinating and monitoring all types of curricular and co-curricular activities for the overall personality development of the students. We are happy to have her at the helm of affairs in our School. I am sure that under her dynamic leadership, Brilliance will grow even further." Said Shyam Sundar, Chairman, Brilliance World School, Panchkula.
"She is a highly motivated, progressive and single minded in pursuit of excellence with flair of connecting with young minds and nurturing as well as fostering their development to the utmost potential. I am quite enthused on her joining our school as Director." Said Niranjana Chatterjee, Principal.