newznew (Chandigarh) : Satinder Satti weaves a tapestry of myriad emotions, reflections, moments and memories, in her first anthology of poetry, 'Anjanmaya Bot' (Unborn Child), a collection of Punjabi poems. On this occasion, Dr. Surjit Patar was the Chief Guest. The book, published by Unistar, was released today at Punjab Kala Bhawan, with an audio book of  some selected poems also released here as part of the occasion.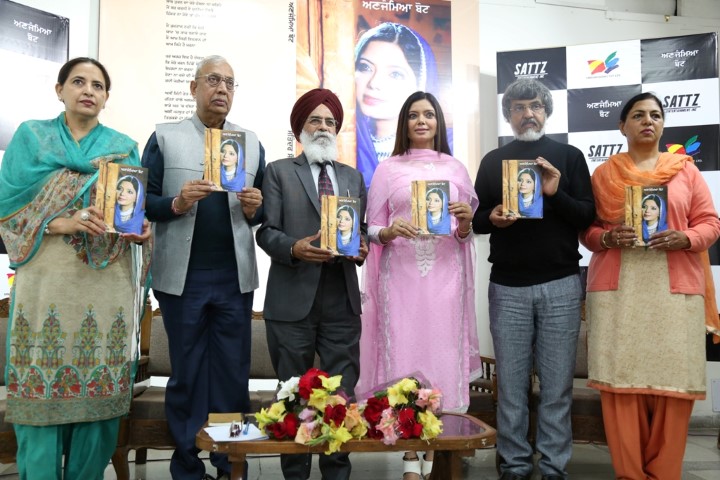 The title poem of the collection 'Anjanmaya Bot', of which a video has been produced, is the story of an unborn child, talking to the mother, who is going for an abortion. 'She' continues the conversation with the doctor, expressing her wish to be born and be a part of this beautiful world. This poem, which Satinder Satti wrote in the first year at GNDU, won her not only awards, but many accolades.
Poetry, for Satinder, singer, actor, anchor, activist is an expression and depiction of emotions, and weaves together Satti's innumerable experiences as a creative person, traveller, woman, human being.  Satinder reflects that though poetry is an integral part of her life, there has been no method to the writing, with Satti penning down her thoughts, anytime and anywhere. On pieces of paper, napkins, pages, diaries and notebooks, Satti says when she decided that an anthology must be printed; the first major block was to find these poems. It took her months to search her poetry from store books, book shelves, purses.
The wait, smiles Satti has been worth it, for she through her poetry, she wants to reach out to wider audiences and give poetry lovers a chance to feel romance, Sufi philosophy,  life on the move, a man's vision of a woman, nature, spirituality…the verses all pulsating with life. "This was my first dream, as I have been writing poetry since childhood, anchoring came as a gift to me, but writing poetry, and expressing what I see and feel around me, is my first passion, with woman and their issues close to my heart, for as a woman, I know their trials and tribulations," says Satti, who is now deeply involved in her new role as Chairperson of the Punjab Arts Council.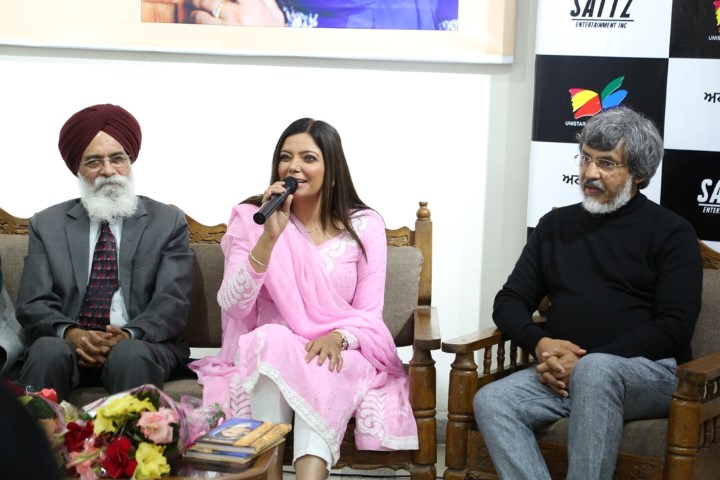 Satinder's personality has various dimensions, with the direction of her creative and extensive work over the last many decades being directed towards giving the 'maa boli' Punjabi, a new lease of life and evoking and invoking a sense of pride of being a Punjabi and reviving many of the state's lost art forms and music. "We need poetry in today's world to keep the faith and love alive and literature has the power to touch people."