Dunali 2 (2022) Ullu: Cast, Watch Online, Release Date, All Episodes, Real Names: Dunali 2 is an Indian web series from Ullu. The Hindi language web series release date is 10 June 2022. It is available on the official website and Ullu app to watch online.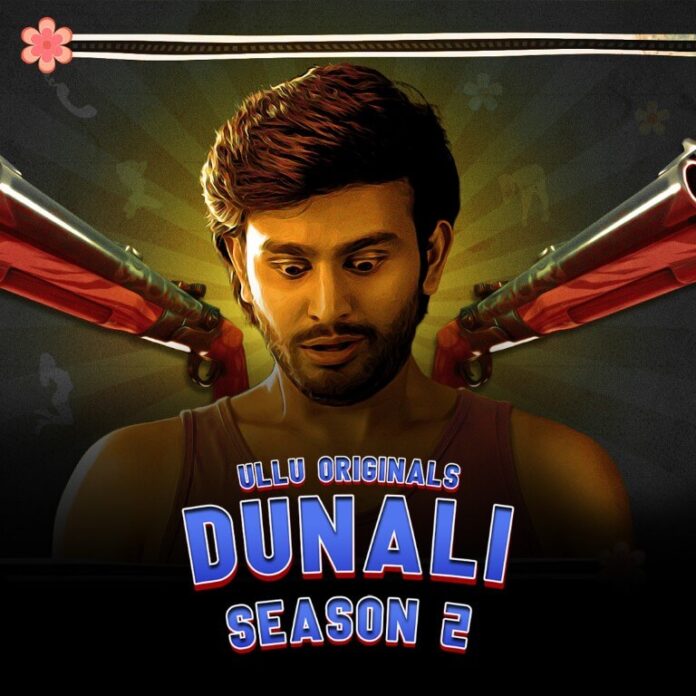 The web series cast has Rekha Mona Sarkar, Aayushi Jaiswal etc in the lead. This is known as Dunali 2 web series.
Dunali 2 (2022) Ullu Story
The plot revolves around a youngster with additional body parts. He uses his skills to impress girls. But can he solve the issues with medical treatment?
Dunali 2 (2022) Ullu Cast
Aayushi Jaiswal
Priya Mishra
Sharanya Jit Kaur
Rekha Mona Sarkar
Genre: 18+, Drama
Release Date: 10 June 2022
Language: Hindi
Platform: Ullu
Watch Dunali 2 Web Series on Ullu