The Flying Sikh. This one name symbolizes how legendary sprinter, Mr. Milkha Singh continues to be key motivator and inspiration for many budding sports enthusiasts across the country. One such character is STAR Plus' protagonist, Durga from the show, Meri Durga that airs on STAR Plus from Monday to Saturday at 6.30 PM.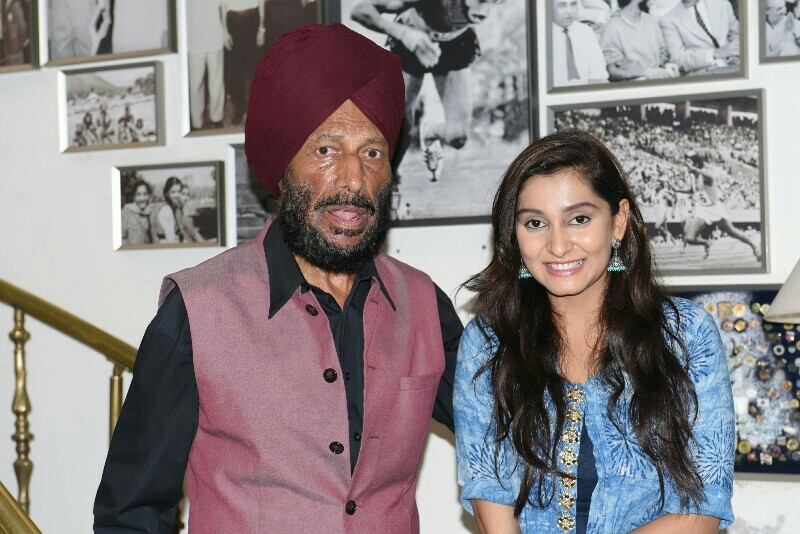 Durga spent her childhood by running behind kites in the paddy fields…little did she know that it was outside the four walls of the classroom where her dreams laid. Much against her father's wishes, Durga was running for the State Level Championship when one incident was all it took for her dreams to get shattered.
Half a decade has passed by; 'chhoti' Durga isn't 'chhoti' anymore. She has turned 19 and is indeed dispirited with the shaky past which has left her scarred. Durga has now put running behind her and is not pursuing the same. On the contrary, her father Yashpal Choudhary (played by Vicky Ahuja) is now vouching to support his daughter and get her back on track to follow her dreams. In a role reversal of sorts, Yashpal who once discouraged Durga is now influencing her to pursue what she once enjoyed. In a situation like this will Durga fight back and put the past behind her?
Playing the role of Durga post leap, actress Srishti Jain visited the city of Chandigarh to seek motivation to get back to running from legendary sprinter and runner, Mr. Milkha Singh who spoke to Durga about the importance of following your dreams and never get bogged down by hurdles that come your way. While Durga's father, Yashpal is struggling to re-ignite the passion of running in Durga, meeting Milkha Singh was a dream come true for Durga who has got the necessary motivation.
For Durga, nothing could be better than meeting a sprinter himself who gave it all he had to ensure he became the biggest name in the history of sports in the country and abroad. Talking about her experience of meeting The Flying Sikh, Srishti Jain said, "For me as Srishti, meeting such a legendary personality is a dream come true. We have always heard about his achievements but I got a chance to personally be upfront and witness all that success caught in frames today. As for Durga, nothing could change her decision about not wanting to get back to running but the fact that she has met someone who has shown her the larger picture and encouraged her to take the right path, she will definitely be motivated to think about her decision."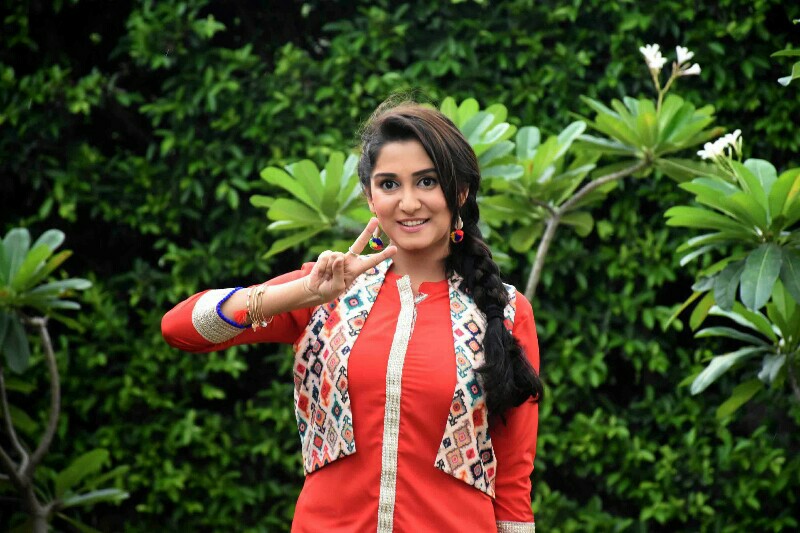 Talking more about her role, an enthusiastic Srishti who is all excited for her entry on the show says, "Durga has to definitely understand that she has to chase her dreams in order to achieve them. Even though she has given up on her dreams, sometimes the right kind of motivation always helps to get back on track, be it anyone. I represent a girl who's faced a major setback in her life. From a dreamer, Durga is now someone who seems to have lost her spirit.. There are strong emotions I have to portray. So let's see what happens now that Durga has now got the right kind of motivation. Will she run again is something the audience must watch and look forward to in our show."
Mr. Milkha Singh, eminent sports personality and sprinter commented, "It is high time we start recognizing the contribution of women to the sports fraternity. We are talking about women being at par with men in every sphere and sports is one of the biggest platforms where they're doing a fabulous job. Be it films or shows like these that are promoting female sportspersons, I think the future is bright. For many girls in India, characters like Durga are an inspiration especialy from a small town in Haryana where issues like female foeticide are still prevalent."