[dropcap]I[/dropcap]n view of the unsettled nature of H-1B employment visas and the long wait for applicants that exceeds 10 years, EB-5 visas have emerged as the best bet for Indian families aspiring for US Green Cards. Stating this at a press conference here today, US Investment Immigration Attorney Vaughan de Kirby, whose firm has successfully represented over 1,300 EB-5 applicants, said EB-5 visas are the answer for enterprising Indians as one qualified investment can result in a Green Card for the applicants, their spouses and children under 21 years of age.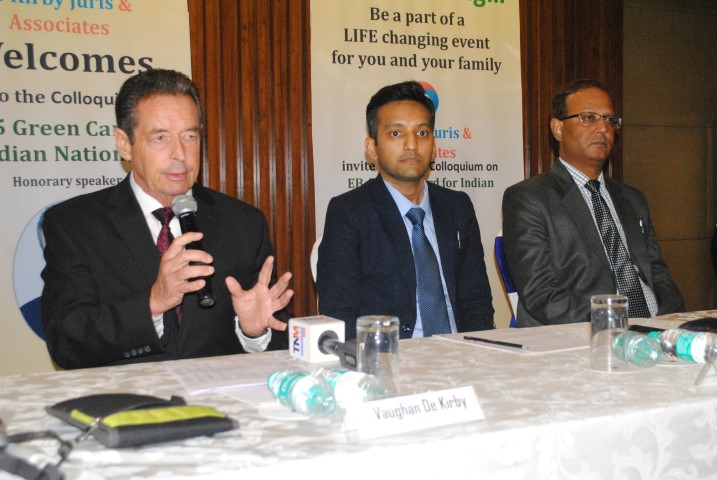 "With the United States EB-5 Investment Visa program set to expire on September 30, 2017, applicants making a rush for EB-5 visas should act cautiously and guard themselves against fraud by following a step-by-step approach and engaging a Securities and Exchange Commission (SEC)-licensed Securities Representative. Only then can the investor be assured of true third party diligence. There have been frauds in some EB-5 Regional Centres," said Vaughan de Kirby, a seasoned law expert with over 35 years of experience whose latest book "EB-5 Due Diligence Workbook: Ten Critical Steps to an Informed Decision" acts as a step-by-step guide to ensure safety for the investors.
Under the EB-5 Investment Visa program, an applicant receives a conditional green card on making a minimum investment of $5,00,000 in the US. The applicant then has to create 10 jobs for US citizens, after which he gets a permanent green card.
Elaborating on the advantages of EB-5 visas, Vaughan de Kirby told media persons that while the processing time for EB-5 category is just 18 months for Indian citizens, these visas offer employment at more competitive wages which are freely negotiable rather than dictated by the employer. "Given the uncertainty of travel restrictions, a Green Card is the best protection. If freedom to travel, work and live anywhere in the US is what you are looking at, an EB-5 Green Card is just the right thing for you provided you keep the do's and don'ts in mind," he said.
Touching upon the critical steps that EB-5 visa applicants should follow, Vaughan de Kirby said, "Comprehensive background checks on all regional centres are a must. The applicants should ensure that the proposed project has entitlements for the project they propose and find out whether the necessary jobs can actually be created and if the investor is also protected against default."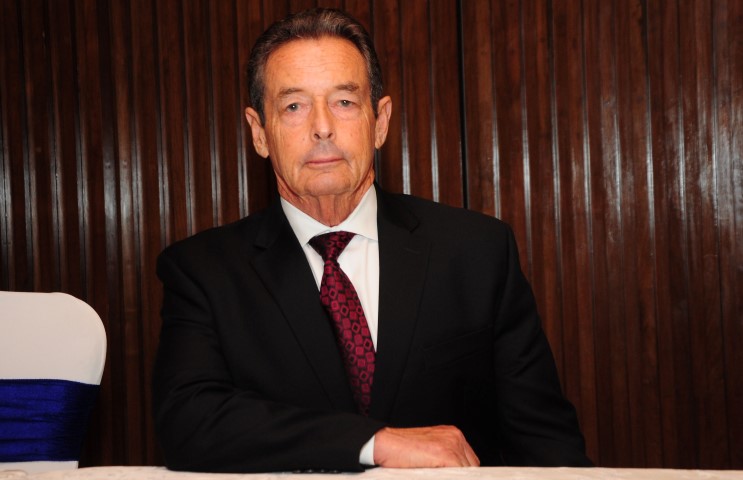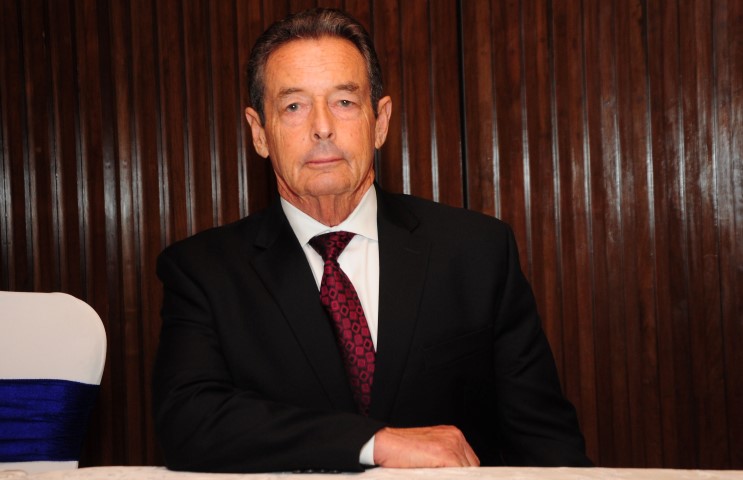 Pankaj Jain, Chairman and Director of SKJ Juris Services, said the number of Indians applying for EB-5 visas at US embassies is increasing every year. "India is the third largest investor in the US by way of EB5 visas after China and Vietnam. Most applicants want to secure an EB-5 visa for their children to study in the US and settle down there. A university student on EB-5 visa can save in excess of $170,000 on a four-year degree. Many start-ups and entrepreneurs are also shifting to the US as the ease of doing business there is much higher than in India," they said.
The press conference was organised under the aegis of de Kirby Juris & Associates, a collaborative upshot between Law Offices of Vaughan de Kirby, a US Immigration law firm, and SKJ Juris Services Pvt Ltd, a globally renowned legal outsourcing company, with offices in San Francisco and Pune.